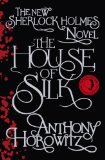 In January of  this year Anthony Horowitz made a surprising announcement at a meeting of the Sherlock Holmes Society.  The Conan Doyle Estate had authorized Horowitz to write a new Sherlock Holmes novel.    It was an absolutely unprecedented event.  The Estate had never before made such an arrangement.
The new Sherlock Holmes novel, The House of Silk, is now available and getting great reviews.
The Huffington Post ~ A book firmly rooted in the style of Doyle, faithful to the character as created and with just enough wiggle room to allow the author to say all the things he's been longing to say about the world of 221B Baker Street…THE HOUSE OF SILK will satisfy.
Publishers Weekly (starred review) ~ The hype surrounding what's being billed as the first pastiche ever officially approved by the Conan Doyle estate is amply justified … authentic. Horowitz gets everything right-the familiar narrative voice, brilliant deductions, a very active role for Watson, and a perplexing and disturbing series of puzzles to unravel-and the legion of fans of the originals will surely be begging for Horowitz to again dip into Watson's trove of untold tales.
If you have a Kindleand are a little unsure about the whole Conan Doyle replacement issue, then you can download a sample chapter and check it out before you commit to buying the book.
"Halloa, halloa, halloa! What's the matter here! Keep up your spirits. Never say die. Bow wow wow. I'm a devil, I'm a devil, I'm a devil. Hurrah!"
The above  is a quote from Baranaby Rudge by Charles Dickens.  Can you identify the speaker of these lines?  A gold star to you if you said, "Grip the raven."
What you may not know, and I didn't until recently, is that Dickens really had a pet raven named Grip.  While Dickens was writing Barnaby Rudge he wanted to get a better idea about what a pet raven would be like.  So he acquired Grip.  That raven was quite a handful!  Because of Grip's propensity for biting children he was banished from the home and  ended up living in the carriage house.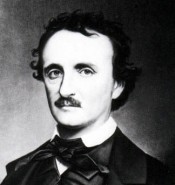 Grip's influence didn't end with Dickens either.  An interesting aside is that Grip may have provided inspiration for Edgar Allan Poe's The Raven.  While there's no direct evidence that one work inspired the other, it does seem likely.  Poe read Barnaby Rudge and even reviewed it for Graham's Magazine.
In 1841 Grip passed away Dickens had him stuffed.  Grip was sold in an auction after Dickens died and eventually came to be owned by Philadelphia's Colonel Richard Gimbel as part of his collection of objects relating to Edgar Allan Poe.  Later Gimbel's collection was donated to the Free Library of Philadelphia.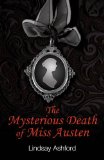 Jane Austen is famous for her  works of romantic fiction like Emma as well as Pride and Prejudice.  The beloved author was born on December 16, 1775 and died on July 18, 1817.
Over the years many people have wondered the cause of Jane Austen's death at the age of 41.  Was it Addison's disease?  Maybe Hodgkin's lymphoma?  Now Lindsay Ashford, a British crime novelist and journalist, puts forth a new theory in her book The Mysterious Death of Miss Austen.  Ashford speculates that Jane Austen died of arsenic poisoning. Evidently arsenic was a common ingredient in medicine during the time of Jane Austen.  Talk about the cure being worse than the disease!
Here are ten quick facts about Charles Dickens from the folks at AbeBooks.com.  One of the facts concerns Dickens participation in the Ghost Club.  I've read a lot about Dickens, but not much about that aspect of his life.  Interesting!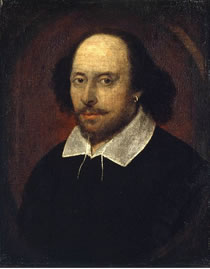 Yes, it's true.  Joss Whedon, the creator of Buffy the Vampire Slayer and Firefly is working on a version of Shakespeare's Much Ado About Nothing. Here's part of the the press release from the movie's website:
Santa Monica, CA (October 24th, 2011)

Bellwether Pictures proudly announces the completion of principal photography on MUCH ADO ABOUT NOTHING, a modern version of Shakespeare's classic comedy adapted and directed by Joss Whedon (Marvel's upcoming THE AVENGERS, "Dr. Horrible's Sing-Along Blog"). Filmed in just 12 days entirely on location in exotic Santa Monica, the film features a stellar cast of beloved (or soon to be beloved) actors – some of them veterans of Shakespearean theater, some completely new to the form. But all dedicated to the idea that this story bears retelling, that this dialogue is as fresh and intoxicating as any being written, and that the joy of working on a passion project surrounded by dear friends, admired colleagues and an atmosphere of unabashed rapture far outweighs their hilariously miniature paychecks.