Noteworthy Link – Powell's books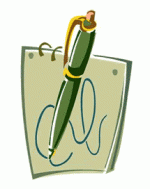 For me, no trip to Portland, Oregon is complete without a visit to Powell's Books.  The store is huge and I can spend hours happily wandering through the different sections of the store.
For those of you not in the Portland area, don't despair!  Powell's has a great website.   You can buy new, used or ebooks.   You can sell books, cast your vote for the winner of the 2012 Puddly Awards or read interesting articles like Billie Bloebaum's favorite Sci-Fi and Fantasy novels of 2011.