Updated Sherlock Holmes On Screen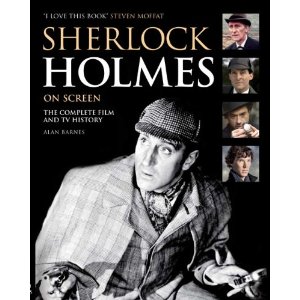 An updated edition of Sherlock Holmes On Screen is going to be released at the end of the month. However you an pre-order it now at Amazon.
Amazon has this to say:
Illustrated with rare archive pictures throughout, Sherlock Holmes on Screen is now updated with entries on the BBC's modern-day Sherlock, starring Benedict Cumberbatch, and director Guy Ritchie's all-action Sherlock Holmes, starring Robert Downey Jr – plus Sherlockian turns from Rupert Everett and Jonathan Pryce. Expanded coverage of Holmes' animated escapades opposite, among others, Batman, Scooby-Doo and the Teenage Mutant Ninja Turtles, plus new research into the Great Detective's silent film career, makes this revised edition the most comprehensive Holmes filmography ever published.