Jack London's Vision of 2012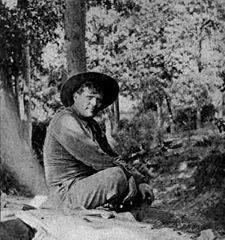 I'm reading The Scarlet Plague by Jack London.  (pictured on the left)  It's a post-apocalyptic novel written published in 1912.  The Scarlet Plague is available for free from Project Gutenberg and Amazon.
The novel has presented two shocks so far.  The first one was that the author of White Fang and Call of the Wild also wrote science fiction.  I received my second shock when I read the details of the apocalypse.   In the world of The Scarlet Plague we don't have much time left.
"2012," he shrilled, and then fell to cackling grotesquely. "That was the year Morgan the Fifth was appointed President of the United States by the Board of Magnates. It must have been one of the last coins minted, for the Scarlet Death came in 2013. Lord! Lord!—think of it!"