New Quotes!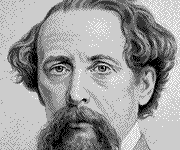 Yesterday I added 27 Barnaby Rudge quotes to the site. My favorite quote of the new batch is:
She had found her heart at last. Never having known its worth till now, she had never known the worth of his. ~ Barnaby Rudge by Charles Dickens

Other LitQuotes Features
Comments About New Quotes!