Noteworthy Link – Oscar Wilde in America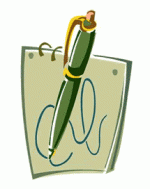 Recently I posted Ten Interesting Facts about Oscar Wilde.  One of the facts talked about his trip to the United States.  Imagine my surprise to find a whole website dedicated to the event.
Oscar Wilde in America has photos, Wilde's itinerary, newspaper clippings and, because it is Oscar Wilde after all,  there's a section of witty things that Wilde said during his trip.
In America the President reigns for four years, and Journalism governs for ever and ever. ~ Oscar Wilde