Surprise! Edith Wharton Wrote Ghost Stories!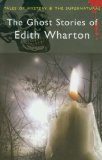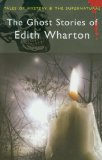 Did you know that Edit Wharton wrote ghost stories?  I certainly didn't. I was pleasantly surprised to learn about Ghost Stories of Edith Wharton.
Here's what Amazon says about the book:
 Amongst the many supernatural treats within these pages you will encounter a married farmer bewitched by a dead girl; a ghostly bell which saves a woman's reputation; the weird spectral eyes which terrorise the midnight hours of an elderly aesthete; the haunted man who receives letters from his dead wife; and the frightening power of a doppelganger which foreshadows a terrible tragedy.