Lucy Maud Montgomery 1874 – 1942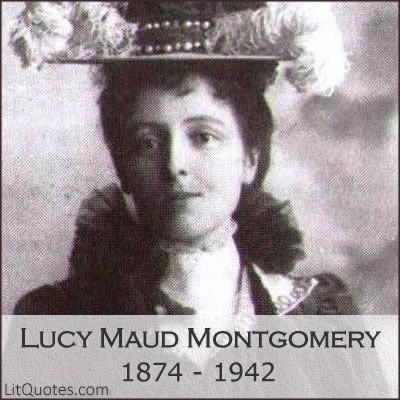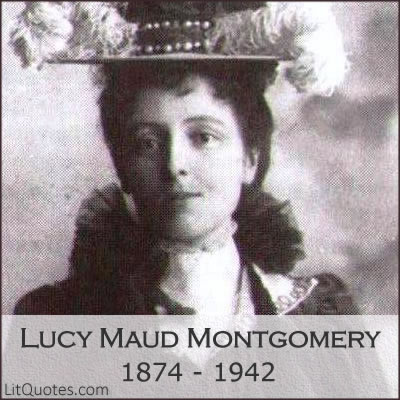 Lucy Maud Montgomery, author of Anne of Green Gables, was born on November 30th 1874.
Montgomery's life seems like a dark version of Anne's adventures.  Clara Montgomery, Lucy's mother, died when Lucy was just 21 months old.  Lucy was raised by her maternal Grandparents who were very strict.
Montgomery had many suitors, but in the end married Ewen Macdonald, a Presbyterian minister.  It was not a story-book life.  One of their children was stillborn.  Montgomery struggled with the demanding roles of mother and and clergyman's wife.  There were lawsuits with publishers.  Additionally, Montgomery's husband suffered from mental illness.  It may have all been too much for for her.
Lucy Maud Montgomery died in 1942.  At the time it was reported that she'd passed from heart failure.  In 2008 her granddaughter, Kate Macdonald Butler,  revealed that Montgomery may have taken her own life.   The evidence was a  note found on Montgomery's bedside the day that she died.
This copy is unfinished and never will be. It is in a terrible state because I made it when I had begun to suffer my terrible breakdown of 1940. It must end here. If any publishers wish to publish extracts from it under the terms of my will they must stop here. The tenth volume can never be copied and must not be made public during my lifetime. Parts of it are too terrible and would hurt people. I have lost my mind by spells and I do not dare think what I may do in those spells. May God forgive me and I hope everyone else will forgive me even if they cannot understand. My position is too awful to endure and nobody realizes it. What an end to a life in which I tried always to do my best.
Some people believe that the note was part of a journal entry and that Montgomery did not commit suicide.  The fact is that we'll never for sure what happened.  All that is certain is that we owe Lucy Maud Montgomery a debt of gratitude for the joy that she's brought into all our lives.
"Isn't it splendid to think of all the things there are to find out about? It just makes me feel glad to be alive–it's such an interesting world. It wouldn't be half so interesting if we know all about everything, would it? There'd be no scope for imagination then, would there?" ~  Anne of Green Gables by Lucy Maud Montgomery
Books in the Anne of Green Gables Series
Anne of Green Gables
Anne of Avonlea
Anne of the Island
Anne of Windy Poplars
Anne's House of Dreams
Anne of Ingleside
Rainbow Valley
Rilla of Ingleside
The Blythes Are Quoted
Books in the Emily Trilogy
Emily of New Moon
Emily Climbs
Emily's Quest
Pat of Silver Bush Books
Pat of Silver Bush
Mistress Pat
The Story Girl Books
The Story Girl
The Golden Road
Other Books
Kilmeny of the Orchard
The Blue Castle
Magic for Marigold
A Tangled Web
Jane of Lantern Hill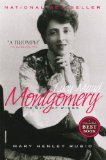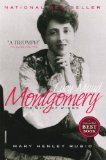 If you're interested in learning more about Lucy Maud Montgomery, you'll enjoy Lucy Maud Montgomery: The Gift of Wings.