Happy New Year's Eve!  I just wanted to let you know that I've added a few more quotes to the site.  Here are my favorites.
There's small choice in rotten apples. ~   The Taming of the Shrew by William Shakespeare
Continual complexity makes it impossible for any of us to know anything outside our own personal field-I can't follow the work of the man sitting at the next desk over from me. Too much knowledge has piled up in each field. And there's too many fields." ~  The Variable Man by Philip K. Dick
It makes your sin no worse, as I conceive, to do it a la mode and stylishly. ~  The Prisoner of Zenda by Anthony Hope
Other LitQuotes Features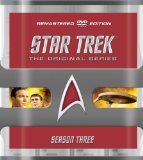 I recently watched an episode of classic Star Trek from season three entitled All Our Yesterdays.  It turns out that the title of the episode is from Macbeth.
"There would have been a time for such a word. To-morrow, and to-morrow, and to-morrow, creeps in this petty pace from day to day, to the last syllable of recorded time; And all our yesterdays have lighted fools The way to dusty death. Out, out, brief candle! Life's but a walking shadow; a poor player, that struts and frets his hour upon the stage, and then is heard no more: it is a tale told by an idiot, full of sound and fury, signifying nothing." ~ Macbeth by William Shakespeare
That's not the only reference to Shakespeare in this season.  The plot of Elaan of Troyius will be familiar to people who know of The Taming of the Shrew.  Whom Gods Destroy features a character that quotes from Shakespeare's Sonnet 18.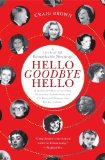 In Hello Goodbye Hello: A Circle of 101 Remarkable Meetings Craig Brown chronicles the encounters of famous people.  What makes the book so interesting, aside from the fact that it's all true, is the way the stories are linked.  In one section Person A will meet Person B.  In the next, Person B will have a chance encounter with Person C.
The book starts and ends with Adolf Hitler.  In between are people like Madonna, Nancy Reagan, Salvador Dali, Sigmund Freud and a slew of others.  I was happy to note that there are numerous writers included in the book.  Some of the authors included are Ernest Hemingway, James Joyce, Oscar Wilde, George  Bernard Shaw and H.G. Wells.
Hello Goodbye Hello is a daisy chain of 101 fascinating true encounters, a book that has been hailed by reviewers in London as "howlingly funny" (The Spectator), "original and a complete delight" (The Sunday Times), and "rich and hugely enjoyable" (The Guardian). Or, as the London Evening Standard put it, "the truth and nothing but the plain, bonkers, howling truth . . . It is partly a huge karmic parlour game, partly a dance to the music of chaos—and only the genius of Craig Brown could have produced it."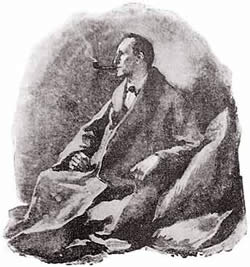 How well do you know your Sherlock Holmes stories?  A quiz at our partner site, The Chronicles of Sir Arthur Conan Doyle, will separate the true Sherlockians from the casual mystery reader.  The quiz features the first lines from 10 stories in The Adventures of Sherlock Holmes.   Your task, should you decide to accept it, is to match the first line of the story to the story title.  Do you dare to take The Adventures of Sherlock Holmes Quiz?


I added more quotes quotes to the site today.  The quotes are from:
Pride and Prejudice by Jane Austen
Persuasion by Jane Austen
The Secret Adversary by Agatha Christie
Ulysses by James Joyce
Remember, if you have a quote that you'd like to see in the collection, please feel free to submit a quote.
Angry people are not always wise. ~ Pride and Prejudice by Jane Austen
She prized the frank, the open-hearted, the eager character beyond all others. Warmth and enthusiasm did captivate her still. She felt that she could so much more depend upon the sincerity of those who sometimes looked or said a careless or a hasty thing, than of those whose presence of mind never varied, whose tongue never slipped. ~ Persuasion by Jane Austen
Every life is many days, day after day. We walk through ourselves, meeting robbers, ghosts, giants, old men, young men, wives, widows, brothers-in-love, but always meeting ourselves. ~ Ulysses by James Joyce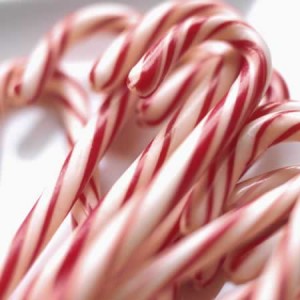 I'd like to take this opportunity to wish you and yours a happy holiday season!
Oh, a wonderful pudding! Bob Cratchit said, and calmly too, that he regarded it as the greatest success achieved by Mrs. Cratchit since their marriage. Mrs. Cratchit said that now the weight was off her mind, she would confess she had had her doubts about the quantity of flour. Everybody had something to say about it, but nobody said or thought it was at all a small pudding for a large family. It would have been flat heresy to do so. Any Cratchit would have blushed to hint at such a thing. ~ 
A Christmas Carol
 by 
Charles Dickens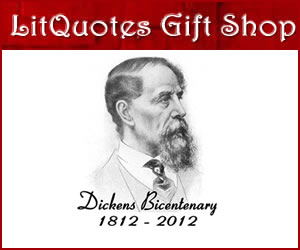 Don't miss out! Our Dickens 200th Birthday Gear will only be available until December 31st.  This great line of Dickens products includes t-shirts, bags, water bottles and more.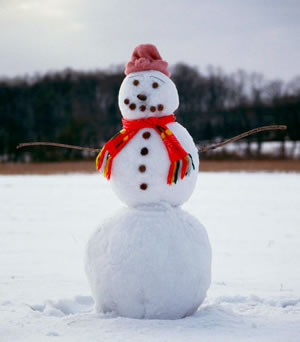 At this time of year I find myself wishing for just a bit of snow.  I miss the softly falling flakes and the quiet of a neighborhood blanketed with white.
That's the inspiration behind today's selection of snow quotes.  You can click here to see the entire collection of snow quotes.
"At Christmas I no more desire a rose
Than wish a snow in May's new-fangled shows;
But like of each thing that in season grows."
~  Love's Labour's Lost by William Shakespeare
The night was clear and frosty, all ebony of shadow and silver of snowy slope; big stars were shining over the silent fields; here and there the dark pointed firs stood up with snow powdering their branches and the wind whistling through them. ~  Anne of Green Gables by Lucy Maud Montgomery
There are moments when Nature reveals the passion hidden beneath the careless calm of her ordinary moods–violent spring flashing white on almond-blossom through the purple clouds; a snowy, moonlit peak, with its single star, soaring up to the passionate blue; or against the flames of sunset, an old yew-tree standing dark guardian of some fiery secret. ~  The Forsyte Saga by John Galsworthy
"Christmas isn't a season. It's a feeling." ~ Roast Beef, Medium by Edna Ferber
I've made a new quote photo for you to share with family and friends.  I've also posted it on the LitQuotes Facebook page.  Enjoy!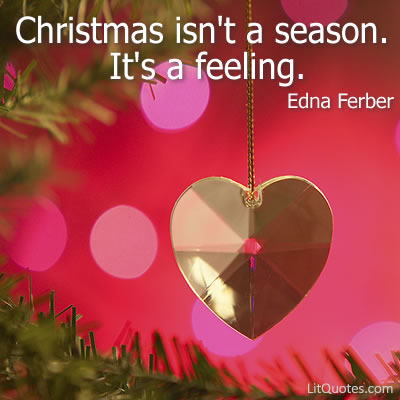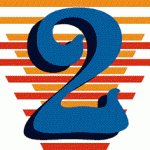 Yesterday I added a new quote topic.  It's called two things as each of the quotes as the  phrase "two things."   You can see all of the two things quotes here.
In the meantime here are some of my favorites:
There are two things that will be believed of any man whatsoever, and one of them is that he has taken to drink. ~  Penrod by Booth Tarkington
"My good fellow," retorted Mr. Boffin, "you have my word; and how you can have that, without my honour too, I don't know. I've sorted a lot of dust in my time, but I never knew the two things go into separate heaps." ~  Our Mutual Friend by Charles Dickens
It is decreed by a merciful Nature that the human brain cannot think of two things simultaneously. ~  The Lost World by Sir Arthur Conan Doyle