Come, Watson, Come – The Game's Afoot!
Out of all the t-shirts, mugs, buttons, magnets, cards and other assorted merchandise in the LitQuotes gift shop, what's the single most popular item?   Let me rephrase that.  What's by FAR the most popular item at the gift shop?  It's this Sherlock Holmes themed license plate frame . . .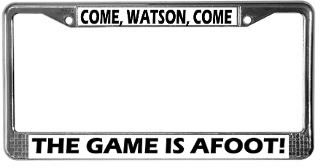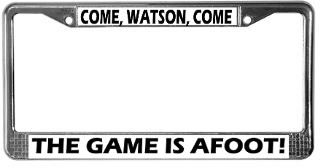 Let me know if you can think of any other phrases you'd like to see on license plate frames at the LitQuotes gift shop.