Literature and TV meet in Sleepy Hollow.  The television program by FOX brings characters from The Legend of Sleepy Hollow by Washington Irving to modern times. The television show premieres September 16th.
From the show's website:
Welcome to SLEEPY HOLLOW, the thrilling new mystery-adventure drama from co-creators/executive producers Alex Kurtzman and Roberto Orci (the "Star Trek" and "Transformers" franchises, "Fringe").

In this modern-day twist on Washington Irving's classic, ICHABOD CRANE (Tom Mison, "Salmon Fishing in the Yemen") is resurrected and pulled two and a half centuries through time to unravel a mystery that dates all the way back to the founding fathers. Revived alongside Ichabod is the infamous Headless Horseman who is on a murderous rampage in present-day Sleepy Hollow. Ichabod quickly realizes that stopping Headless is just the beginning, as the resurrected rider is but the first of the Four Horsemen of the Apocalypse and only one of the many formidable foes that Ichabod must face to protect not only Sleepy Hollow, but the world.
Conventionality is not morality. Self-righteousness is not religion. To attack the first is not to assail the last. ~ Jane Eyre by Charlotte Bronte
Here's a quote I've always loved.   Feel free to share this with others. I've also posted this on the LitQuotes Facebook page as well as the LitQuotes Google Plus page to make that easier.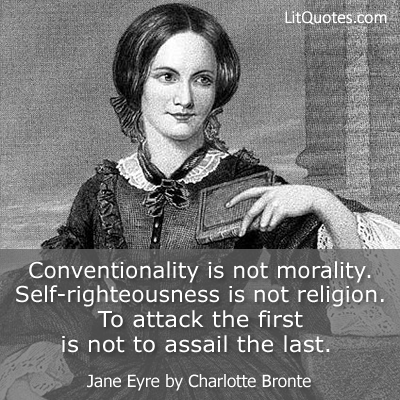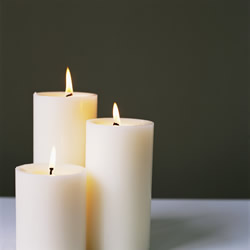 In the Destroyer's steps there spring up bright creations that defy his power, and his dark path becomes a way of light to Heaven. ~ The Old Curiosity Shop by Charles Dickens
************
"In this world you've just got to hope for the best and prepare for the worst and take whatever God sends." ~ Anne Of Avonlea by Lucy Maud Montgomery
************
There are dark shadows on the earth, but its lights are stronger in the contrast. ~ The Pickwick Papers by Charles Dickens
************
"Simple, generous goodness is the best capital to found the business of this life upon. It lasts when fame and money fail, and is the only riches we can take out of this world with us." ~ Little Men by Louisa May Alcott
************
"The world is a wheel, and it will all come round right." ~ Endymion by Benjamin Disraeli
************
"To endure is greater than to dare; to tire out hostile fortune; to be daunted by no difficulty; to keep heart when all have lost it; to go through intrigue spotless; and to forgo even ambition when the end is gained–who can say this is not greatness." ~ The Virginians by William Makepeace Thackeray
************
Men who look on nature, and their fellow-men, and cry that all is dark and gloomy, are in the right; but the sombre colours are reflections from their own jaundiced eyes and hearts. The real hues are delicate, and need a clearer vision. ~ Oliver Twist by Charles Dickens
************
Heaven knows we need never be ashamed of our tears, for they are rain upon the blinding dust of earth, overlying our hard hearts. ~ Great Expectations by Charles Dickens
************
"Love has no age, no limit; and no death." ~ The Forsyte Saga by John Galsworthy
************
Even on this small stage we have our two sides, and something might be done by throwing all one's weight on the scale of breadth, tolerance, charity, temperance, peace, and kindliness to man and beast. We can't all strike very big blows, and even the little ones count for something. ~ The Stark Munro Letters by Sir Arthur Conan Doyle
************
I believe that this life is not all; neither the beginning nor the end. I believe while I tremble; I trust while I weep. ~ Villette by Charlotte Bronte
************
"I have read in your face, as plain as if it was a book, that but for some trouble and sorrow we should never know half the good there is about us." ~ The Haunted Man by Charles Dickens
************
Inspirational Quotes from Literature
"Instinct is a marvellous thing," mused Poirot. "It can neither be explained nor ignored." ~ The Mysterious Affair at Styles by Agatha Christie
I hope you enjoy this quote photo. Wondering about the spelling of the word marvellous?  It's the British spelling.
By the way, I've also posted this on the LitQuotes Facebook page as well as the LitQuotes Google Plus page for easier sharing.