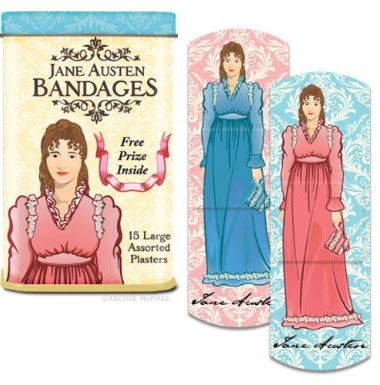 Yes, someone actually makes Jane Austen bandages
. They're for sale at Amazon.
Here's the product description:
What better to protect your wounds than an author synonymous with the romance of the landed gentry? Each of the fifteen 3″ x 1″ (7.6 cm x 2.5 cm) plasters, that's UK for bandages, comes in a 3-3/4″ (9.5 cm) tall metal tin and has one of 2 images of Jane Austen or one of 7 quotes from her best work. If the image of Jane Austen doesn't distract you from your pain, you also get a FREE temporary tattoo. Latex free adhesive.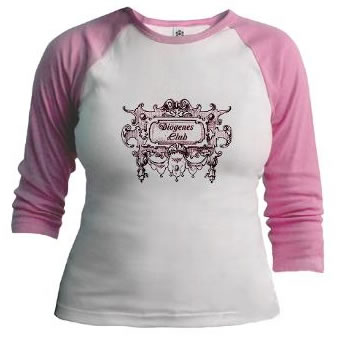 Check out the new Diogenes Club design at our gift shop.  You can find the design on shirts, note cards, bags and more.
"There are many men in London, you know, who, some from shyness, some from misanthropy, have no wish for the company of their fellows. Yet they are not averse to comfortable chairs and the latest periodicals. It is for the convenience of these that the Diogenes Club was started, and it now contains the most unsociable and unclubable men in town. No member is permitted to take the least notice of any other one. Save in the Stranger's Room, no talking is, under any circumstances, allowed, and three offences, if brought to the notice of the committee, render the talker liable to expulsion. My brother was one of the founders, and I have myself found it a very soothing atmosphere."

— The Greek Interpreter
If you loved someone, you loved him, and when you had nothing else to give, you still gave him love. ~ Nineteen Eighty-Four by George Orwell
I've posted this on the LitQuotes Facebook page as well as the LitQuotes Google Plus page for easier sharing.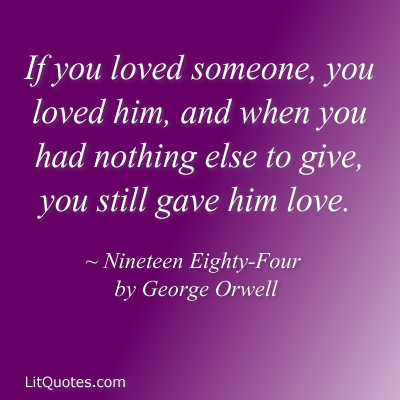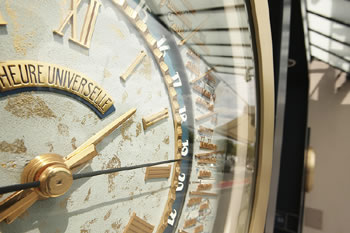 Did you remember to turn your clocks back this morning?   To mark our return to standard time, here are five quotes about time from literature.
For the first time she was vaguely perceiving that life is everlasting movement. ~ Alice Adams by Booth Tarkington
Time will explain. ~ Persuasion by Jane Austen
Passion takes no count of time; peril marks no hours or minutes; wrong makes its own calendar; and misery has solar systems peculiar to itself. ~ The True Story of Guenever by Elizabeth Stuart Phelps
"My advice is, never do tomorrow what you can do today. Procrastination is the thief of time." ~ David Copperfield by Charles Dickens
She had lived solely for the little things of life—the things that pass—forgetting the great things that go onward into eternity, bridging the gulf between the two lives and making of death a mere passing from one dwelling to the other—from twilight to unclouded day. ~ Anne of the Island by Lucy Maud Montgomery
See the Entire Collection of Time Quotes from Literature