Doubt thou the stars are fire;
Doubt that the sun doth move;
Doubt truth to be a liar;
But never doubt I love. ~ Hamlet, Prince of Denmark by William Shakespeare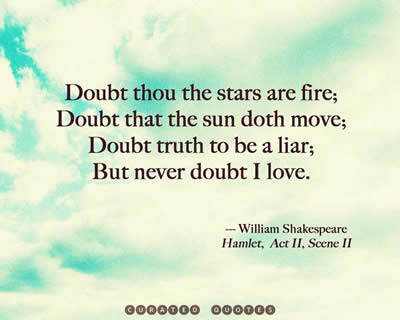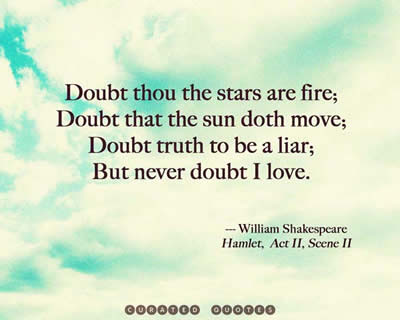 Thanks to Curated Quotes for the quote photo!
I've posted this on the LitQuotes Facebook page as well as the LitQuotes Google Plus page for easier sharing.