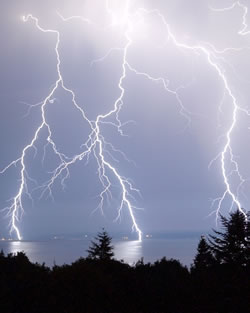 Charles Dickens (1812 to 1870) is possibly best known for A Christmas Carol.  However that's not his only work that features ghostly phrasings.  Here are five quotes from other works to give you a pre-Halloween thrill.
"I will die here where I have walked. And I will walk here, though I am in my grave. I will walk here until the pride of this house is humbled." ~ Bleak House by Charles Dickens
I saw that the bride within the bridal dress had withered like the dress, and like the flowers, and had no brightness left but the brightness of her sunken eyes. ~ Great Expectations by Charles Dickens
"I have heard it said that as we keep our birthdays when we are alive, so the ghosts of dead people, who are not easy in their graves, keep the day they died upon." ~ Barnaby Rudge by Charles Dickens
Around and around the house the leaves fall thick, but never fast, for they come circling down with a dead lightness that is sombre and slow. ~ Bleak House by Charles Dickens
There was a frosty rime upon the trees, which, in the faint light of the clouded moon, hung upon the smaller branches like dead garlands. ~ The Battle of Life by Charles Dickens
You May Also Be Interested In
It's October 1st!  Halloween is coming!
The Call of Cthulhu was written by H. P. Lovecraft in 1926. It was first published in 1928, in the magazine Weird Tales.
We live on a placid island of ignorance in the midst of black seas of infinity, and it was not meant that we should voyage far. ~ The Call of Cthulhu by H. P. Lovecraft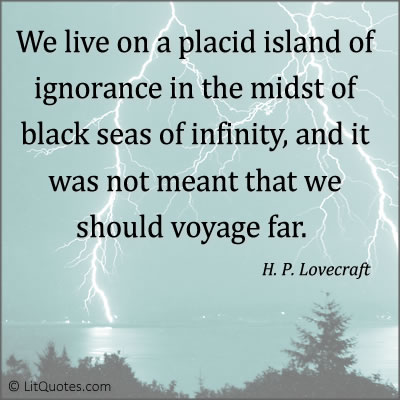 Feel free to share this quote photo with others.  I've posted this quote photo on the LitQuotes Facebook page as well as the LitQuotes Google Plus page to make that easy.