Next to Trying and Winning Quote Photo
This morning I tried to find a quote to post about the Seahawks and the Super Bowl.  It was hard to find a quote that worked and I almost rejected this one.  After all, wouldn't a quote from Anne of Green Gables be to "girly" to use to describe the heartbreaking loss of the Seahawks?  I decided to go with it anyway.
Out of all the teams that tried to get to the Super Bowl this year only two teams made it.  Only one of those teams was there for the second year in a row.  The lesson is to not be so afraid of losing that you're afraid to try.
And besides, there's always next year.  Go Hawks!
"Next to trying and winning, the best thing is trying and failing." ~ Anne of Green Gables by Lucy Maud Montgomery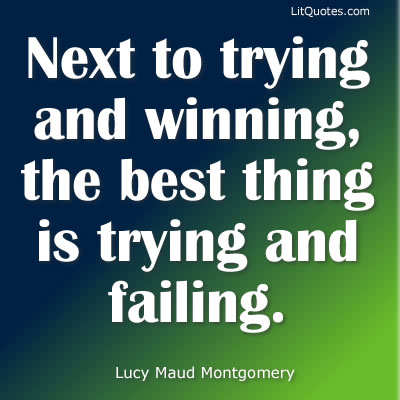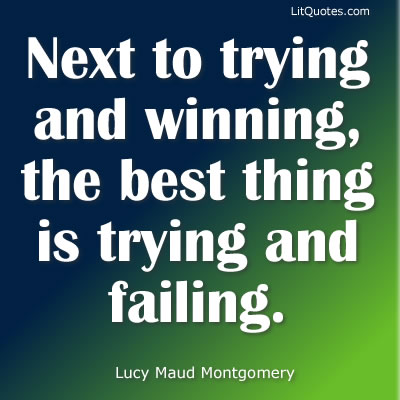 You can find this quote photo on the LitQuotes Facebook page, the LitQuotes Twitter feed as well as the LitQuotes Google Plus page to make it easy to share.