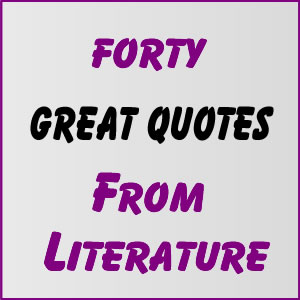 Need some advice or perspective?  Here are 40 great quotes from literature that may help.  These are some of our favorites from our words of wisdom quote collection.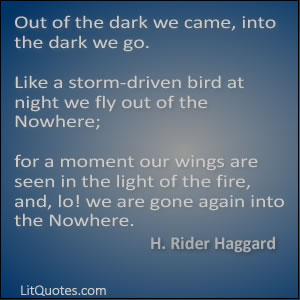 Out of the dark we came, into the dark we go. Like a storm-driven bird at night we fly out of the Nowhere; for a moment our wings are seen in the light of the fire, and, lo! we are gone again into the Nowhere. ~ King Solomon's Mines by H. Rider Haggard
I've posted this at the LitQuotes Facebook page and the LitQuotes Twitter page in case you'd like to share the photo.