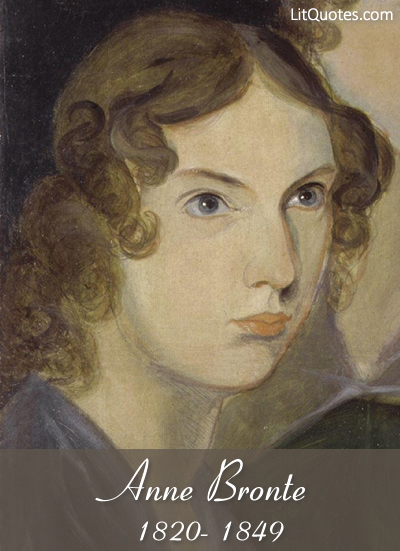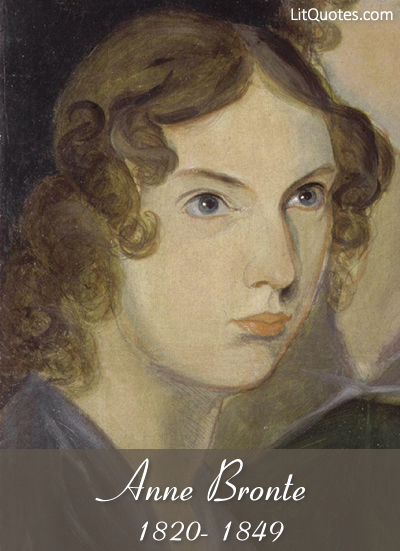 Anne Bronte was an English novelist and poet.  She's best known as the author of The Tenant of Wildfell Hall and Agnes Grey.
Anne worked as a governess.  She was employed by the Ingham family at Blake Hall and later by the Robinson family at Thorp Green Hall.   The Hall was the inspiration for Horton Lodge in Agnes Grey.
Anne and her sisters Charlotte and Emily were all writers. In 1846 their joint work,  Poems by Currer, Ellis, and Acton Bell  was published.  Anne was Action Bell.  Charlotte was Currer Bell and Emily was Action Bell. The pseudonyms hid the sisters' gender while preserving their initials.
September of 1848 through May of 1849 was a dark time for the Bronte family.  Bramwell Bronte, the only boy of the Bronte siblings, passed away in September.  Emily Bronte passed in December of 1848.  Lastly, Anne passed away in May of 1849. Her final poem was entitled A dreadful darkness closes in.
The end of religion is not to teach us how to die, but how to live. ~ Agnes Grey by Anne Bronte
More About Anne Bronte