Dune Messiah by Frank Herbert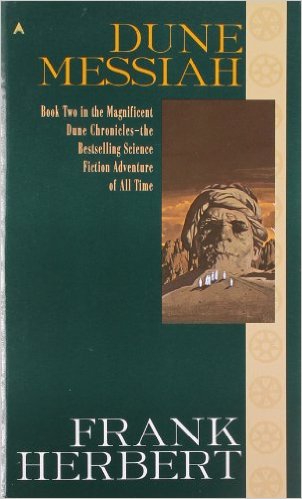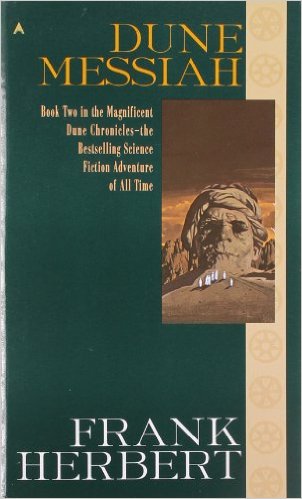 Dune Messiah, by Frank Herbert, is the second of six books in the Dune series of novels. It was serialized in Galaxy magazine in 1969 and published as a novel in 1970.
Some fans of the first novel, Dune,  were surprised by Dune Messiah.  Dune contains a lot of action and adventure.  Dune Messiah deals more with political intrigue and internal character development.
I interviewed a fan of Dune for this blog post.  He said this about Dune Messiah.  "I read that Frank Herbert was suspicious of charismatic leaders and thought they were dangerous.  So in Dune Messiah he tore down Paul, the hero of Dune . . . I loved Dune, but didn't get through Dune Messiah the first time.  I read it years later and liked it more, but Dune is still my favorite of the series."
There are problems in this universe for which there are no answers. ~ Dune Messiah by Frank Herbert
Get the book at Amazon – Dune Messiah (The Dune Chronicles, Book 2)