Five Facts About E. M. Forster (1879 – 1970)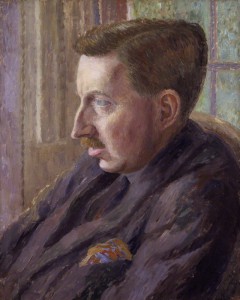 Edward Morgan Forster, known as E. M. Forster, was an English writer.  His best known works include A Room with a View, Howards End and A Passage to India.
Forster was born on January 1, 1879.  Sadly, his father died  of tuberculosis in 1880. Forster was raised by his mother and his paternal aunts.
Forster inherited a great deal of money from a paternal aunt  who passed away in 1887.
In the 1930s and 1940s Forster was a broadcaster on BBC Radio
Forster died of a stroke on June 7, 1970 in Coventry. He was 91.
Maurice was published posthumously. Its homosexual themes caused some controversy as Forster's sexual preferences weren't widely known previously.
Life is easy to chronicle, but bewildering to practice. ~ A Room With A View by E. M. Forster
Novels by E. M. Forster
Where Angels Fear to Tread (1905)
The Longest Journey (1907)
A Room with a View (1908)
Howards End (1910)
A Passage to India (1924)
Maurice (written in 1913–14, published posthumously in 1971)
More About E. M. Forster