Moby Dick by Herman Melville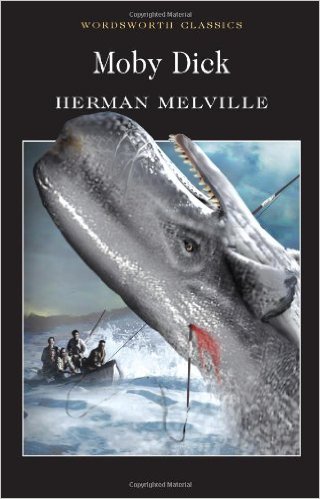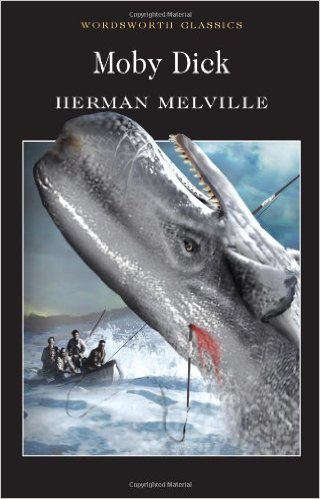 Moby Dick was written by Herman Melville. The work was first published as The Whale in London in October 1851.   The next month New York publishers issued the novel as Moby-Dick.
Moby Dick is based in part on Melville's experience on a whaler. On December 30, 1840, he signed on as a green hand on the Acushnet.
The sinking of the Nantucket ship Essex in 1820 was another inspiration for the novel.  The ship sank after it was rammed by an enraged sperm whale.
Melville also drew on one other true-life event for the tale. An article in the May 1839 issue of The Knickerbocker told about an albino whale known as Mocha Dick.  The whale was rumored to have 20 or so harpoons in his back from other whalers, and appeared to attack ships with premeditated ferocity.
Despite the popularity of the novel today, only about 3,200 copies were sold during the Melville's life.  He earned a little more than $1,200 for writing the book.
Though amid all the smoking horror and diabolism of a sea-fight, sharks will be seen longingly gazing up to the ship's decks, like hungry dogs round a table where red meat is being carved, ready to bolt down every killed man that is tossed to them. ~ Moby Dick by Herman Melville
Learn More about Moby Dick