When angry, count four; when very angry, swear. ~ The Tragedy of Pudd'nhead Wilson by Mark Twain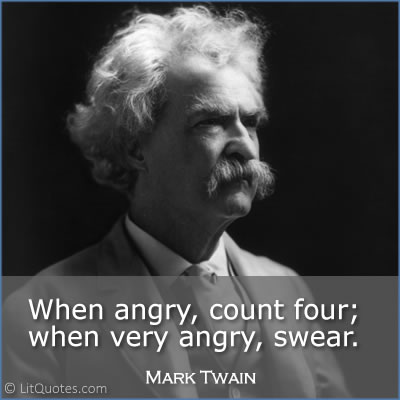 I've posted this at the LitQuotes Facebook page and the LitQuotes Twitter page in case you'd like to share the photo. AND it's on our new Pinterest page.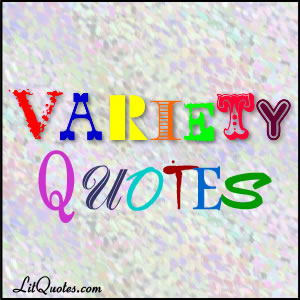 Age cannot wither her, nor custom stale
Her infinite variety. ~ Antony and Cleopatra by William Shakespeare
"I never keep to anything long. Variety is the mother of Enjoyment." ~ Vivian Grey by Benjamin Disraeli
The complex affair we call the world requires a great variety of people to keep it going. ~ The Golden House by Charles Dudley Warner
"I trust that age doth not wither nor custom stale my infinite variety." ~ The Adventure of the Empty House by Sir Arthur Conan Doyle
A difference of taste in jokes is a great strain on the affections. ~ Daniel Deronda by George Eliot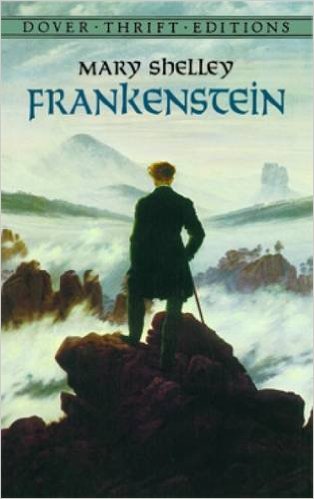 Frankenstein was written by Mary Shelley in 1816.
The summer of 1816 was dreary one because of the eruption of Mount Tambora in 1815. It adversely affected the weather and some people called 1816 "the year without a summer." That year Mary Shelley, then Mary Godwin, and her future husband, Percy Bysshe Shelley, visited Lord Byron at the Villa Diodati by Lake Geneva in Switzerland. Because of the bad weather the group ended up spending a lot of time indoors.  One of the things they did to pass the time was to read ghost stories.  That gave Byron an idea.  He proposed that they "each write a ghost story."  That challenge lead to Mary Shelley writing Frankenstein.
The first edition of the book was published anonymously in London in 1818. Shelley's name appears on the second edition, published in France in 1823.
The moon gazed on my midnight labours, while, with unrelaxed and breathless eagerness, I pursued nature to her hiding-places. ~ Frankenstein by Mary Shelley
More About Frankenstein by Mary Shelley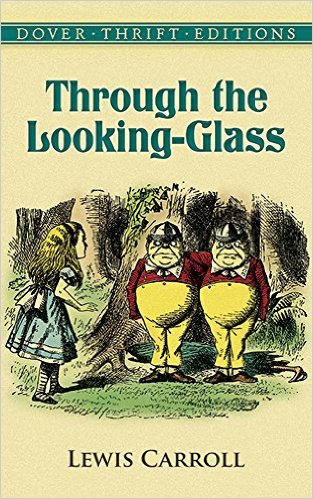 Through the Looking-Glass, and What Alice Found There by Lewis Carroll was published in 1871. The novel is a sequel to Alice's Adventures in Wonderland.
In Through the Looking-Glass Alice climbs through a mirror into another world. Characters in the book include:
Bandersnatch
Haigha (March Hare)
Hatta (The Hatter)
Humpty Dumpty
The Jabberwock
Jubjub bird
Red King
Red Queen
The Lion and the Unicorn
The Sheep
The Walrus and the Carpenter
Tweedledum and Tweedledee
White King
White Knight
White Queen
"'Well, now that we HAVE seen each other," said the Unicorn, "if you'll believe in me, I'll believe in you." ~ Through the Looking-Glass by Lewis Carroll
More about Through the Looking-Glass