Frankenstein by Mary Shelley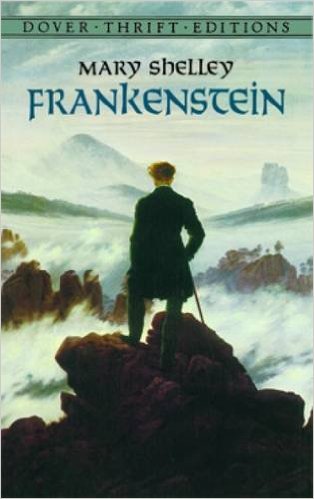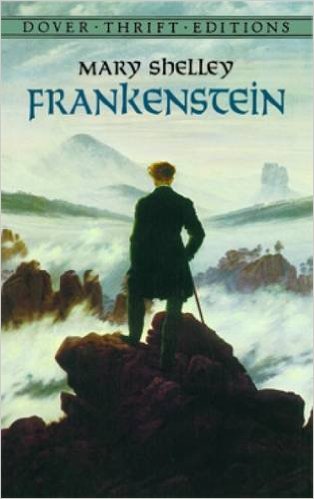 Frankenstein was written by Mary Shelley in 1816.
The summer of 1816 was dreary one because of the eruption of Mount Tambora in 1815. It adversely affected the weather and some people called 1816 "the year without a summer." That year Mary Shelley, then Mary Godwin, and her future husband, Percy Bysshe Shelley, visited Lord Byron at the Villa Diodati by Lake Geneva in Switzerland. Because of the bad weather the group ended up spending a lot of time indoors.  One of the things they did to pass the time was to read ghost stories.  That gave Byron an idea.  He proposed that they "each write a ghost story."  That challenge lead to Mary Shelley writing Frankenstein.
The first edition of the book was published anonymously in London in 1818. Shelley's name appears on the second edition, published in France in 1823.
The moon gazed on my midnight labours, while, with unrelaxed and breathless eagerness, I pursued nature to her hiding-places. ~ Frankenstein by Mary Shelley
More About Frankenstein by Mary Shelley