The House of Mirth was was written by Edith Wharton and published as a book in October of 1905. (Earlier in that year it was serialized in Scribner's Magazine.)  The novel tells the tale of socialite Lily Bart as she deals with issues of money, a woman's place in society and social expectations.
"Half the trouble in life is caused by pretending there isn't any." ~ The House of Mirth by Edith Wharton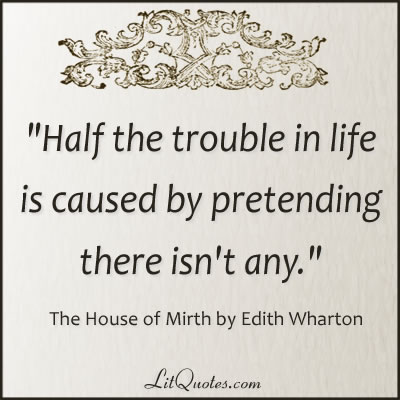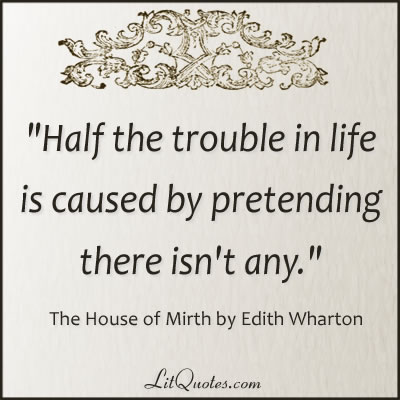 I've also posted this at the LitQuotes Facebook page, the LitQuotes Twitter page and our Pinterest page.