All's Well that Ends Well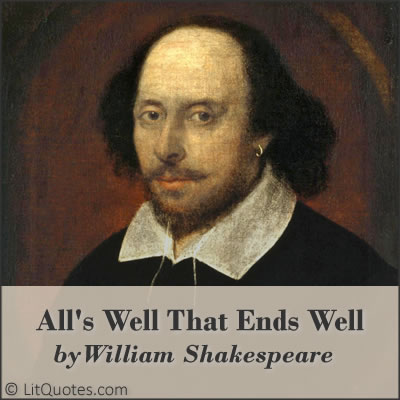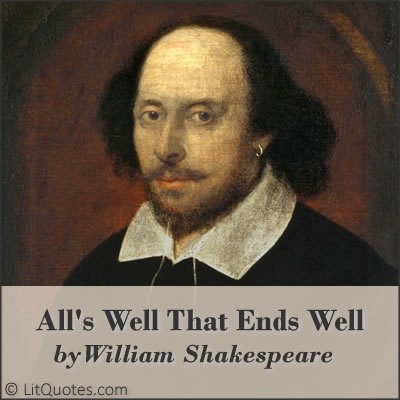 All's Well That Ends Well is a play by William Shakespeare. It's believed that Shakespeare wrote it between 1604 and 1605.
Historically the play has been classified as a comedy.  However some critics believe it to be one of his "problem plays", so named because they cannot be neatly classified as tragedy or comedy.  The other problem plays are Measure for Measure and Troilus and Cressida.
"Moderate lamentation is the right of the dead: excessive grief the enemy to the living." ~ All's Well That Ends Well by William Shakespeare
Resources