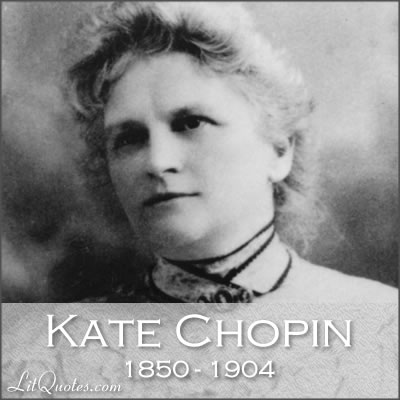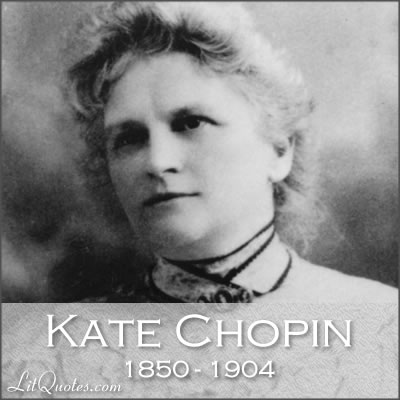 Kate Chopin's maiden name was O'Flaherty.  She was born on February 8, 1850 in St. Louis, Missouri.  In 1870 she married Oscar Chopin.  During the course of their marriage they  had six children.  The family initially lived in New Orleans.  Later they moved to Cloutierville.
Oscar Chopin died of malaria in 1882 and left Kate with a great deal of debt.  In 1884 Kate and her children moved back to St. Louis to live with Kate's mother.  Sadly, Kate's mother died the next year.
The death of her husband and mother in such a short span of time hit Kate hard.  A family friend suggested that she take up writing as a way to deal with her depression.  By the early 1890s Chopin's work was being published in magazines in newspapers.  Her best-known work, The Awakening, was published in 1899.
Kate Chopin died on August 22, 1904.
She was becoming herself and daily casting aside that fictitious self which we assume like a garment with which to appear before the world. ~ The Awakening by Kate Chopin