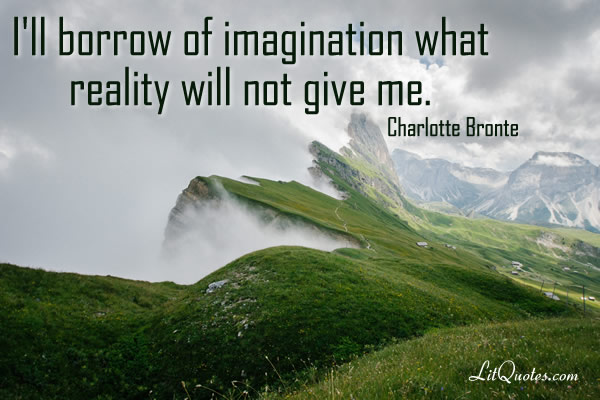 "I'll borrow of imagination what reality will not give me." ~ Shirley by Charlotte Bronte
Photo by Jaromír Kavan on Unsplash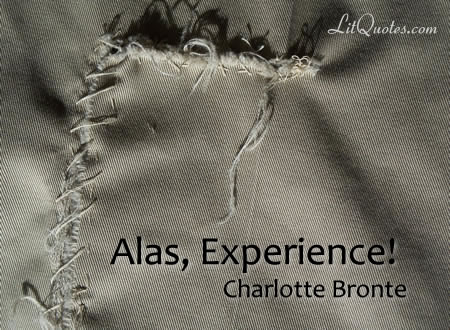 Alas, Experience! No other mentor has so wasted and frozen a face as yours, none wears a robe so black, none bears a rod so heavy, none with hand so inexorable draws the novice so sternly to his task, and forces him with authority so resistless to its acquirement. ~ Shirley by Charlotte Bronte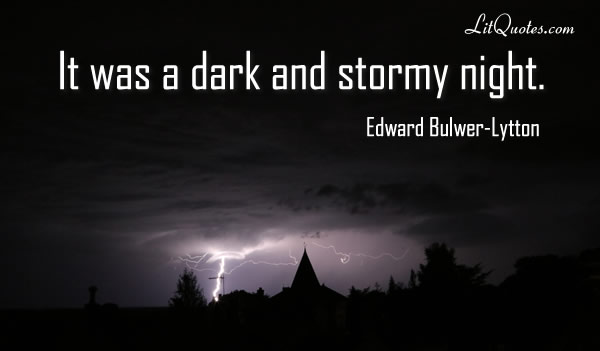 It was a dark and stormy night; the rain fell in torrents, except at occasional intervals, when it was checked by a violent gust of wind which swept up the streets (for it is in London that our scene lies), rattling along the house-tops, and fiercely agitating the scanty flame of the lamps that struggled against the darkness. ~ Paul Clifford by Edward Bulwer-Lytton
Yes, this is that quote, the often quoted dark and stormy night quote.
Photo by Manolo Chrétien on Unsplash
I wish I were a girl again, half savage and hardy, and free; and laughing at injuries, not maddening under them! ~ Wuthering Heights by Emily Bronte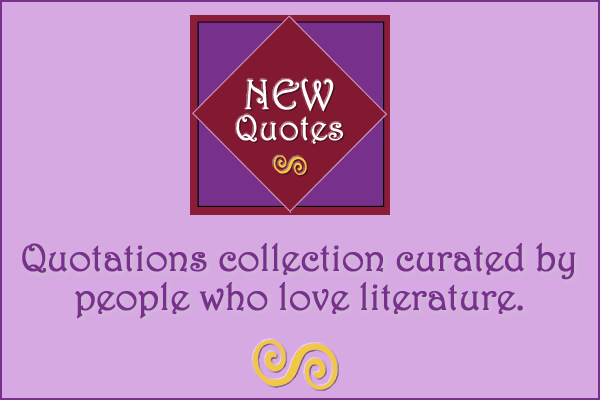 We added new quotes to the site today.  All of the quotes on this site list an author and a source. NONE of the quotes come from movies made from books.
Smiles and tears are so alike with me, they are neither of them confined to any particular feelings: I often cry when I am happy, and smile when I am sad. ~ The Tenant of Wildfell Hall by Anne Bronte
I wish I were a girl again, half savage and hardy, and free; and laughing at injuries, not maddening under them! ~ Wuthering Heights by Emily Bronte
A trusty companion halves the journey and doubles the courage. ~ The Coming Race by Edward Bulwer-Lytton
It was a dark and stormy night; the rain fell in torrents, except at occasional intervals, when it was checked by a violent gust of wind which swept up the streets (for it is in London that our scene lies), rattling along the house-tops, and fiercely agitating the scanty flame of the lamps that struggled against the darkness. ~ Paul Clifford by Edward Bulwer-Lytton
In case you're wondering, the above IS the quote that made "it was a dark and stormy night" famous.
"I'll borrow of imagination what reality will not give me." ~ Shirley by Charlotte Bronte
Feeling without judgment is a washy draught indeed; but judgment untempered by feeling is too bitter and husky a morsel for human deglutition. ~ Jane Eyre by Charlotte Bronte
But sorry is the Kool-Aid of human emotions. It's what you say when you spill a cup of coffee or throw a gutterball when you're bowling with the girls in the league. True sorrow is as rare as true love. ~ Carrie by Stephen King
Her husband had archaic ideas about jewels; a man bought them for his wife in acknowledgment of things he could not gracefully utter. ~ A Lost Lady by Willa Cather
Everything may be labelled—but everybody is not. ~ The Age of Innocence by Edith Wharton
"Why do we call all our generous ideas illusions, and the mean ones truths?" ~ The House of Mirth by Edith Wharton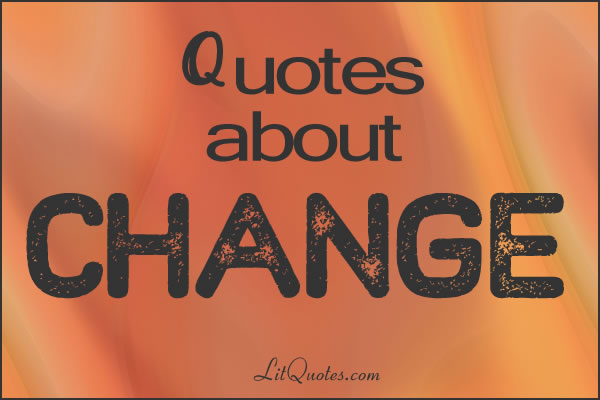 Till we can become divine we must be content to be human, lest in our hurry for change we sink to something lower. ~ Barchester Towers by Anthony Trollope
"There is no such thing as Death, though there be a thing called Change." ~ She by H. Rider Haggard
"I'm not a bit changed–not really. I'm only just pruned down and branched out. The real ME–back here–is just the same." ~ Anne of Green Gables by Lucy Maud Montgomery
Yet birth, and lust, and illness, and death are changeless things, and when one of these harsh facts springs out upon a man at some sudden turn of the path of life, it dashes off for the moment his mask of civilization and gives a glimpse of the stranger and stronger face below. ~ The Curse of Eve by Sir Arthur Conan Doyle
"The natur o' things doesn't change, though it seems as if one's own life was nothing but change. The square o' four is sixteen, and you must lengthen your lever in proportion to your weight, is as true when a man's miserable as when he's happy; and the best o' working is, it gives you a grip hold o' things outside your own lot." ~ Adam Bede by George Eliot
"It is a law of nature we overlook, that intellectual versatility is the compensation for change, danger, and trouble." ~ The Time Machine by H. G. Wells
"Men's courses will foreshadow certain ends, to which, if persevered in, they must lead," said Scrooge. "But if the courses be departed from, the ends will change. Say it is thus with what you show me!" ~ A Christmas Carol by Charles Dickens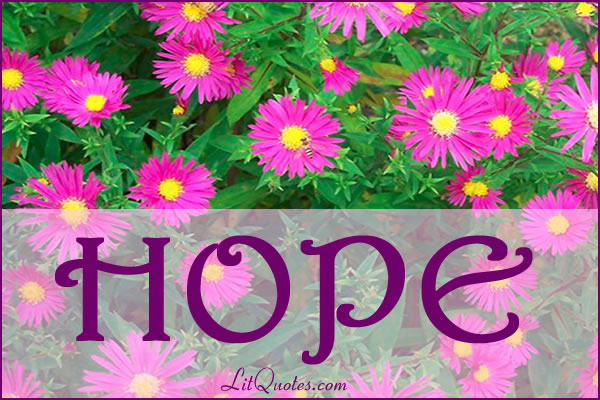 But our wishes are like tinder: the flint and steel of circumstances are continually striking out sparks, which vanish immediately, unless they chance to fall upon the tinder of our wishes; then, they instantly ignite, and the flame of hope is kindled in a moment.  ~ Agnes Grey by Anne Bronte
God shall be my hope,
My stay, my guide, and lantern to my feet. ~ Henry VI, Part Two by William Shakespeare
I hope, or I could not live. ~ The Island of Doctor Moreau by H. G. Wells
These fellow-mortals, every one, must be accepted as they are: you can neither straighten their noses, nor brighten their wit, nor rectify their dispositions; and it is these people–amongst whom your life is passed–that it is needful you should tolerate, pity, and love: it is these more or less ugly, stupid, inconsistent people whose movements of goodness you should be able to admire–for whom you should cherish all possible hopes, all possible patience. ~ Adam Bede by George Eliot
The cool peace and dewy sweetness of the night filled me with a mood of hope: not hope on any definite point, but a general sense of encouragement and heart-ease. ~ Villette by Charlotte Bronte
Remember to the last, that while there is life there is hope. ~ Wreck of the Golden Mary by Charles Dickens
"Our highest assurance of the goodness of Providence seems to me to rest in the flowers. All other things, our powers, our desires, our food, are all really necessary for our existence in the first instance. But this rose is an extra. Its smell and its color are an embellishment of life, not a condition of it. It is only goodness which gives extras, and so I say again that we have much to hope from the flowers." ~ The Naval Treaty by Sir Arthur Conan Doyle
Pride is one of the seven deadly sins; but it cannot be the pride of a mother in her children, for that is a compound of two cardinal virtues — faith and hope. ~ Nicholas Nickleby by Charles Dickens
"In this world you've just got to hope for the best and prepare for the worst and take whatever God sends." ~ Anne Of Avonlea by Lucy Maud Montgomery
My spirits were elevated by the enchanting appearance of nature; the past was blotted from my memory, the present was tranquil, and the future gilded by bright rays of hope and anticipations of joy. ~ Frankenstein by Mary Shelley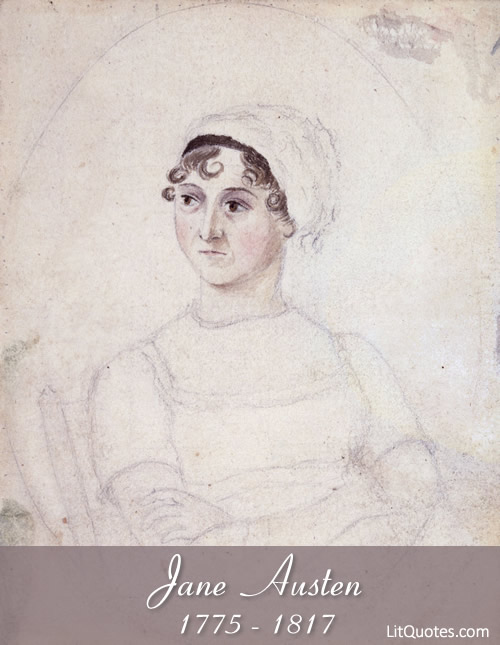 As she was planning the novel Jane Austen wrote, "I am going to take a heroine whom no one but myself will much like."  And that was the beginning of Emma Woodhouse, the main character in Emma.  This comedy features matchmaking gone horribly (and delightfully) awry.
The novel was first published in 1815 and has been adapted into movies and television shows.
"You must be the best judge of your own happiness." ~ Emma by Jane Austen
"One half of the world cannot understand the pleasures of the other." ~ Emma by Jane Austen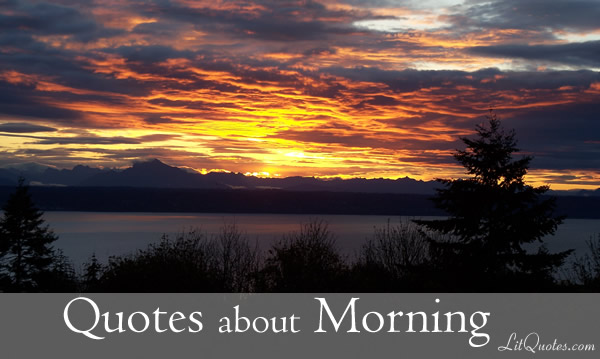 The sun comes out, a golden huzzar, from his tent, flashing his helm on the world. ~ The Confidence-Man by Herman Melville
The longest way must have its close,—the gloomiest night will wear on to a morning. ~ Uncle Tom's Cabin by Harriet Beecher Stowe
Saturday morning was come, and all the summer world was bright and fresh, and brimming with life. There was a song in every heart; and if the heart was young the music issued at the lips. There was cheer in every face and a spring in every step. ~ The Adventures of Tom Sawyer by Mark Twain
Morning made a considerable difference in my general prospect of Life, and brightened it so much that it scarcely seemed the same. ~ Great Expectations by Charles Dickens
"I like breakfast-time better than any other moment in the day," said Mr. Irwine. "No dust has settled on one's mind then, and it presents a clear mirror to the rays of things." ~ Adam Bede by George Eliot
Rays from the sunrise drew forth the buds and stretched them into long stalks, lifted up sap in noiseless streams, opened petals, and sucked out scents in invisible jets and breathings. ~ Tess of the D'Urbervilles by Thomas Hardy
From the east to the west sped the angels of the Dawn, from sea to sea, from mountain-top to mountain-top, scattering light with both their hands. ~ She by H. Rider Haggard
No man knows till he has suffered from the night how sweet and dear to his heart and eye the morning can be. ~ Dracula by Bram Stoker