It is not violence that best overcomes hate-nor vengeance that most certainly heals injury. ~ Jane Eyre by Charlotte Bronte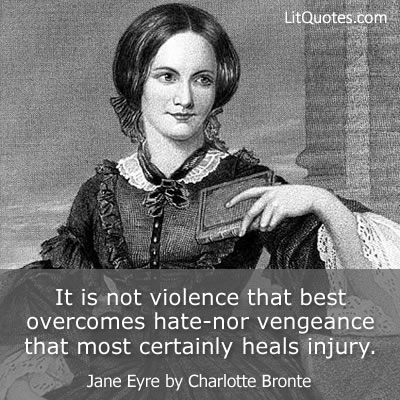 I've posted this at the LitQuotes Facebook page and the LitQuotes Twitter page in case you'd like to share the photo.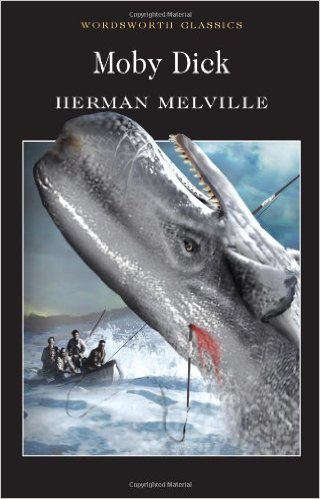 Moby Dick was written by Herman Melville. The work was first published as The Whale in London in October 1851.   The next month New York publishers issued the novel as Moby-Dick.
Moby Dick is based in part on Melville's experience on a whaler. On December 30, 1840, he signed on as a green hand on the Acushnet.
The sinking of the Nantucket ship Essex in 1820 was another inspiration for the novel.  The ship sank after it was rammed by an enraged sperm whale.
Melville also drew on one other true-life event for the tale. An article in the May 1839 issue of The Knickerbocker told about an albino whale known as Mocha Dick.  The whale was rumored to have 20 or so harpoons in his back from other whalers, and appeared to attack ships with premeditated ferocity.
Despite the popularity of the novel today, only about 3,200 copies were sold during the Melville's life.  He earned a little more than $1,200 for writing the book.
Though amid all the smoking horror and diabolism of a sea-fight, sharks will be seen longingly gazing up to the ship's decks, like hungry dogs round a table where red meat is being carved, ready to bolt down every killed man that is tossed to them. ~ Moby Dick by Herman Melville
Learn More about Moby Dick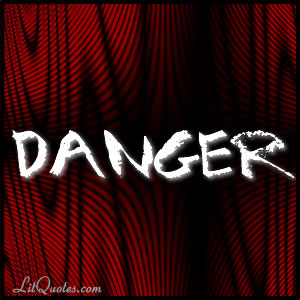 Fear of danger is ten thousand times more terrifying than danger itself. ~ Robinson Crusoe by Daniel Defoe
"You have plenty of courage, I am sure," answered Oz. "All you need is confidence in yourself. There is no living thing that is not afraid when it faces danger. The true courage is in facing danger when you are afraid, and that kind of courage you have in plenty." ~ The Wonderful Wizard of Oz by L. Frank Baum
"Do you know anything on earth which has not a dangerous side if it is mishandled and exaggerated? " ~ The Land of Mist by Sir Arthur Conan Doyle
It is in the uncompromisingness with which dogma is held and not in the dogma or want of dogma that the danger lies. ~ The Way of All Flesh by Samuel Butler
By this, he seemed to mean, not only that the most reliable and useful courage was that which arises from the fair estimation of the encountered peril, but that an utterly fearless man is a far more dangerous comrade than a coward. ~ Moby Dick by Herman Melville
A man will tell you that he has worked in a mine for forty years unhurt by an accident as a reason why he should apprehend no danger, though the roof is beginning to sink. ~ Silas Marner by George Eliot
More Danger Quotes from Literature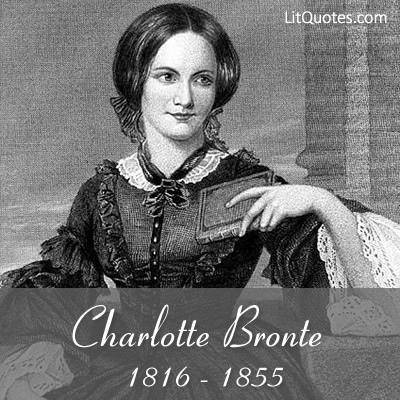 Charlotte Bronte was born on April 21, 1816 in Yorkshire.  She was the eldest of the three famous Bronte sisters.  (Anne and Emily were the other two.)  Charlotte is best known as the author of Jane Eyre.
Charlotte, Emily and Anne initially published their work using pen names.  They were Currer (Charlotte), Ellis (Emily) and Acton (Anne) Bell. The pseudonyms hid the sisters' gender while preserving their initials.
In 1854 Charlotte married Arthur Bell Nicholls.  Their courtship was turbulent.  Charlotte initially refused Arthur's marriage proposal.  Even after Charlotte accepted his proposal her father was not convinced it was a good match.  He was concerned about Nicholls's poor financial status.  Eventually all the obstacles were cleared.  They married on June 29, 1854.
Sadly, Charlotte died soon after the marriage.  She passed on March 31, 1855.  Her death certificate lists the cause of death as tuberculosis. However  some biographers suspect that she died from complications connected with the fact that she was pregnant.
To see and know the worst is to take from Fear her main advantage. ~ Villette by Charlotte Bronte
I remembered that the real world was wide, and that a varied field of hopes and fears, of sensations and excitements, awaited those who had courage to go forth into its expanse, to seek real knowledge of life amidst its perils. ~ Jane Eyre by Charlotte Bronte
Novels by Charlotte Bronte
Jane Eyre
Shirley
Villette
The Professor
Learn More about Charlotte Bronte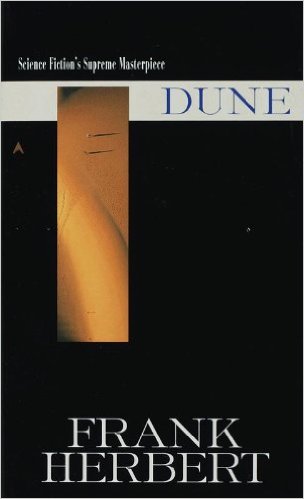 Dune, by Frank Herbert, was published in 1965.  It's the first installment of the Dune saga, and is frequently cited as the best-selling science fiction novel of all time.
There are six novels in the Dune Series by Frank Herbert:
Dune – Published in 1965
Dune Messiah – Originally serialized in the Galaxy magazine in 1969
Children of Dune – Published in 1976, it became the first hardcover best-seller in the science fiction genre
God Emperor of Dune – Published in 1981
Heretics of Dune – Published in 1984
Chapterhouse: Dune – Publisher in 1985
Herbert's Death
Frank Herbert died in 1986.  At the time of his death he'd been planning to write a seventh novel in the Dune series.  Two decades later, Brian Herbert and Kevin J. Anderson published two sequels.  Hunters of Dune  came out in 2006 and Sandworms of Dune  was published in 2007.  These two books were based in part on Frank Herbert's notes for the seventh Dune novel.
Deep in the human unconscious is a pervasive need for a logical universe that makes sense. But the real universe is always one step beyond logic. ~ Dune by Frank Herbert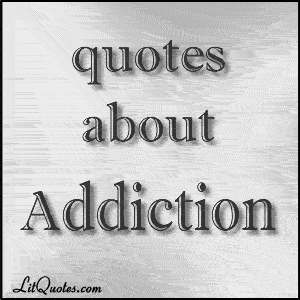 "I remember a mass of things, but nothing distinctly; a quarrel, but nothing wherefore. O God, that men should put an enemy in their mouths to steal away their brains!" ~ Othello by William Shakespeare
He raised his eyes languidly from the old black-letter volume which he had opened. "It is cocaine," he said, "a seven-per-cent solution. Would you care to try it?" ~ The Sign of The Four by Sir Arthur Conan Doyle
Drugs age you after mental excitement. Lethargy then. Why? Reaction. A lifetime in a night. Gradually changes your character. ~ Ulysses by James Joyce
"I am only myself when I am drunk. Liquor makes me human. At other times I'm merely Charley Steele!" ~ The Right of Way by Gilbert Parker
"I see that a man cannot give himself up to drinking without being miserable one-half his days and mad the other." ~ The Tenant of Wildfell Hall by Anne Bronte
Frank Herbert's full name was Frank Patrick Herbert, Jr.  He was born on October 8, 1920 in Tacoma, Washington. He's best known for his novel Dune.  Before he became a popular author he worked as a newspaper journalist, photographer, short story writer, book reviewer, ecological consultant and lecturer.  He died on February 11, 1986.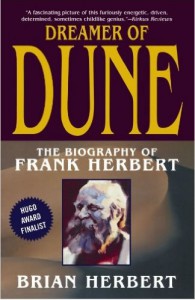 To learn more about Frank Herbert, and there's tons more to know, check out Dreamer of Dune: The Biography of Frank Herbert.  The book is written by Herbert's son, Brian.  If you're a fan of Dune you're sure to love it.  You'll also enjoy the book if you're an aspiring writer or someone trying to make a new start in life.  Frank Herbert didn't always have an easy road to travel. What he had was intellect, a strong work ethic, a unique vision and that made for one extraordinary life.  I loved this book and highly recommend it.
A fan of Dune said to me about this book, "The way that Brian presented his father, warts and all, reminded me of Dune Messiah.  Not that Brian was tearing down his father, but he presented both the good and bad about him.  I think that Frank Herbert wouldn't have had it any other way."
I must not fear. Fear is the mind-killer. Fear is the little-death that brings total obliteration. I will face my fear. I will permit it to pass over me and through me. And when it has gone past I will turn the inner eye to see its path. Where the fear has gone there will be nothing. Only I will remain. ~ Dune by Frank Herbert
Novels in the Dune Series by Frank Herbert:
Dune
Dune Messiah
Children of Dune
God Emperor of Dune
Heretics of Dune
Chapterhouse: Dune
"Now, I return to this young fellow. And the communication I have got to make is, that he has great expectations." ~ Great Expectations by Charles Dickens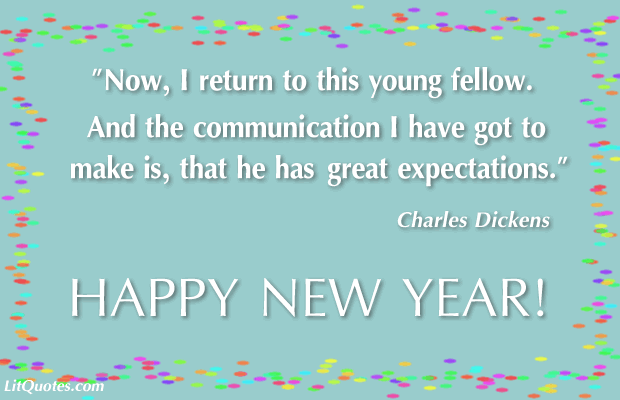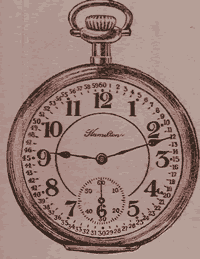 The old year is slipping away fast!  Where did the time go? Here are quotes about time from literature that may, or may not,  answer that question.
Men live their lives trapped in an eternal present, between the mists of memory and the sea of shadow that is all we know of the days to come. ~ A Dance with Dragons by George R. R. Martin
We live on a placid island of ignorance in the midst of black seas of infinity, and it was not meant that we should voyage far. ~ The Call of Cthulhu by H. P. Lovecraft
"All we have to decide is what to do with the time that is given us." ~ The Fellowship of the Ring by J. R. R. Tolkien
The very stone one kicks with one's boot will outlast Shakespeare. ~ To the Lighthouse by Virginia Woolf
"I cannot fix on the hour, or the spot, or the look, or the words, which laid the foundation. It is too long ago. I was in the middle before I knew that I had begun." ~ Pride and Prejudice by Jane Austen
You are here for but an instant, and you mustn't take yourself too seriously. ~ The Land That Time Forgot by Edgar Rice Burroughs
That which is loved may pass, but love hath no end. ~ Parables Of A Province by Gilbert Parker
Looking at these stars suddenly dwarfed my own troubles and all the gravities of terrestrial life. I thought of their unfathomable distance, and the slow inevitable drift of their movements out of the unknown past into the unknown future. ~ The Time Machine by H. G. Wells
The right time is ANY time that one is still so lucky as to have. ~ The Ambassadors by Henry James
"The past and the present are within the field of my inquiry, but what a man may do in the future is a hard question to answer." ~ The Hound of the Baskervilles by Sir Arthur Conan Doyle
More Quotes From Literature About Time

A new batch of quotes was added to the site today.  They'll soon be added into the quote topics section of the site.  Remember that all of our quotes list an author and a source.  We're proud that this quotation site is curated by people and NOT by a computer program.
Here are some of my favorites from the new batch.  If you have a quote that you'd like to see added to the site, you can contribute a quote.
Sometimes I wonder if our memories are as good as we think they are and if the whole past wasn't once entirely different from anything we remember, and we've forgotten that we forgot. ~ The Big Time by Fritz Leiber
I remembered that the real world was wide, and that a varied field of hopes and fears, of sensations and excitements, awaited those who had courage to go forth into its expanse, to seek real knowledge of life amidst its perils. ~ Jane Eyre by Charlotte Bronte
To see and know the worst is to take from Fear her main advantage. ~ Villette by Charlotte Bronte
Deep in the human unconscious is a pervasive need for a logical universe that makes sense. But the real universe is always one step beyond logic. ~ Dune by Frank Herbert