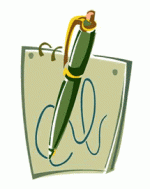 I just discovered Interesting Literature – a library of literary interestingness.  What a fun site!  Articles include items like  Five Reasons Everyone Should Know George Meredith and Ten Underrated Shakespeare Plays.   (By the way, LitQuotes features a George Meredith quotation collection.)
Here's a quote from the site's about page:
Welcome to Interesting Literature, an online library of all that is most interesting and captivating about literature. Here you'll find fun facts, interesting research into writers and their work, and blog posts which seek to capture the most fascinating facets of the literary world. So pull up a chair at this virtual library of literary wonder, and begin browsing!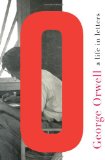 Eric Arthur Blair, who used the pen name George Orwell, was an English novelist, essayist, journalist and critic. He was born on June 25, 1903 in Motihari, India.  He died on January 21, 1950 in London.
He wrote Nineteen Eighty-Four and Animal Farm, but how much do you really know about George Orwell?  George Orwell: A Life in Letters allows us a fascinating look into the life of this complicated man.
From his school days to his tragic early death, George Orwell, who never wrote an autobiography, chronicled the dramatic events of his turbulent life in a profusion of powerful letters. Indeed, one of the twentieth century's most revered icons was a lively, prolific correspondent who developed in rich, nuanced dispatches the ideas that would influence generations of writers and intellectuals.

Over the course of a lifetime, Orwell corresponded with hundreds of people, including many distinguished political and artistic figures. Witty, personal, and profound, the letters tell the story of Orwell's passionate first love that ended in devastation and explains how young Eric Arthur Blair chose the pseudonym "George Orwell." In missives to luminaries such as T. S. Eliot, Stephen Spender, Arthur Koestler, Cyril Connolly, and Henry Miller, he spells out his literary and philosophical beliefs.

Combined with rare photographs and hand-drawn illustrations, George Orwell: A Life in Letters offers "everything a reader new to Orwell needs to know…and a great deal that diehard fans will be enchanted to have" (New Statesmen).
Literature and TV meet in Sleepy Hollow.  The television program by FOX brings characters from The Legend of Sleepy Hollow by Washington Irving to modern times. The television show premieres September 16th.
From the show's website:
Welcome to SLEEPY HOLLOW, the thrilling new mystery-adventure drama from co-creators/executive producers Alex Kurtzman and Roberto Orci (the "Star Trek" and "Transformers" franchises, "Fringe").

In this modern-day twist on Washington Irving's classic, ICHABOD CRANE (Tom Mison, "Salmon Fishing in the Yemen") is resurrected and pulled two and a half centuries through time to unravel a mystery that dates all the way back to the founding fathers. Revived alongside Ichabod is the infamous Headless Horseman who is on a murderous rampage in present-day Sleepy Hollow. Ichabod quickly realizes that stopping Headless is just the beginning, as the resurrected rider is but the first of the Four Horsemen of the Apocalypse and only one of the many formidable foes that Ichabod must face to protect not only Sleepy Hollow, but the world.
Conventionality is not morality. Self-righteousness is not religion. To attack the first is not to assail the last. ~ Jane Eyre by Charlotte Bronte
Here's a quote I've always loved.   Feel free to share this with others. I've also posted this on the LitQuotes Facebook page as well as the LitQuotes Google Plus page to make that easier.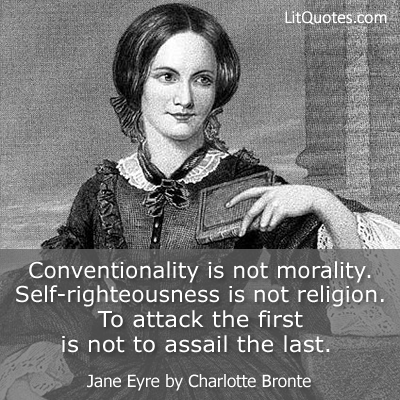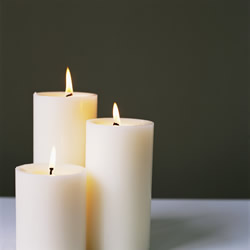 In the Destroyer's steps there spring up bright creations that defy his power, and his dark path becomes a way of light to Heaven. ~ The Old Curiosity Shop by Charles Dickens
************
"In this world you've just got to hope for the best and prepare for the worst and take whatever God sends." ~ Anne Of Avonlea by Lucy Maud Montgomery
************
There are dark shadows on the earth, but its lights are stronger in the contrast. ~ The Pickwick Papers by Charles Dickens
************
"Simple, generous goodness is the best capital to found the business of this life upon. It lasts when fame and money fail, and is the only riches we can take out of this world with us." ~ Little Men by Louisa May Alcott
************
"The world is a wheel, and it will all come round right." ~ Endymion by Benjamin Disraeli
************
"To endure is greater than to dare; to tire out hostile fortune; to be daunted by no difficulty; to keep heart when all have lost it; to go through intrigue spotless; and to forgo even ambition when the end is gained–who can say this is not greatness." ~ The Virginians by William Makepeace Thackeray
************
Men who look on nature, and their fellow-men, and cry that all is dark and gloomy, are in the right; but the sombre colours are reflections from their own jaundiced eyes and hearts. The real hues are delicate, and need a clearer vision. ~ Oliver Twist by Charles Dickens
************
Heaven knows we need never be ashamed of our tears, for they are rain upon the blinding dust of earth, overlying our hard hearts. ~ Great Expectations by Charles Dickens
************
"Love has no age, no limit; and no death." ~ The Forsyte Saga by John Galsworthy
************
Even on this small stage we have our two sides, and something might be done by throwing all one's weight on the scale of breadth, tolerance, charity, temperance, peace, and kindliness to man and beast. We can't all strike very big blows, and even the little ones count for something. ~ The Stark Munro Letters by Sir Arthur Conan Doyle
************
I believe that this life is not all; neither the beginning nor the end. I believe while I tremble; I trust while I weep. ~ Villette by Charlotte Bronte
************
"I have read in your face, as plain as if it was a book, that but for some trouble and sorrow we should never know half the good there is about us." ~ The Haunted Man by Charles Dickens
************
Inspirational Quotes from Literature
"Instinct is a marvellous thing," mused Poirot. "It can neither be explained nor ignored." ~ The Mysterious Affair at Styles by Agatha Christie
I hope you enjoy this quote photo. Wondering about the spelling of the word marvellous?  It's the British spelling.
By the way, I've also posted this on the LitQuotes Facebook page as well as the LitQuotes Google Plus page for easier sharing.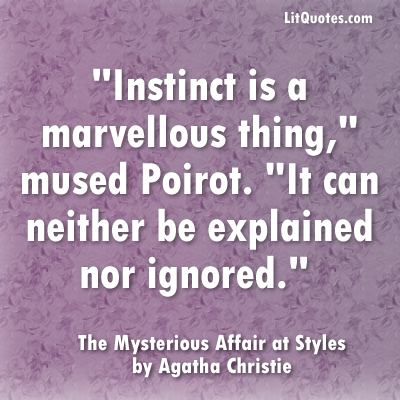 "I would always rather be happy than dignified." ~ Jane Eyre by Charlotte Bronte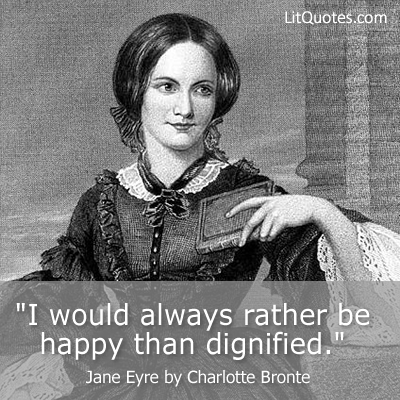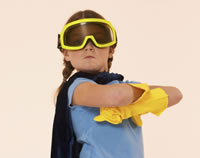 Whether it's the reality of Monday morning or something more serious, we all need a bit of courage now and again.   These quotes from literature might help.
"Come when they may, they shall not find us skulking and hiding, as if we feared to take our portion of the light of day, and left it all to them." ~ Barnaby Rudge by Charles Dickens
"You have plenty of courage, I am sure," answered Oz. "All you need is confidence in yourself. There is no living thing that is not afraid when it faces danger. The true courage is in facing danger when you are afraid, and that kind of courage you have in plenty." ~ The Wonderful Wizard of Oz by L. Frank Baum
"Cowards die many times before their deaths; the valiant never taste of death but once." ~ Julius Caesar by William Shakespeare
"I think that you know me well enough, Watson, to understand that I am by no means a nervous man. At the same time, it is stupidity rather than courage to refuse to recognize danger when it is close upon you." ~ The Final Problem by Sir Arthur Conan Doyle
By this, he seemed to mean, not only that the most reliable and useful courage was that which arises from the fair estimation of the encountered peril, but that an utterly fearless man is a far more dangerous comrade than a coward. ~ Moby Dick by Herman Melville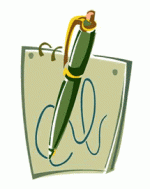 The Ernest Hemingway Birthplace and Museum, located in Illinois, is a must-visit location for Hemingway fans.  Hemingway spent the first six years of his life in the house.   Check the website for information about the museum and special events.  The September 29th event looks like fun.
Philip Greene, author of To Have and Have Another: A Hemingway Cocktail Companion, will present Hemingway's affection for and writing about the art of the well-made drink. The Chicago Tribune called his book "a refreshing take on Hemingway. "  The book explores the drinks in Hemingway's work, from the absinthe of For Whom the Bell Tolls to the Jack Rose of The Sun Also Rises.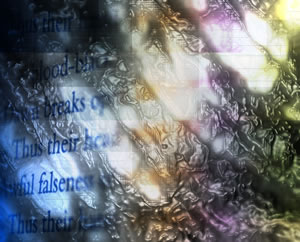 Is this the real me?  Is that the real you?  Who knows?  Maybe these four quotes from literature about reality will help us sort it out.
Affery, like greater people, had always been right in her facts, and always wrong in the theories she deduced from them. ~ Little Dorrit by Charles Dickens
Words, as is well known, are the great foes of reality. ~ Under Western Eyes by Joseph Conrad
Sometimes people carry to such perfection the mask they have assumed that in due course they actually become the person they seem. ~ The Moon and Sixpence by W. Somerset Maugham
All other swindlers upon earth are nothing to the self-swindlers, and with such pretences did I cheat myself. Surely a curious thing. That I should innocently take a bad half-crown of somebody else's manufacture, is reasonable enough; but that I should knowingly reckon the spurious coin of my own make, as good money!  ~ Great Expectations by Charles Dickens
Reality Quotes from Literature Colletion