I added more quotes Oscar Wilde quotes to the site today.  The quotes are from Lady Windermere's Fan, An Ideal Husband and The Picture of Dorian Gray. I've got a few of my favorites below.
Remember, if you have a quote that you'd like to see in the collection, please feel free to submit a quote.
We are all in the gutter, but some of us are looking at the stars. ~ Lady Windermere's Fan by Oscar Wilde
"My own business always bores me to death. I prefer other people's." ~ Lady Windermere's Fan by Oscar Wilde
"Even you are not rich enough, Sir Robert, to buy back your past. No man is." ~ An Ideal Husband by Oscar Wilde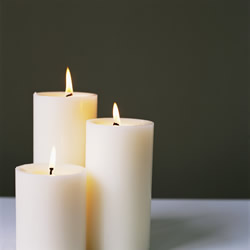 My thoughts and prayers are with the people of Newtown, Connecticut right now.  Words like tragic and horrifying seem inadequate.    Anyway, I thought we could all do with some hope right now.
I hope, or I could not live. ~  The Island of Doctor Moreau by H. G. Wells
From the death of each day's hope another hope sprung up to live to-morrow. ~  The Old Curiosity Shop by Charles Dickens
I believe that this life is not all; neither the beginning nor the end. I believe while I tremble; I trust while I weep. ~  Villette by Charlotte Bronte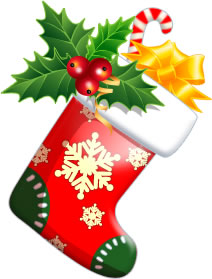 It's beginning to look a lot like Christmas at my house.  The tree is almost decorated.  We're sending Christmas cards out on Friday and the shopping is progressing nicely.   All of this has put me in the holiday spirit.  So I thought I'd share some of my favorite quotes from the LitQuotes Christmas quotations collection.
Heap on more wood!–the wind is chill;
But let it whistle as it will,
We'll keep our Christmas merry still.
~  Marmion by Sir Walter Scott
It is, indeed, the season of regenerated feeling–the season for kindling, not merely the fire of hospitality in the hall, but the genial flame of charity in the heart.
~  Old Christmas by Washington Irving
"Christmas isn't a season. It's a feeling."
 ~ Roast Beef, Medium by Edna Ferber
"I will honour Christmas in my heart, and try to keep it all the year. I will live in the Past, the Present, and the Future. The Spirits of all Three shall strive within me. I will not shut out the lessons that they teach. Oh, tell me I may sponge away the writing on this stone!" ~  A Christmas Carol by Charles Dickens

I had to share today's LitQuotes Duo.  If you'd like to see more of these, go to the daily quotes page.  There's a different one every day.
"Diseased nature oftentimes breaks forth in strange eruptions." ~ Henry IV, Part One by William Shakespeare
Share this Quote
Certain it is that minds, like bodies, will often fall into a pimpled ill-conditioned state from mere excess of comfort, and like them, are often successfully cured by remedies in themselves very nauseous and unpalatable. ~ Barnaby Rudge by Charles Dickens
Share this Quote
Can people suffer from pimples of the mind?


I added new quotes to the site today!  The quotes are from Romeo and Juliet, Hamlet, She, Old Christmas and The Gift of the Magi.  I've got a few of my favorites below.
I'd like to thank Tim F. for contributing  the H. Rider Haggard quote.  If you have a quote that you'd like to see in the collection, please feel free to submit a quote like Tim did.
Life is made up of sobs, sniffles, and smiles, with sniffles predominating. ~ The Gift of the Magi by O. Henry
Young men's love, then, lies
Not truly in their hearts, but in their eyes. ~ Romeo and Juliet by William Shakespeare
"My bounty is as boundless as the sea,
My love as deep; the more I give to thee,
The more I have, for both are infinite." ~ Romeo and Juliet by William Shakespeare
Other LitQuotes Features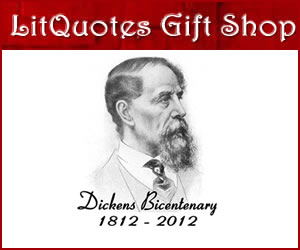 Don't miss out! Our Dickens 200th Birthday Gear will only be available through the end of 2012.  This great line of Dickens products includes t-shirts, bags, water bottles and more.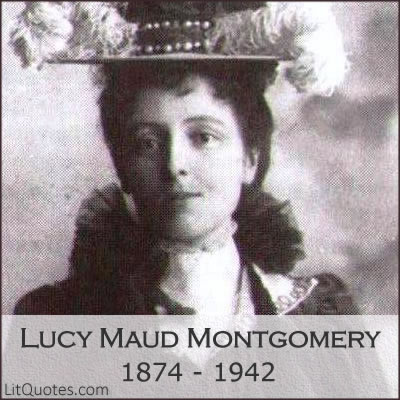 Lucy Maud Montgomery, author of Anne of Green Gables, was born on November 30th 1874.
Montgomery's life seems like a dark version of Anne's adventures.  Clara Montgomery, Lucy's mother, died when Lucy was just 21 months old.  Lucy was raised by her maternal Grandparents who were very strict.
Montgomery had many suitors, but in the end married Ewen Macdonald, a Presbyterian minister.  It was not a story-book life.  One of their children was stillborn.  Montgomery struggled with the demanding roles of mother and and clergyman's wife.  There were lawsuits with publishers.  Additionally, Montgomery's husband suffered from mental illness.  It may have all been too much for for her.
Lucy Maud Montgomery died in 1942.  At the time it was reported that she'd passed from heart failure.  In 2008 her granddaughter, Kate Macdonald Butler,  revealed that Montgomery may have taken her own life.   The evidence was a  note found on Montgomery's bedside the day that she died.
This copy is unfinished and never will be. It is in a terrible state because I made it when I had begun to suffer my terrible breakdown of 1940. It must end here. If any publishers wish to publish extracts from it under the terms of my will they must stop here. The tenth volume can never be copied and must not be made public during my lifetime. Parts of it are too terrible and would hurt people. I have lost my mind by spells and I do not dare think what I may do in those spells. May God forgive me and I hope everyone else will forgive me even if they cannot understand. My position is too awful to endure and nobody realizes it. What an end to a life in which I tried always to do my best.
Some people believe that the note was part of a journal entry and that Montgomery did not commit suicide.  The fact is that we'll never for sure what happened.  All that is certain is that we owe Lucy Maud Montgomery a debt of gratitude for the joy that she's brought into all our lives.
"Isn't it splendid to think of all the things there are to find out about? It just makes me feel glad to be alive–it's such an interesting world. It wouldn't be half so interesting if we know all about everything, would it? There'd be no scope for imagination then, would there?" ~  Anne of Green Gables by Lucy Maud Montgomery
Books in the Anne of Green Gables Series
Anne of Green Gables
Anne of Avonlea
Anne of the Island
Anne of Windy Poplars
Anne's House of Dreams
Anne of Ingleside
Rainbow Valley
Rilla of Ingleside
The Blythes Are Quoted
Books in the Emily Trilogy
Emily of New Moon
Emily Climbs
Emily's Quest
Pat of Silver Bush Books
Pat of Silver Bush
Mistress Pat
The Story Girl Books
The Story Girl
The Golden Road
Other Books
Kilmeny of the Orchard
The Blue Castle
Magic for Marigold
A Tangled Web
Jane of Lantern Hill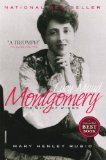 If you're interested in learning more about Lucy Maud Montgomery, you'll enjoy Lucy Maud Montgomery: The Gift of Wings.
I've added a new quote to the LitQuotes Facebook page.  Feel free to share it with friends and family.
We live in deeds, not years; in thoughts, not breaths;
In feelings, not in figures on a dial. ~ Festus by Philip James Bailey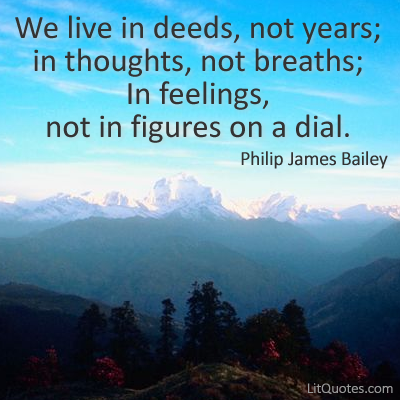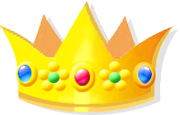 Over the weekend I added a new quote topic, king quotes.  You can see all of the king quotes here.  In the meantime here are a few of my favorites:
"All I say is, kings is kings, and you got to make allowances. Take them all around, they're a mighty ornery lot. It's the way they're raised." ~  The Adventures of Huckleberry Finn by Mark Twain
A well proportioned mind is one which shows no particular bias; one of which we may safely say that it will never cause its owner to be confined as a madman, tortured as a heretic, or crucified as a blasphemer. Also, on the other hand, that it will never cause him to be applauded as a prophet, revered as a priest, or exalted as a king. Its usual blessings are happiness and mediocrity. ~  Return of the Native by Thomas Hardy
"When I am king, they shall not have bread and shelter only, but also teachings out of books; for a full belly is little worth where the mind is starved." ~  The Prince and The Pauper by Mark Twain

Do you follow us on Twitter? If not, you'll want to check it out.  Here are some interesting items that we've tweeted about recently:
Dickens vs Shakespeare: A tale of two writers – Life & Style – NZ Herald News nzh.tw/10848513 via @nzherald

— LitQuotes (@LitQuotesSite) November 25, 2012
Thomas Hardy and George Eliot fall out of fashion while Dickens and Austen do well via @telegraph soc.li/MeCMpeD

— LitQuotes (@LitQuotesSite) November 13, 2012
Ask Srcrooge a Question: Our partner site, Charles Dickens Gad's Hill Place, has a fun… goo.gl/fb/H74rF

— LitQuotes (@LitQuotesSite) November 12, 2012
Our Twitter Feed also has a separate daily quote.

No one can be happy in eternal solitude. ~The Tenant of Wildfell Hall by Anne Bronte litquotes.com/single.php?Rid…

— LitQuotes (@LitQuotesSite) November 23, 2012
This was torment indeed, to inherit the responsibility of one's own life. ~The Rainbow by D. H. Lawrence ow.ly/f08oQ #Quote

— LitQuotes (@LitQuotesSite) November 13, 2012
The fool wonders, the wise man asks. ~ Count Alarcos: A Tragedy by Benjamin #Disraeli litquotes.com/single.php?Rid…

— LitQuotes (@LitQuotesSite) November 11, 2012