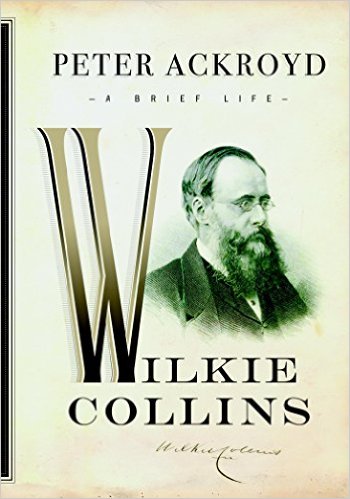 Wilkie Collins (January 8, 1824 – September 23, 1889) was an English novelist.  Some of his best-known works are The Woman in White  and The Moonstone.
Peter Ackroyd has written a bibliography about this famous Victorian and good friend of Charles Dickens.
Short and oddly built, with a head too big for his body, extremely near-sighted, unable to stay still, dressed in colorful clothes, Wilkie Collins looked distinctly strange. But he was nonetheless a charmer, befriended by the great, loved by children, irresistibly attractive to women—and avidly read by generations of readers. Peter Ackroyd follows his hero, "the sweetest-tempered of all the Victorian novelists," from his childhood as the son of a well-known artist to his struggling beginnings as a writer, his years of fame and his lifelong friendship with the other great London chronicler, Charles Dickens.
Order Wilkie Collins: A Brief Life by Peter Ackroyd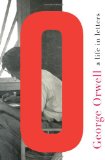 Eric Arthur Blair, who used the pen name George Orwell, was an English novelist, essayist, journalist and critic. He was born on June 25, 1903 in Motihari, India.  He died on January 21, 1950 in London.
He wrote Nineteen Eighty-Four and Animal Farm, but how much do you really know about George Orwell?  George Orwell: A Life in Letters allows us a fascinating look into the life of this complicated man.
From his school days to his tragic early death, George Orwell, who never wrote an autobiography, chronicled the dramatic events of his turbulent life in a profusion of powerful letters. Indeed, one of the twentieth century's most revered icons was a lively, prolific correspondent who developed in rich, nuanced dispatches the ideas that would influence generations of writers and intellectuals.

Over the course of a lifetime, Orwell corresponded with hundreds of people, including many distinguished political and artistic figures. Witty, personal, and profound, the letters tell the story of Orwell's passionate first love that ended in devastation and explains how young Eric Arthur Blair chose the pseudonym "George Orwell." In missives to luminaries such as T. S. Eliot, Stephen Spender, Arthur Koestler, Cyril Connolly, and Henry Miller, he spells out his literary and philosophical beliefs.

Combined with rare photographs and hand-drawn illustrations, George Orwell: A Life in Letters offers "everything a reader new to Orwell needs to know…and a great deal that diehard fans will be enchanted to have" (New Statesmen).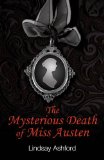 Jane Austen is famous for her  works of romantic fiction like Emma as well as Pride and Prejudice.  The beloved author was born on December 16, 1775 and died on July 18, 1817.
Over the years many people have wondered the cause of Jane Austen's death at the age of 41.  Was it Addison's disease?  Maybe Hodgkin's lymphoma?  Now Lindsay Ashford, a British crime novelist and journalist, puts forth a new theory in her book The Mysterious Death of Miss Austen.  Ashford speculates that Jane Austen died of arsenic poisoning. Evidently arsenic was a common ingredient in medicine during the time of Jane Austen.  Talk about the cure being worse than the disease!