The Toronto Star has an interesting story of the Dickens collection of Dan Calinescu.  Mr. Calinescu's extensive collection includes first editions, pages from working manuscripts, letters and many, many copies of the works of Dickens.

Happy New Year!  May 2012 bring you health, laughter and love.  Here are some quotes from our daily quotes page for the new year . . .
The future was with Fate. The present was our own. ~ The Poison Belt by Sir Arthur Conan Doyle
"Now, I return to this young fellow. And the communication I have got to make is, that he has great expectations." ~ Great Expectations by Charles Dickens
"Ride on! Rough-shod if need be, smooth-shod if that will do, but ride on! Ride on over all obstacles, and win the race!" ~ David Copperfield by Charles Dickens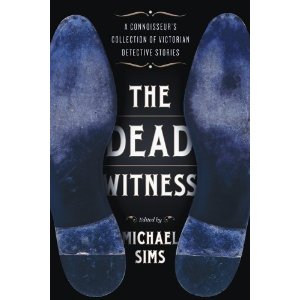 I heard about  The Dead Witness: A Connoisseur's Collection of Victorian Detective Stories on NPR this morning.  Of course Wilkie Collins and Sir Arthur Conan Doyle are represented in the collection.  However the book also has detective fiction from classic authors that aren't necessarily associated with the genre like Charles Dickens and Mark Twain.  Other stories in the collection are by authors that aren't as well known today such as Anna Katharine Green and C. L. Pirkis.
Here's what Amazon.com has to say:
From luminaries Mark Twain, Charles Dickens, Bret Harte, Wilkie Collins, and Arthur Conan Doyle to the forgotten author who helped inspire Edgar Allan Poe's "The Murders in the Rue Morgue" to a surprising range of talented female authors and detectives, The Dead Witness offers mystery surprises from every direction. The 1866 title story, by Australian writer Mary Fortune, is the first known detective story by a woman, a suspenseful clue-strewn manhunt in the Outback. Pioneer writers Anna Katharine Green and C. L. Pirkis take you from high society New York to bustling London, introducing colorful detectives such as Violet Strange and Loveday Brooke.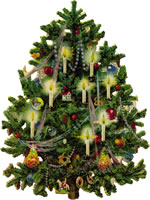 Oh, a wonderful pudding! Bob Cratchit said, and calmly too, that he regarded it as the greatest success achieved by Mrs. Cratchit since their marriage. Mrs. Cratchit said that now the weight was off her mind, she would confess she had had her doubts about the quantity of flour. Everybody had something to say about it, but nobody said or thought it was at all a small pudding for a large family. It would have been flat heresy to do so. Any Cratchit would have blushed to hint at such at such a thing. ~  A Christmas Carol by Charles Dickens
For any adventurous cooks out there that want to make their own Christmas pudding, here's a recipe from The Book Of Household Management by Mrs. Isabella Beeton, published in installments between 1859 and 1861.

CHRISTMAS PLUM-PUDDING.

 INGREDIENTS.—1-1/2 lb. of raisins, 1/2 lb. of currants, 1/2 lb. of mixed peel, 3/4 lb. of bread crumbs, 3/4 lb. of suet, 8 eggs, 1 wineglassful of brandy.

Mode.—Stone and cut the raisins in halves, but do not chop them; wash, pick, and dry the currants, and mince the suet finely; cut the candied peel into thin slices, and grate down the bread into fine crumbs. When all these dry ingredients are prepared, mix them well together; then moisten the mixture with the eggs, which should be well beaten, and the brandy; stir well, that everything may be very thoroughly blended, and press the pudding into a buttered mould; tie it down tightly with a floured cloth, and boil for 5 or 6 hours. It may be boiled in a cloth without a mould, and will require the same time allowed for cooking. As Christmas puddings are usually made a few days before they are required for table, when the pudding is taken out of the pot, hang it up immediately, and put a plate or saucer underneath to catch the water that may drain from it. The day it is to be eaten, plunge it into boiling water, and keep it boiling for at least 2 hours; then turn it out of the mould, and serve with brandy-sauce. On Christmas-day a sprig of holly is usually placed in the middle of the pudding, and about a wineglassful of brandy poured round it, which, at the moment of serving, is lighted, and the pudding thus brought to table encircled in flame.

Time.—5 or 6 hours the first time of boiling; 2 hours the day it is to be served.

Average cost, 4s.

Sufficient for a quart mould for 7 or 8 persons.

Seasonable on the 25th of December, and on various festive occasions till March.
If the above looks a little complicated, here's a modern version of a Christmas pudding recipe.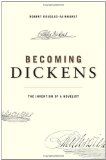 While there's been a lot of attention on Claire Tomalin's Charles Dickens: A Life it isn't the only new Dickens biography around.   Becoming Dickens: The Invention of a Novelist by Robert Douglas-Fairhurst also gives us a look at the private life of Charles Dickens.  However Douglas-Fairhurst's book is a little different.  Rather than focusing on the entire life of Dickens, the biography examines Dickens's life in the 1830s.
Becoming Dickens tells the story of how an ambitious young Londoner became England's greatest novelist. In following the twists and turns of Charles Dickens's early career, Robert Douglas-Fairhurst examines a remarkable double transformation: in reinventing himself Dickens reinvented the form of the novel. It was a high-stakes gamble, and Dickens never forgot how differently things could have turned out. Like the hero of Dombey and Son, he remained haunted by "what might have been, and what was not."

Douglas-Fairhurst's provocative new biography, focused on the 1830s, portrays a restless and uncertain Dickens who could not decide on the career path he should take and would never feel secure in his considerable achievements.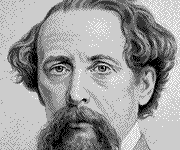 Are you familiar with Today in Literature?  It's an informative site that features a daily article on literary history.  Today's post is about Dickens's 1867 trip to America.
If you like Today in Literature you'll love our daily quote page! The daily quote page features a snippet of the Today in Literature daily article, a daily quote and a LitQuote Duo.  It's truly bookmark worthy!
"Halloa, halloa, halloa! What's the matter here! Keep up your spirits. Never say die. Bow wow wow. I'm a devil, I'm a devil, I'm a devil. Hurrah!"
The above  is a quote from Baranaby Rudge by Charles Dickens.  Can you identify the speaker of these lines?  A gold star to you if you said, "Grip the raven."
What you may not know, and I didn't until recently, is that Dickens really had a pet raven named Grip.  While Dickens was writing Barnaby Rudge he wanted to get a better idea about what a pet raven would be like.  So he acquired Grip.  That raven was quite a handful!  Because of Grip's propensity for biting children he was banished from the home and  ended up living in the carriage house.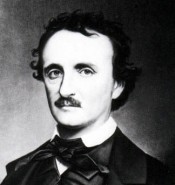 Grip's influence didn't end with Dickens either.  An interesting aside is that Grip may have provided inspiration for Edgar Allan Poe's The Raven.  While there's no direct evidence that one work inspired the other, it does seem likely.  Poe read Barnaby Rudge and even reviewed it for Graham's Magazine.
In 1841 Grip passed away Dickens had him stuffed.  Grip was sold in an auction after Dickens died and eventually came to be owned by Philadelphia's Colonel Richard Gimbel as part of his collection of objects relating to Edgar Allan Poe.  Later Gimbel's collection was donated to the Free Library of Philadelphia.
Here are ten quick facts about Charles Dickens from the folks at AbeBooks.com.  One of the facts concerns Dickens participation in the Ghost Club.  I've read a lot about Dickens, but not much about that aspect of his life.  Interesting!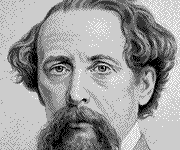 Are you ready for a gruesome Halloween tale featuring Charles Dickens?  Then head on over to the Historical Society of Pennsylvania's site to learn about Charles Dickens, the Supernatural and Captain Murderer.
While our partner site, Charles Dickens Info, touches on Captain Murder the article from HSP provides more chilling details of the vile villain.
The young woman who brought me acquainted with Captain Murderer had a fiendish enjoyment of my terrors, and used to begin, I remember – as a sort of introductory overture – by clawing the air with both hands, and uttering a long low hollow groan. So acutely did I suffer from this ceremony in combination with this infernal Captain, that I sometimes used to plead I thought I was hardly strong enough and old enough to hear the story again just yet. The Uncommercial Traveller – Nurse's Stories by Charles Dickens
If you haven't heard about The Uncommercial Traveler, here's the scoop.  In 1859 Dickens founded a new journal called All the Year Round.  The Uncommercial Traveller articles by Dickens appeared in that journal.  Seventeen Uncommercial Traveller articles were printed in All the Year Round in 1860.  Dickens wrote eleven more articles between 1863 and 1865.  A few more were written between 1868 and 1869.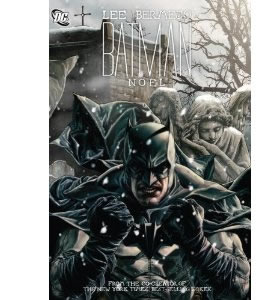 On November 8th DC Comics is going to release Batman: Noel.  In this graphic novel the Dark Knight looks at his past, present and future.  (Hmmm . . . does this sound like any Dickens character we know?)  Robin, Catwoman, Superman and The Joker all take part in this journey.