New quotes were added to the site today.  As per usual, all of the quotes list an author and a source. We're proud that this quotation collection is curated by people and NOT by a computer program.
Here are some quotes from the new additions:
Men must want to do things of their own innermost drives. People, not commercial organizations or chains of command, are what make great civilizations work. Every civilization depends upon the quality of the individuals it produces. If you over-organize humans, over-legalize them, suppress their urge to greatness — they cannot work and their civilization collapses. ~ Children of Dune by Frank Herbert
"A sermon is not to tell you what you are, but what you ought to be, and a novel should tell you not what you are to get, but what you'd like to get." ~ The Small House at Allington by Anthony Trollope
"Must we be strangers, you and I, because there was a time in which we were almost more than friends?" ~ Phineas Finn by Anthony Trollope
Your man with a thin skin, a vehement ambition, a scrupulous conscience, and a sanguine desire for rapid improvement, is never a happy, and seldom a fortunate politician. ~ The Prime Minister by Anthony Trollope
Something unpleasant is coming when men are anxious to tell the truth. ~ The Young Duke by Benjamin Disraeli
"God did not give me my life to throw away." ~ Jane Eyre by Charlotte Bronte
The wild rains of the day are abated; the great single cloud disparts and rolls away from heaven, not passing and leaving a sea all sapphire, but tossed buoyant before a continued, long-sounding, high-rushing moonlight tempest. The moon reigns glorious, glad of the gale, as glad as if she gave herself to his fierce caress with love. ~ Shirley by Charlotte Bronte
We should acknowledge God merciful, but not always for us comprehensible. ~ Villette by Charlotte Bronte
"Your father, Jo. He never loses patience, never doubts or complains, but always hopes, and works and waits so cheerfully that one is ashamed to do otherwise before him." ~ Little Women by Louisa May Alcott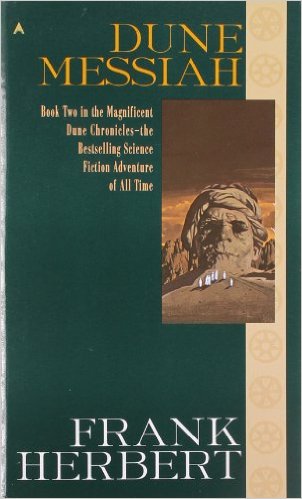 Dune Messiah, by Frank Herbert, is the second of six books in the Dune series of novels. It was serialized in Galaxy magazine in 1969 and published as a novel in 1970.
Some fans of the first novel, Dune,  were surprised by Dune Messiah.  Dune contains a lot of action and adventure.  Dune Messiah deals more with political intrigue and internal character development.
I interviewed a fan of Dune for this blog post.  He said this about Dune Messiah.  "I read that Frank Herbert was suspicious of charismatic leaders and thought they were dangerous.  So in Dune Messiah he tore down Paul, the hero of Dune . . . I loved Dune, but didn't get through Dune Messiah the first time.  I read it years later and liked it more, but Dune is still my favorite of the series."
There are problems in this universe for which there are no answers. ~ Dune Messiah by Frank Herbert
Get the book at Amazon – Dune Messiah (The Dune Chronicles, Book 2)
A Midsummer Night's Dream is probably Shakespeare's most popular comedy.  It's believed that he wrote the play between 1590 and 1597.
The play focuses on the marriage of Theseus, the Duke of Athens, and Hippolyta, the Amazon Queen. Throw in a bunch of Athenians, some fairies and an acting troupe and you've got A Midsummer Night's Dream.
Love looks not with the eyes, but with the mind;
And therefore is wing'd Cupid painted blind. ~ A Midsummer Night's Dream by William Shakespeare
More About A Midsummer Night's Dream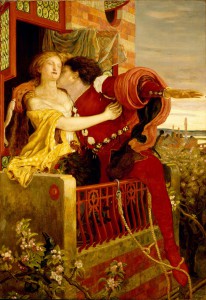 Romeo and Juliet is a tragedy written by William Shakespeare.  No one knows when Shakespeare wrote the play, but it first appeared in print in 1597.
The play features two star-crossed lovers whose deaths reconcile their feuding families.  It was among Shakespeare's most popular plays during his lifetime.  Along with Hamlet, it is one of his most frequently performed plays.
"But soft! What light through yonder window breaks?
It is the East, and Juliet is the sun!
Arise, fair sun, and kill the envious moon,
who is already sick and pale with grief
That thou her maid art far more fair than she." ~ Romeo and Juliet by William Shakespeare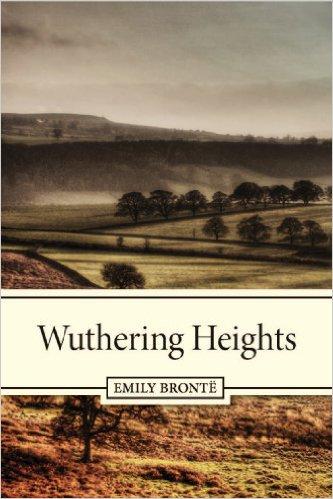 Wuthering Heights, by Emily Bronte, was published in 1847 under the pen name of Ellis Bell.  The novel was written between October 1845 and June 1846.
Bronte died in 1848 and Wuthuring Heights is her only novel. The review from the Atlas is typical of the response to the novel at the time of its publication.
Wuthering Heights is a strange, inartistic story. There are evidences in every chapter of a sort of rugged power—an unconscious strength—which the possessor seems never to think of turning to the best advantage. The general effect is inexpressibly painful. We know nothing in the whole range of our fictitious literature which presents such shocking pictures of the worst forms of humanity.
More About Wuthering Heights
If all else perished, and he remained, I should still continue to be; and if all else remained, and he were annihilated, the universe would turn to a mighty stranger. ~ Wuthering Heights by Emily Bronte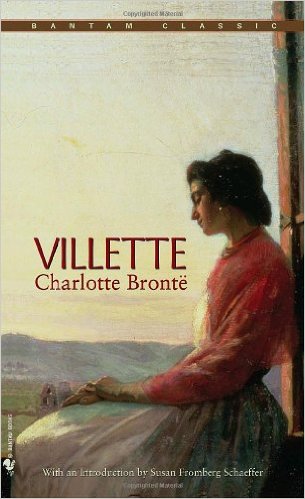 Villette is the fourth novel by Charlotte Bronte.  It was published in 1853. Bronte drew on her own experience as a teacher in Brussels in writing the novel. The book features an interesting mix of gothic and psychological themes.
I seemed to hold two lives—the life of thought, and that of reality; and, provided the former was nourished with a sufficiency of the strange necromantic joys of fancy, the privileges of the latter might remain limited to daily bread, hourly work, and a roof of shelter. ~ Villette by Charlotte Bronte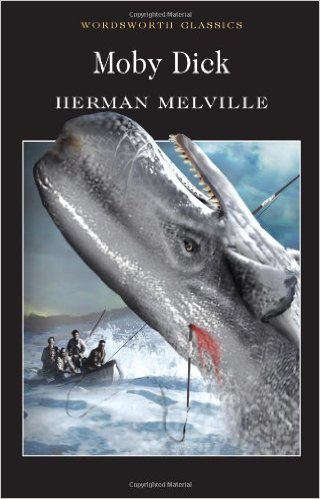 Moby Dick was written by Herman Melville. The work was first published as The Whale in London in October 1851.   The next month New York publishers issued the novel as Moby-Dick.
Moby Dick is based in part on Melville's experience on a whaler. On December 30, 1840, he signed on as a green hand on the Acushnet.
The sinking of the Nantucket ship Essex in 1820 was another inspiration for the novel.  The ship sank after it was rammed by an enraged sperm whale.
Melville also drew on one other true-life event for the tale. An article in the May 1839 issue of The Knickerbocker told about an albino whale known as Mocha Dick.  The whale was rumored to have 20 or so harpoons in his back from other whalers, and appeared to attack ships with premeditated ferocity.
Despite the popularity of the novel today, only about 3,200 copies were sold during the Melville's life.  He earned a little more than $1,200 for writing the book.
Though amid all the smoking horror and diabolism of a sea-fight, sharks will be seen longingly gazing up to the ship's decks, like hungry dogs round a table where red meat is being carved, ready to bolt down every killed man that is tossed to them. ~ Moby Dick by Herman Melville
Learn More about Moby Dick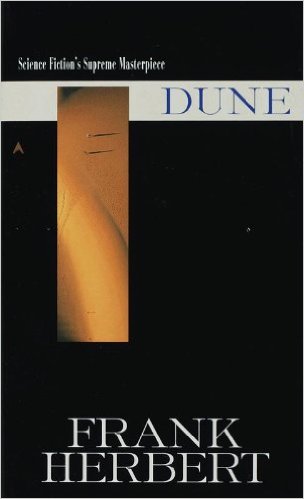 Dune, by Frank Herbert, was published in 1965.  It's the first installment of the Dune saga, and is frequently cited as the best-selling science fiction novel of all time.
There are six novels in the Dune Series by Frank Herbert:
Dune – Published in 1965
Dune Messiah – Originally serialized in the Galaxy magazine in 1969
Children of Dune – Published in 1976, it became the first hardcover best-seller in the science fiction genre
God Emperor of Dune – Published in 1981
Heretics of Dune – Published in 1984
Chapterhouse: Dune – Publisher in 1985
Herbert's Death
Frank Herbert died in 1986.  At the time of his death he'd been planning to write a seventh novel in the Dune series.  Two decades later, Brian Herbert and Kevin J. Anderson published two sequels.  Hunters of Dune  came out in 2006 and Sandworms of Dune  was published in 2007.  These two books were based in part on Frank Herbert's notes for the seventh Dune novel.
Deep in the human unconscious is a pervasive need for a logical universe that makes sense. But the real universe is always one step beyond logic. ~ Dune by Frank Herbert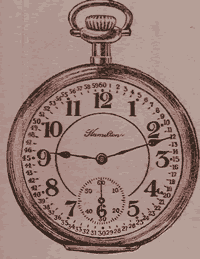 The old year is slipping away fast!  Where did the time go? Here are quotes about time from literature that may, or may not,  answer that question.
Men live their lives trapped in an eternal present, between the mists of memory and the sea of shadow that is all we know of the days to come. ~ A Dance with Dragons by George R. R. Martin
We live on a placid island of ignorance in the midst of black seas of infinity, and it was not meant that we should voyage far. ~ The Call of Cthulhu by H. P. Lovecraft
"All we have to decide is what to do with the time that is given us." ~ The Fellowship of the Ring by J. R. R. Tolkien
The very stone one kicks with one's boot will outlast Shakespeare. ~ To the Lighthouse by Virginia Woolf
"I cannot fix on the hour, or the spot, or the look, or the words, which laid the foundation. It is too long ago. I was in the middle before I knew that I had begun." ~ Pride and Prejudice by Jane Austen
You are here for but an instant, and you mustn't take yourself too seriously. ~ The Land That Time Forgot by Edgar Rice Burroughs
That which is loved may pass, but love hath no end. ~ Parables Of A Province by Gilbert Parker
Looking at these stars suddenly dwarfed my own troubles and all the gravities of terrestrial life. I thought of their unfathomable distance, and the slow inevitable drift of their movements out of the unknown past into the unknown future. ~ The Time Machine by H. G. Wells
The right time is ANY time that one is still so lucky as to have. ~ The Ambassadors by Henry James
"The past and the present are within the field of my inquiry, but what a man may do in the future is a hard question to answer." ~ The Hound of the Baskervilles by Sir Arthur Conan Doyle
More Quotes From Literature About Time

A new batch of quotes was added to the site today.  They'll soon be added into the quote topics section of the site.  Remember that all of our quotes list an author and a source.  We're proud that this quotation site is curated by people and NOT by a computer program.
Here are some of my favorites from the new batch.  If you have a quote that you'd like to see added to the site, you can contribute a quote.
Sometimes I wonder if our memories are as good as we think they are and if the whole past wasn't once entirely different from anything we remember, and we've forgotten that we forgot. ~ The Big Time by Fritz Leiber
I remembered that the real world was wide, and that a varied field of hopes and fears, of sensations and excitements, awaited those who had courage to go forth into its expanse, to seek real knowledge of life amidst its perils. ~ Jane Eyre by Charlotte Bronte
To see and know the worst is to take from Fear her main advantage. ~ Villette by Charlotte Bronte
Deep in the human unconscious is a pervasive need for a logical universe that makes sense. But the real universe is always one step beyond logic. ~ Dune by Frank Herbert