Calling all fans of Agatha Christie's Miss Marple!  Check out today's Gold Box deal on BBC's DVD collections.  Not a mystery fan?  Then you might be interested All Creatures Great & Small based on the book by James Herriot.
There are nonliterary titles included in the sale too.  I'm eyeing the Red Dwarf  collection and Fawlty Towers is always fun to watch.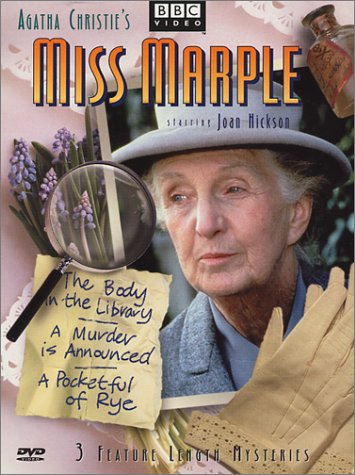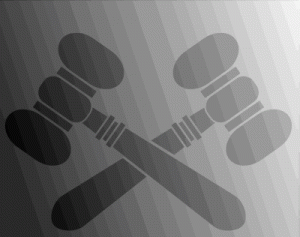 It's surprising how many quotes about the legal system end up in literature.
"Nothing is so unproductive as the law. It is expensive whether you win or lose." ~ The Money Master by Gilbert Parker
In one respect at least the Martians are a happy people; they have no lawyers. ~ A Princess of Mars by Edgar Rice Burroughs
But the Law is still, in certain inevitable cases, the pre-engaged servant of the long purse. ~ The Woman in White by Wilkie Collins
For, according to our old saying, the three learned professions live by roguery on the three parts of a man. The doctor mauls our bodies; the parson starves our souls, but the lawyer must be the adroitest knave, for he has to ensnare our minds. ~ Lorna Doone by R. D. Blackmore
You can hire logic, in the shape of a lawyer, to prove anything that you want to prove. ~ The Autocrat of the Breakfast Table by Oliver Wendell Holmes, Sr.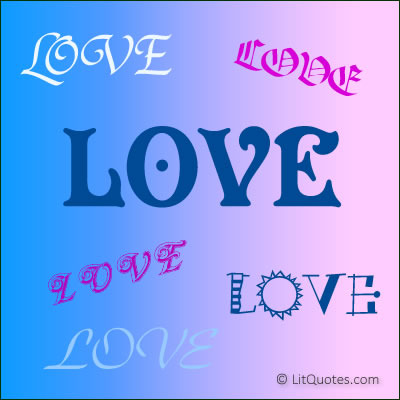 How is it that the poets have said so many fine things about our first love, so few about our later love? Are their first poems their best? Or are not those the best which come from their fuller thought, their larger experience, their deeper-rooted affections? ~ Adam Bede by George Eliot
These fellow-mortals, every one, must be accepted as they are: you can neither straighten their noses, nor brighten their wit, nor rectify their dispositions; and it is these people–amongst whom your life is passed–that it is needful you should tolerate, pity, and love: it is these more or less ugly, stupid, inconsistent people whose movements of goodness you should be able to admire–for whom you should cherish all possible hopes, all possible patience. ~ Adam Bede by George Eliot
Such young unfurrowed souls roll to meet each other like two velvet peaches that touch softly and are at rest; they mingle as easily as two brooklets that ask for nothing but to entwine themselves and ripple with ever-interlacing curves in the leafiest hiding-places. ~ Adam Bede by George Eliot
A difference of taste in jokes is a great strain on the affections. ~ Daniel Deronda by George Eliot
She and Stephen were in that stage of courtship which makes the most exquisite moment of youth, the freshest blossom-time of passion,–when each is sure of the other's love, but no formal declaration has been made, and all is mutual divination, exalting the most trivial word, the lightest gesture, into thrills delicate and delicious as wafted jasmine scent. ~ The Mill on the Floss by George Eliot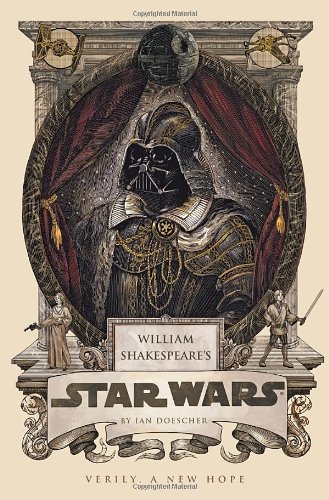 I was reading the newspaper yesterday and this book was mentioned.  William Shakespeare's Star Wars.
Who knew?
Return once more to a galaxy far, far away with this sublime retelling of George Lucas's epic Star Wars in the style of the immortal Bard of Avon. The saga of a wise (Jedi) knight and an evil (Sith) lord, of a beautiful princess held captive and a young hero coming of age, Star Wars abounds with all the valor and villainy of Shakespeare's greatest plays. 'Tis a tale told by fretful droids, full of faithful Wookiees and fearstome Stormtroopers, signifying…pretty much everything.
"Friendship, I fancy, means one heart between two." ~ Diana of the Crossways by George Meredith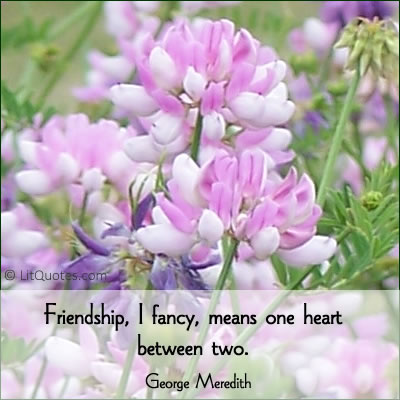 I've posted this on the LitQuotes Facebook page as well as the LitQuotes Google Plus page for easier sharing.  You also might enjoy other friendship quotes from literature.  Just click on the link to see the entire collection.
Let's hear it for our feathered friends!  Here are five quotes about birds from literature.
The sigh of all the seas breaking in measure round the isles soothed them; the night wrapped them; nothing broke their sleep, until, the birds beginning and the dawn weaving their thin voices in to its whiteness. ~ To the Lighthouse by Virginia Woolf
"There is many a young cockerel that will stand upon a dunghill and crow about his father, by way of making his own plumage to shine." ~ Cousin Phillis by Elizabeth Gaskell
Nothing in the world is quite as adorably lovely as a robin when he shows off-and they are nearly always doing it. ~ The Secret Garden by Frances Hodgson Burnett
"Do you know," Peter asked "why swallows build in the eaves of houses? It is to listen to the stories." ~ Peter Pan by James M. Barrie
All is going on as it was wont. The waves are hoarse with repetition of their mystery; the dust lies piled upon the shore; the sea-birds soar and hover; the winds and clouds go forth upon their trackless flight; the white arms beckon, in the moonlight, to the invisible country far away. ~ Dombey and Son by Charles Dickens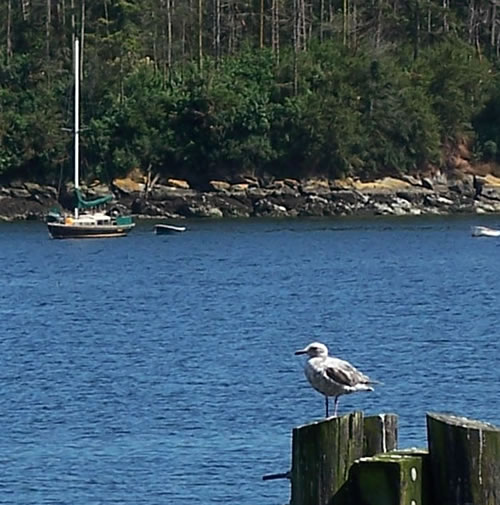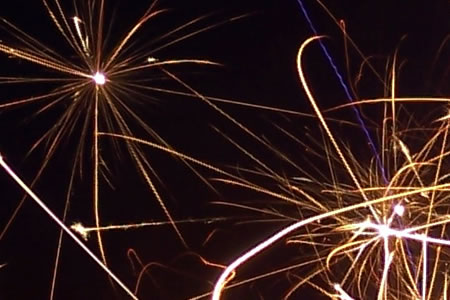 I hope you all have a fun and safe Fourth of July!!  To commemorate the day, here are five quotes about freedom.
Peril, loneliness, an uncertain future, are not oppressive evils, so long as the frame is healthy and the faculties are employed; so long, especially, as Liberty lends us her wings, and Hope guides us by her star. ~ Villette by Charlotte Bronte
She had not known the weight until she felt the freedom! ~ The Scarlet Letter by Nathaniel Hawthorne
"You know, there are two good things in life, freedom of thought and freedom of action." ~ Of Human Bondage by W. Somerset Maugham
"Liberty is worth paying for." ~ 20,000 Leagues Under the Sea by Jules Verne
"I am no bird; and no net ensnares me; I am a free human being with an independent will." ~ Jane Eyre by Charlotte Bronte
See Entire Collection of Freedom Quotes
I'm feeling a bit philosophical today after reading these two quotes from To the Lighthouse by Virginia Woolf
The very stone one kicks with one's boot will outlast Shakespeare.
and
What is the meaning of life? That was all–a simple question; one that tended to close in on one with years. The great revelation had never come. The great revelation perhaps never did come. Instead there were little daily miracles, illuminations, matches struck unexpectedly in the dark.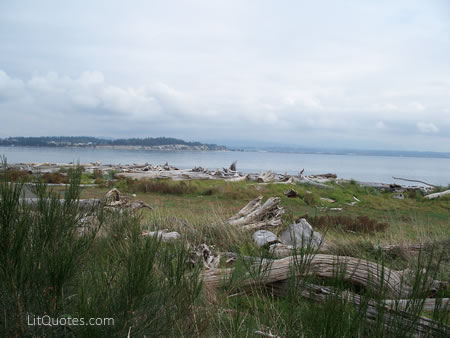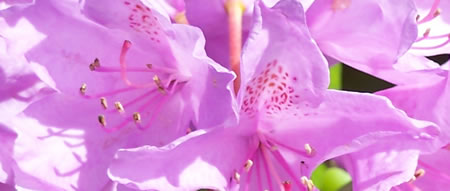 Today is the first day of summer.  Enjoy!  Here are five literary quotes about summer to help you savor the moment.
And so with the sunshine and the great bursts of leaves growing on the trees–just as things grow in fast movies–I had that familiar conviction that life was beginning over again with the summer. ~ The Great Gatsby by F. Scott Fitzgerald
Saturday morning was come, and all the summer world was bright and fresh, and brimming with life. There was a song in every heart; and if the heart was young the music issued at the lips. There was cheer in every face and a spring in every step. ~ The Adventures of Tom Sawyer by Mark Twain
Her love was entire as a child's, and though warm as summer it was fresh as spring. ~ Far From The Madding Crowd by Thomas Hardy
A tranquil summer sunset shone upon him as he approached the end of his walk, and passed through the meadows by the river side. He had that sense of peace, and of being lightened of a weight of care, which country quiet awakens in the breasts of dwellers in towns. ~ Little Dorrit by Charles Dickens
He has been eight years upon a project for extracting sunbeams out of cucumbers, which were to be put in phials hermetically sealed, and let out to warm the air in raw inclement summers. ~ Gulliver's Travels by Jonathan Swift
Check out the entire collection of summer quotes from literature.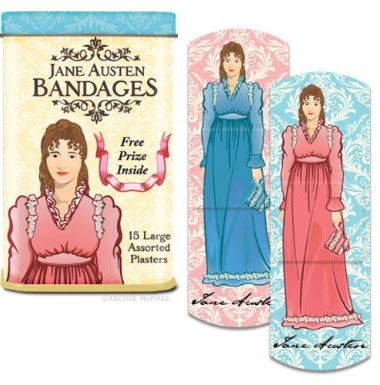 Yes, someone actually makes Jane Austen bandages
. They're for sale at Amazon.
Here's the product description:
What better to protect your wounds than an author synonymous with the romance of the landed gentry? Each of the fifteen 3″ x 1″ (7.6 cm x 2.5 cm) plasters, that's UK for bandages, comes in a 3-3/4″ (9.5 cm) tall metal tin and has one of 2 images of Jane Austen or one of 7 quotes from her best work. If the image of Jane Austen doesn't distract you from your pain, you also get a FREE temporary tattoo. Latex free adhesive.