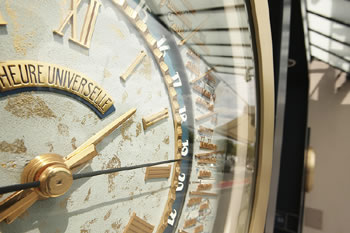 Did you remember to turn your clocks back this morning?   To mark our return to standard time, here are five quotes about time from literature.
For the first time she was vaguely perceiving that life is everlasting movement. ~ Alice Adams by Booth Tarkington
Time will explain. ~ Persuasion by Jane Austen
Passion takes no count of time; peril marks no hours or minutes; wrong makes its own calendar; and misery has solar systems peculiar to itself. ~ The True Story of Guenever by Elizabeth Stuart Phelps
"My advice is, never do tomorrow what you can do today. Procrastination is the thief of time." ~ David Copperfield by Charles Dickens
She had lived solely for the little things of life—the things that pass—forgetting the great things that go onward into eternity, bridging the gulf between the two lives and making of death a mere passing from one dwelling to the other—from twilight to unclouded day. ~ Anne of the Island by Lucy Maud Montgomery
See the Entire Collection of Time Quotes from Literature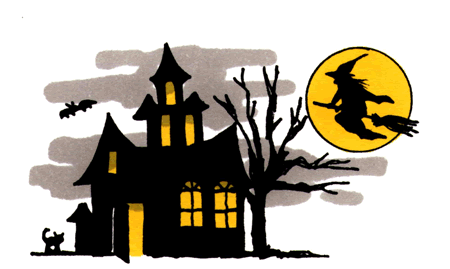 I hope you all have a fun and spooky Halloween.  Here are some of my favorite scary quotes in honour of the day . . . .
"Never walk near the bed; to a ghost your ankle is your most vulnerable part–once in bed, you're safe; he may lie around under the bed all night, but you're safe as daylight. If you still have doubts pull the blanket over your head." ~ This Side of Paradise by F. Scott Fitzgerald
All things pass. Only remain cosmic force and matter, ever in flux, ever acting and reacting and realizing the eternal types—the priest, the soldier, and the king. Out of the mouths of babes comes the wisdom of all the ages. Some will fight, some will rule, some will pray; and all the rest will toil and suffer sore while on their bleeding carcasses is reared again, and yet again, without end, the amazing beauty and surpassing wonder of the civilized state. ~ The Scarlet Plague by Jack London
'Tis now the very witching time of night,
When churchyards yawn, and hell itself breathes out
Contagion to this world. ~ Hamlet, Prince of Denmark by William Shakespeare
One disagreeable result of whispering is that it seems to evoke an atmosphere of silence, haunted by the ghosts of sound-strange cracks and tickings, the rustling of garments that have no substance in them, and the tread of dreadful feet that would leave no mark on the sea-sand or the winter snow. ~ Bleak House by Charles Dickens
It used to puzzle him that, after dark, someone would look in round the edge of the bedroom door, and withdraw again too rapidly for him to see the face. ~ The Other Wing by Algernon Blackwood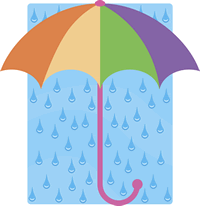 I woke up this morning to a forecast of rain.  It looks like it's going to rain through the whole weekend and the sun won't be out until Monday.  So in honor of the rainy weekend I'll probably be having, here are some quotes about rain from literature.
"Ah," said Dolly, with soothing gravity, "it's like the night and the morning, and the sleeping and the waking, and the rain and the harvest–one goes and the other comes, and we know nothing how nor where. We may strive and scrat and fend, but it's little we can do arter all–the big things come and go wi' no striving o' our'n–they do, that they do." ~ Silas Marner by George Eliot
All day the wind had screamed and the rain had beaten against the windows, so that even here in the heart of great, hand-made London we were forced to raise our minds for the instant from the routine of life and to recognise the presence of those great elemental forces which shriek at mankind through the bars of his civilisation, like untamed beasts in a cage. ~ The Five Orange Pips by Sir Arthur Conan Doyle
I wish I were not quite so lonely—and so poor. And yet I love both my loneliness and my poverty. The former makes me appreciate the companionship of the wind and rain, while the latter preserves my liver and prevents me wasting time in dancing attendance upon women. ~ The Listener by Algernon Blackwood
Love comforteth like sunshine after rain." ~ Venus and Adonis by William Shakespeare
The sky was dark and gloomy, the air was damp and raw, the streets were wet and sloppy. The smoke hung sluggishly above the chimney-tops as if it lacked the courage to rise, and the rain came slowly and doggedly down, as if it had not even the spirit to pour. ~ The Pickwick Papers by Charles Dickens
More Rain Quotes From Literature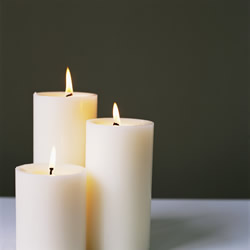 In the Destroyer's steps there spring up bright creations that defy his power, and his dark path becomes a way of light to Heaven. ~ The Old Curiosity Shop by Charles Dickens
************
"In this world you've just got to hope for the best and prepare for the worst and take whatever God sends." ~ Anne Of Avonlea by Lucy Maud Montgomery
************
There are dark shadows on the earth, but its lights are stronger in the contrast. ~ The Pickwick Papers by Charles Dickens
************
"Simple, generous goodness is the best capital to found the business of this life upon. It lasts when fame and money fail, and is the only riches we can take out of this world with us." ~ Little Men by Louisa May Alcott
************
"The world is a wheel, and it will all come round right." ~ Endymion by Benjamin Disraeli
************
"To endure is greater than to dare; to tire out hostile fortune; to be daunted by no difficulty; to keep heart when all have lost it; to go through intrigue spotless; and to forgo even ambition when the end is gained–who can say this is not greatness." ~ The Virginians by William Makepeace Thackeray
************
Men who look on nature, and their fellow-men, and cry that all is dark and gloomy, are in the right; but the sombre colours are reflections from their own jaundiced eyes and hearts. The real hues are delicate, and need a clearer vision. ~ Oliver Twist by Charles Dickens
************
Heaven knows we need never be ashamed of our tears, for they are rain upon the blinding dust of earth, overlying our hard hearts. ~ Great Expectations by Charles Dickens
************
"Love has no age, no limit; and no death." ~ The Forsyte Saga by John Galsworthy
************
Even on this small stage we have our two sides, and something might be done by throwing all one's weight on the scale of breadth, tolerance, charity, temperance, peace, and kindliness to man and beast. We can't all strike very big blows, and even the little ones count for something. ~ The Stark Munro Letters by Sir Arthur Conan Doyle
************
I believe that this life is not all; neither the beginning nor the end. I believe while I tremble; I trust while I weep. ~ Villette by Charlotte Bronte
************
"I have read in your face, as plain as if it was a book, that but for some trouble and sorrow we should never know half the good there is about us." ~ The Haunted Man by Charles Dickens
************
Inspirational Quotes from Literature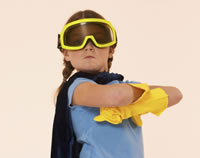 Whether it's the reality of Monday morning or something more serious, we all need a bit of courage now and again.   These quotes from literature might help.
"Come when they may, they shall not find us skulking and hiding, as if we feared to take our portion of the light of day, and left it all to them." ~ Barnaby Rudge by Charles Dickens
"You have plenty of courage, I am sure," answered Oz. "All you need is confidence in yourself. There is no living thing that is not afraid when it faces danger. The true courage is in facing danger when you are afraid, and that kind of courage you have in plenty." ~ The Wonderful Wizard of Oz by L. Frank Baum
"Cowards die many times before their deaths; the valiant never taste of death but once." ~ Julius Caesar by William Shakespeare
"I think that you know me well enough, Watson, to understand that I am by no means a nervous man. At the same time, it is stupidity rather than courage to refuse to recognize danger when it is close upon you." ~ The Final Problem by Sir Arthur Conan Doyle
By this, he seemed to mean, not only that the most reliable and useful courage was that which arises from the fair estimation of the encountered peril, but that an utterly fearless man is a far more dangerous comrade than a coward. ~ Moby Dick by Herman Melville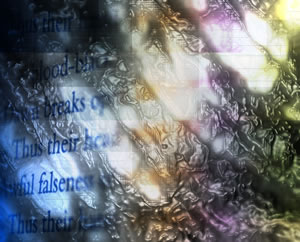 Is this the real me?  Is that the real you?  Who knows?  Maybe these four quotes from literature about reality will help us sort it out.
Affery, like greater people, had always been right in her facts, and always wrong in the theories she deduced from them. ~ Little Dorrit by Charles Dickens
Words, as is well known, are the great foes of reality. ~ Under Western Eyes by Joseph Conrad
Sometimes people carry to such perfection the mask they have assumed that in due course they actually become the person they seem. ~ The Moon and Sixpence by W. Somerset Maugham
All other swindlers upon earth are nothing to the self-swindlers, and with such pretences did I cheat myself. Surely a curious thing. That I should innocently take a bad half-crown of somebody else's manufacture, is reasonable enough; but that I should knowingly reckon the spurious coin of my own make, as good money!  ~ Great Expectations by Charles Dickens
Reality Quotes from Literature Colletion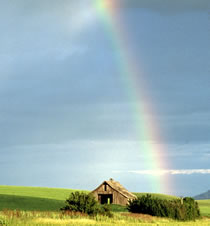 Let's start the week out right with five love quotes from literature.
Love, it is said, is blind, but love is not blind. It is an extra eye, which shows us what is most worthy of regard. To see the best is to see most clearly, and it is the lover's privilege. ~ The Little Minister by James M. Barrie
As the gambler said of his dice, to love and win is the best thing, to love and lose is the next best. ~ The History of Pendennis by William Makepeace Thackeray
She had found her heart at last. Never having known its worth till now, she had never known the worth of his. ~ Barnaby Rudge by Charles Dickens
That which is loved may pass, but love hath no end. ~ Parables Of A Province by Gilbert Parker
"I don't want sunbursts and marble halls. I just want you." ~ Anne of the Island by Lucy Maud Montgomery
See the entire collection of Love Quotes from Literature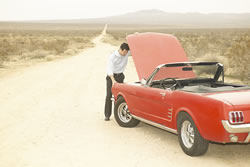 I hope that your weekend is off to a good start!  No flat tires, arguments or bounced checks.  Just in case though, here are five quotes about trouble that may help you take it all in stride.
"Most of the trouble in life comes from misunderstanding, I think," said Anne. ~ Anne of the Island by Lucy Maud Montgomery
"Would the world ever have been made if its maker had been afraid of making trouble? Making life means making trouble." ~ Pygmalion by George Bernard Shaw
"Half the trouble in life is caused by pretending there isn't any." ~ The House of Mirth by Edith Wharton
"I have read in your face, as plain as if it was a book, that but for some trouble and sorrow we should never know half the good there is about us." ~ The Haunted Man by Charles Dickens
"Oh, friend John, it is a strange world, a sad world, a world full of miseries, and woes, and troubles. And yet when King Laugh come, he make them all dance to the tune he play." ~ Dracula by Bram Stoker
Happy Friday!  I hope your weekend will prove to be nice and sunny.  If not, hopefully spring will be coming your way soon!
The Sun himself is weak when he first rises, and gathers strength and courage as the day gets on. ~  The Old Curiosity Shop by Charles Dickens
"I don't want sunbursts and marble halls. I just want you." ~  Anne of the Island by Lucy Maud Montgomery
The whole earth was brimming sunshine that morning. She tripped along, the clear sky pouring liquid blue into her soul. ~  Sister Carrie by Theodore Dreiser
"Love comforteth like sunshine after rain." ~ Venus and Adonis by William Shakespeare
"The sun does not shine upon this fair earth to meet frowning eyes, depend upon it." ~ Nicholas Nickleby by Charles Dickens
See all our Literary Sun Quotes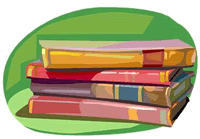 Morning made a considerable difference in my general prospect of Life, and brightened it so much that it scarcely seemed the same. ~  Great Expectations by Charles Dickens
"Self-love, my liege, is not so vile a sin, As self-neglecting." ~  Henry V by William Shakespeare
"Would the world ever have been made if its maker had been afraid of making trouble? Making life means making trouble." ~ Pygmalion by George Bernard Shaw
The mind is its own place, and in it self
Can make a Heaven of Hell, a Hell of Heaven. ~ Paradise Lost by John Milton
"Next to trying and winning, the best thing is trying and failing." ~ Anne of Green Gables by Lucy Maud Montgomery
The world is a looking-glass, and gives back to every man the reflection of his own face. Frown at it, and it will in turn look sourly upon you; laugh at it and with it, and it is a jolly kind companion; and so let all young persons take their choice. ~ Vanity Fair by William Makepeace Thackeray
Conventionality is not morality. Self-righteousness is not religion. To attack the first is not to assail the last. ~ Jane Eyre by Charlotte Bronte
"We learn from failure, not from success!" ~  Dracula by Bram Stoker
It is a fair, even-handed, noble adjustment of things, that while there is infection in disease and sorrow, there is nothing in the world so irresistibly contagious as laughter and good-humour. ~  A Christmas Carol by Charles Dickens
"This above all,–to thine own self be true; and it must follow, as the night the day, thou canst not then be false to any man." ~  Hamlet, Prince of Denmark by William Shakespeare