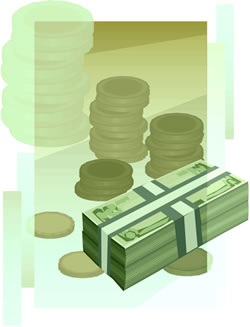 Here are ten quotes from literature about money.
"Simple, generous goodness is the best capital to found the business of this life upon. It lasts when fame and money fail, and is the only riches we can take out of this world with us." ~  Little Men by Louisa May Alcott
But the Law is still, in certain inevitable cases, the pre-engaged servant of the long purse. ~ The Woman in White by Wilkie Collins
"Life and money both behave like loose quicksilver in a nest of cracks. And when they're gone we can't tell where–or what the devil we did with 'em!" ~ The Magnificent Ambersons by Booth Tarkington
Put not your trust in money, but put your money in trust. ~  The Autocrat of the Breakfast Table by Oliver Wendell Holmes, Sr.
"Rich folks may ride on camels, but it an't so easy for 'em to see out of a needle's eye. That is my comfort, and I hope I knows it." ~  Martin Chuzzlewit by Charles Dickens
"Look at that sea, girls–all silver and shadow and vision of things not seen. We couldn't enjoy its loveliness any more if we had millions of dollars and ropes of diamonds." ~ Anne of Green Gables by Lucy Maud Montgomery
"Remuneration! O, that's the Latin word for three farthings." ~ Love's Labour's Lost by William Shakespeare
"Better spend an extra hundred or two on your son's education, than leave it him in your will." ~ The Mill on the Floss by George Eliot
"Money pads the edges of things." ~  Howards End by E. M. Forster
"Ah, nowadays we are all of us so hard up, that the only pleasant things to pay are compliments. They're the only things we can pay." ~ Lady Windermere's Fan by Oscar Wilde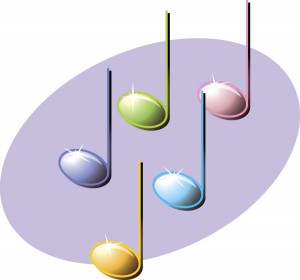 "I do hate singing before that sort of audience. It is like giving them your soul to look at, and you don't want them to see it. It seems indecent. To my mind, music is the most REVEALING thing in the world." ~  The Rosary by Florence L. Barclay
For his part, every beauty of art or nature made him thankful as well as happy, and that the pleasure to be had in listening to fine music, as in looking at the stars in the sky, or at a beautiful landscape or picture, was a benefit for which we might thank Heaven as sincerely as for any other worldly blessing. ~  Vanity Fair by William Makepeace Thackeray
At a single strain of music, the scent of a flower, or even one glimpse of a path of moonlight lying fair upon a Summer sea, the barriers crumble and fall. Through the long corridors the ghosts of the past walk unforbidden, hindered only by broken promises, dead hopes, and dream-dust. ~  Old Rose and Silver by Myrtle Reed
"Your voice and music are the same to me." ~  The Haunted Man by Charles Dickens
She made up her mind to tell them to play loud–there was a lot of music in a cornet, if the man would only put his soul into it. ~  The Forsyte Saga by John Galsworthy
"I think I should have no other mortal wants, if I could always have plenty of music. It seems to infuse strength into my limbs, and ideas into my brain. Life seems to go on without effort, when I am filled with music." ~  The Mill on the Floss by George Eliot
"And now, Doctor, we've done our work, so it's time we had some play. A sandwich and a cup of coffee, and then off to violin-land, where all is sweetness and delicacy and harmony, and there are no red-headed clients to vex us with their conundrums." ~  The Red-Headed League by Sir Arthur Conan Doyle
see all of the music quotes from literature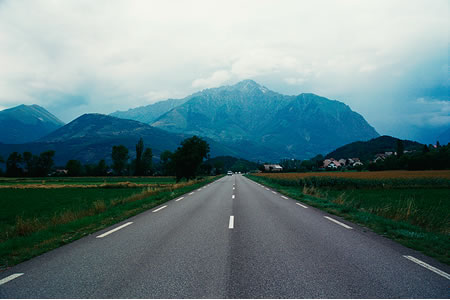 So much of life is about perspective isn't it?  You think you're having a bad day and then you narrowly avoid a car accident.  It turns out to be a very, very lucky day.
You're surprised to hear about a friend's divorce.  You always thought they were so happy. Nope.  That was just how it looked from the outside.
You look out the window and see a snowy, cold afternoon.  Your child looks out the window and sees their world transformed into a beautiful, white fantasy.
Perspective.  It's the difference between living your life and just getting through your life.
One never can tell from the sidewalk just what the view is to some one on the inside, looking out. ~  Knocking the Neighbors by George Ade
Come what may, I am bound to think that all things are ordered for the best; though when the good is a furlong off, and we with our beetle eyes can only see three inches, it takes some confidence in general principles to pull us through. ~  The Stark Munro Letters by Sir Arthur Conan Doyle
"When you consider things like the stars, our affairs don't seem to matter very much, do they?" ~  Night and Day by Virginia Woolf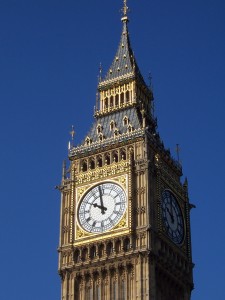 "I think that I may go so far as to say, Watson, that I have not lived wholly in vain," he remarked. "If my record were closed to-night I could still survey it with equanimity. The air of London is the sweeter for my presence." ~  The Final Problem by Sir Arthur Conan Doyle
There are houses whose souls have passed into the limbo of Time, leaving their bodies in the limbo of London. ~  The Forsyte Saga by John Galsworthy
"If you lived in London, where the whole system is one of false good-fellowship, and you may know a man for twenty years without finding out that he hates you like poison, you would soon have your eyes opened. There we do unkind things in a kind way: we say bitter things in a sweet voice: we always give our friends chloroform when we tear them to pieces." ~  You Never Can Tell by George Bernard Shaw
London was beginning to illuminate herself against the night. Electric lights sizzled and jagged in the main thoroughfares, gas-lamps in the side streets glimmered a canary gold or green. ~  Howards End by E. M. Forster
All day the wind had screamed and the rain had beaten against the windows, so that even here in the heart of great, hand-made London we were forced to raise our minds for the instant from the routine of life and to recognise the presence of those great elemental forces which shriek at mankind through the bars of his civilisation, like untamed beasts in a cage. ~  The Five Orange Pips by Sir Arthur Conan Doyle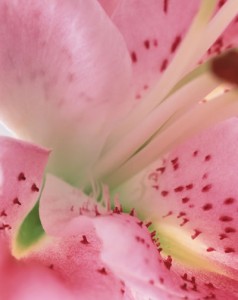 Here's my favorite love quote from the collection.  Happy Valentine's Day!
Love is no hot-house flower, but a wild plant, born of a wet night, born of an hour of sunshine; sprung from wild seed, blown along the road by a wild wind. A wild plant that, when it blooms by chance within the hedge of our gardens, we call a flower; and when it blooms outside we call a weed; but, flower or weed, whose scent and colour are always, wild! ~ The Forsyte Saga by John Galsworthy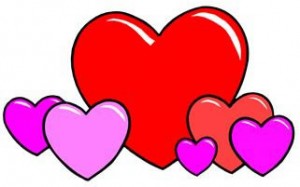 It can sometimes be hard to come up with just the right words.  If you're looking for some quotes to add to a Valentine's Day card or letter, you know just what I mean.   Not to worry.  These ten love  quotes from literature will help.
"Love comforteth like sunshine after rain." ~  Venus and Adonis by William Shakespeare
"Love knows not distance; it hath no continent; its eyes are for the stars." ~  Parables Of A Province by Gilbert Parker
The winds were warm about us, the whole earth seemed the wealthier for our love. ~  The Amber Gods by Harriet Prescott Spofford
Without, the sun shines bright and the birds are singing amid the ivy on the drooping beeches. Their choice is made, and they turn away hand-in-hand, with their backs to the darkness and their faces to the light. ~  The White Company by Sir Arthur Conan Doyle
"Love has no age, no limit; and no death." ~  The Forsyte Saga by John Galsworthy
"A heart well worth winning, and well won. A heart that, once won, goes through fire and water for the winner, and never changes, and is never daunted." ~  Our Mutual Friend by Charles Dickens
"If I loved you less, I might be able to talk about it more." ~  Emma by Jane Austen
"You are my heart, my life, my one and only thought." ~  The White Company by Sir Arthur Conan Doyle
Love is a flower that grows in any soil, works its sweet miracles undaunted by autumn frost or winter snow, blooming fair and fragrant all the year, and blessing those who give and those who receive. ~  Little Men by Louisa May Alcott
Did my heart love till now? forswear it, sight!
For I ne'er saw true beauty till this night.
Romeo and Juliet by William Shakespeare
See All of Our Love Quotes from Literature
The other day I noticed that the site has a lot of great quotes that deal with communication.  Here are a few of my favorites.
"Facts or opinions which are to pass through the hands of so many, to be misconceived by folly in one, and ignorance in another, can hardly have much truth left." ~  Persuasion by Jane Austen
The fool wonders, the wise man asks. ~ Count Alarcos: A Tragedy by Benjamin Disraeli
Mrs. Bittacy rustled ominously, holding her peace meanwhile. She feared long words she did not understand. Beelzebub lay hid among too many syllables. ~ The Man Whom the Trees Loved by Algernon Blackwood
Silence is of different kinds, and breathes different meanings. ~ Villette by Charlotte Bronte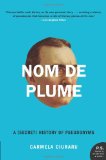 We all know that Samuel Clemens wrote under  the name of Mark Twain and that George Eliot was really Marian Evans.  But did you ever wonder about the back-story? In Nom de Plume: A (Secret) History of Pseudonyms Carmela Ciuraru examines this issue.  The book looks at the lives of of authors who used pen names.   In addition to Twain and Eliot, there are chapters on the Bronte sisters, Lewis Carroll, O. Henry, George Orwell and others.
Exploring the fascinating stories of more than a dozen authorial impostors across several centuries and cultures, Carmela Ciuraru plumbs the creative process and the darker, often crippling aspects of fame. Part detective story, part exposé, part literary history, Nom de Plume is an absorbing psychological meditation on identity and creativity.
Learn More – Nom de Plume: A (Secret) History of Pseudonyms
May 2013 bring you . . . .
They seemed to come suddenly upon happiness as if they had surprised a butterfly in the winter woods. ~  Ethan Frome by Edith Wharton
"Friendship, I fancy, means one heart between two." ~  Diana of the Crossways by George Meredith
Her love was entire as a child's, and though warm as summer it was fresh as spring. ~ Far From The Madding Crowd by Thomas Hardy
It is a fair, even-handed, noble adjustment of things, that while there is infection in disease and sorrow, there is nothing in the world so irresistibly contagious as laughter and good-humour. ~  A Christmas Carol by Charles Dickens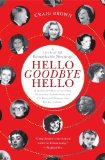 In Hello Goodbye Hello: A Circle of 101 Remarkable Meetings Craig Brown chronicles the encounters of famous people.  What makes the book so interesting, aside from the fact that it's all true, is the way the stories are linked.  In one section Person A will meet Person B.  In the next, Person B will have a chance encounter with Person C.
The book starts and ends with Adolf Hitler.  In between are people like Madonna, Nancy Reagan, Salvador Dali, Sigmund Freud and a slew of others.  I was happy to note that there are numerous writers included in the book.  Some of the authors included are Ernest Hemingway, James Joyce, Oscar Wilde, George  Bernard Shaw and H.G. Wells.
Hello Goodbye Hello is a daisy chain of 101 fascinating true encounters, a book that has been hailed by reviewers in London as "howlingly funny" (The Spectator), "original and a complete delight" (The Sunday Times), and "rich and hugely enjoyable" (The Guardian). Or, as the London Evening Standard put it, "the truth and nothing but the plain, bonkers, howling truth . . . It is partly a huge karmic parlour game, partly a dance to the music of chaos—and only the genius of Craig Brown could have produced it."