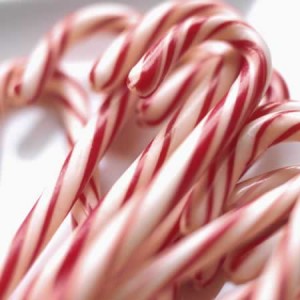 I'd like to take this opportunity to wish you and yours a happy holiday season!
Oh, a wonderful pudding! Bob Cratchit said, and calmly too, that he regarded it as the greatest success achieved by Mrs. Cratchit since their marriage. Mrs. Cratchit said that now the weight was off her mind, she would confess she had had her doubts about the quantity of flour. Everybody had something to say about it, but nobody said or thought it was at all a small pudding for a large family. It would have been flat heresy to do so. Any Cratchit would have blushed to hint at such a thing. ~ 
A Christmas Carol
 by 
Charles Dickens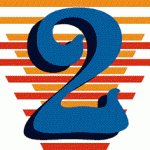 Yesterday I added a new quote topic.  It's called two things as each of the quotes as the  phrase "two things."   You can see all of the two things quotes here.
In the meantime here are some of my favorites:
There are two things that will be believed of any man whatsoever, and one of them is that he has taken to drink. ~  Penrod by Booth Tarkington
"My good fellow," retorted Mr. Boffin, "you have my word; and how you can have that, without my honour too, I don't know. I've sorted a lot of dust in my time, but I never knew the two things go into separate heaps." ~  Our Mutual Friend by Charles Dickens
It is decreed by a merciful Nature that the human brain cannot think of two things simultaneously. ~  The Lost World by Sir Arthur Conan Doyle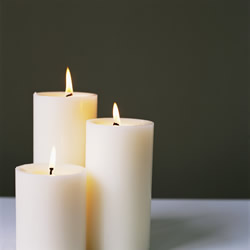 My thoughts and prayers are with the people of Newtown, Connecticut right now.  Words like tragic and horrifying seem inadequate.    Anyway, I thought we could all do with some hope right now.
I hope, or I could not live. ~  The Island of Doctor Moreau by H. G. Wells
From the death of each day's hope another hope sprung up to live to-morrow. ~  The Old Curiosity Shop by Charles Dickens
I believe that this life is not all; neither the beginning nor the end. I believe while I tremble; I trust while I weep. ~  Villette by Charlotte Bronte

Classic literature can be inspirational.  It can be poetic.  It can be educational.  Classic literature can also be really funny!  Check out these ten funny quotes from literature:
1 – "How dreadful!" cried Lord Henry. "I can stand brute force, but brute reason is quite unbearable. There is something unfair about its use. It is hitting below the intellect." ~  The Picture of Dorian Gray by Oscar Wilde
2 – "If you could see my legs when I take my boots off, you'd form some idea of what unrequited affection is."  ~  Dombey and Son by Charles Dickens
3 – Indeed, he would sometimes remark, when a man fell into his anecdotage, it was a sign for him to retire from the world. ~  Lothair by Benjamin Disraeli
4 – You cannot make a man by standing a sheep on its hind-legs. But by standing a flock of sheep in that position you can make a crowd of men. ~  Zuleika Dobson by Sir Max Beerbohm
5 – The bishop did not whistle: we believe that they lose the power of doing so on being consecrated. ~  The Warden by Anthony Trollope
6 – A story with a moral appended is like the bill of a mosquito. It bores you, and then injects a stinging drop to irritate your conscience. ~  Strictly Business by O. Henry
7  – From politics, it was an easy step to silence. ~  Northanger Abbey by Jane Austen
8 – Few things are harder to put up with than the annoyance of a good example. ~  The Tragedy of Pudd'nhead Wilson by Mark Twain
9 – It is not that I object to the work, mind you; I like work: it fascinates me. I can sit and look at it for hours. ~  Three Men in a Boat by Jerome K. Jerome
10 – I don't want to repeat my innocence. I want the pleasure of losing it again. ~  This Side of Paradise by F. Scott Fitzgerald
If you enjoyed these quotes check out our humorous quotes page or our random funny quote feature.
Yesterday I wrote about the practice of sticking love letters Casa di Giulietta (Juliet's House) in Verona.  I discovered that there was a movie made about the custom.  Here's the trailer . . .
Letters to Juliet DVD
Quotes from Romeo and Juliet by William Shakespeare
In Verona, Italy there's a house called Casa di Giulietta or Juliet's House.  While Romeo and Juliet are fictional characters, that hasn't stopped thousands of tourists from flocking to Juliet's house and attaching their love letters to Juliet's wall.  It's said that affixing a love letter to the wall will make the love everlasting.
It's very romantic and evidently very messy as the notes are often stuck to the wall using chewing gum.  The Verona city council has now banned the practice except for specially marked panels.  The fine for bypassing the special panels and attaching a note to the wall of Juliet's house is 500 euros.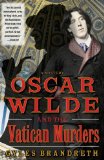 Gyles Brandreth writes a mystery series based on the fictional adventures of Oscar Wilde and Sir Arthur Conan Doyle.  Oscar Wilde and the Vatican Murders is the fifth book in the series.
Oscar Wilde and the Vatican Murders opens in 1892, as an exhausted Arthur Conan Doyle retires to a spa in Germany with a suitcase full of fan mail. But his rest cure does not go as planned. The first person he encounters is Oscar Wilde, and the two friends make a series of macabre discoveries among the letters—a finger; a lock of hair; and, finally, an entire severed hand.

The trail leads the intrepid duo to Rome, and to a case that involves miracles as well as murder. Pope Pius IX has just died—these are uncertain times in the Eternal City. To uncover the mystery and discover why the creator of Sherlock Holmes has been summoned in this way, Wilde and Conan Doyle must penetrate the innermost circle of the Catholic Church and expose the deadly secrets of the six men closest to the pope.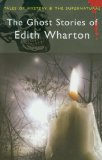 Did you know that Edit Wharton wrote ghost stories?  I certainly didn't. I was pleasantly surprised to learn about Ghost Stories of Edith Wharton.
Here's what Amazon says about the book:
 Amongst the many supernatural treats within these pages you will encounter a married farmer bewitched by a dead girl; a ghostly bell which saves a woman's reputation; the weird spectral eyes which terrorise the midnight hours of an elderly aesthete; the haunted man who receives letters from his dead wife; and the frightening power of a doppelganger which foreshadows a terrible tragedy.
In honor of Halloween I put together this list of five classic novels that have been rewritten with a different twist.  What happens when classic literature crosses with the horror genre?  You get titles like . . . .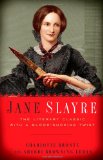 Jane Slayre, our plucky demon-slaying heroine, is a courageous orphan who spurns the detestable vampyre kin who raised her, sets out on the advice of her ghostly uncle to hone her skills as the fearless slayer she's meant to be. When she takes a job as a governess at a country estate, she falls head-over-heels for her new master, Mr. Rochester, only to discover he's hiding a violent werewolf in the attic–in the form of his first wife. Vampyres, zombies, and werewolves transform Charlotte Bronte's unforgettable masterpiece into an eerie paranormal adventure that will delight and terrify.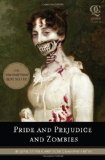 "It is a truth universally acknowledged that a zombie in possession of brains must be in want of more brains."
So begins Pride and Prejudice and Zombies, an expanded edition of the beloved Jane Austen novel featuring all-new scenes of bone-crunching zombie mayhem. As our story opens, a mysterious plague has fallen upon the quiet English village of Meryton—and the dead are returning to life! Feisty heroine Elizabeth Bennet is determined to wipe out the zombie menace, but she's soon distracted by the arrival of the haughty and arrogant Mr. Darcy. What ensues is a delightful comedy of manners with plenty of civilized sparring between the two young lovers—and even more violent sparring on the blood-soaked battlefield.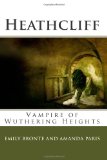 Heathcliff: Vampire of Wuthering Heights starts with a mysterious letter.  Lockwood, a law clerk in London and amateur vampire stalker, must investigate, no matter the peril to himself. Traveling into the misty moors of Yorkshire, Lockwood finds the strange owner of Wuthering Heights, Heathcliff, and becomes trapped in the evil enveloping all of Yorkshire. Driven nearly to madness by his unrequited love for Catherine Earnshaw, Heathcliff roams the moors and is transformed into one of the undead, a vampire. But when he returns to claim his beloved, he finds that she too is forever changed and cannot become one of the undead.  Heathcliff begins a cycle of madness that might satisfy his blood lust, but never his heart's desire. Now he reveals the history of carnage and revenge to his most unwilling listener and next victim…
Heaven knows, we need never be ashamed of our wolfish cravings. . . .
In Grave Expectations bristly, sensitive, and meat-hungry Pip is a robust young whelp, an orphan born under a full moon. Between hunting escaped convicts alongside zombified soldiers, trying not to become one of the hunted himself, and hiding his hairy hands from the supernaturally beautiful and haughty Estella, whose devilish moods keep him chomping at the bit, Pip is sure he will die penniless or a convict like the rest of his commonly uncommon kind.  But then a mysterious benefactor sends him to London for the finest werewolf education money can buy.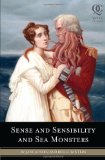 Sense and Sensibility and Sea Monsters expands the original text of the beloved Jane Austen novel with all-new scenes of giant lobsters, rampaging octopi, two-headed sea serpents, and other biological monstrosities. As our story opens, the Dashwood sisters are evicted from their childhood home and sent to live on a mysterious island full of savage creatures and dark secrets. While sensible Elinor falls in love with Edward Ferrars, her romantic sister Marianne is courted by both the handsome Willoughby and the hideous man-monster Colonel Brandon. Can the Dashwood sisters triumph over meddlesome matriarchs and unscrupulous rogues to find true love? Or will they fall prey to the tentacles that are forever snapping at their heels? This masterful portrait of Regency England blends Jane Austen's biting social commentary with ultraviolent depictions of sea monsters biting. It's survival of the fittest—and only the swiftest swimmers will find true love!
AbeBooks just made another fun video filled with little-known facts about a famous author. The subject of this video is the ever-popular Jane Austen.