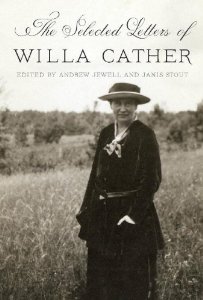 The Selected Letters of Willa Cather will be released on April 16th.   Although if it would have been up to Cather, her letters would never be read by the public.
She forbade the publication of the letters in her will.  However the editors of the book state that while they're not following the letter of Cather's will, they are following its intent.  They state that Cather wanted people to focus more on her work than her personal life.  More than sixty five years after her passing, Cather's literary legacy is secure.
The 566 letters collected here, nearly 20 percent of the total, range from the funny (and mostly misspelled) reports of life in Red Cloud in the 1880s that Cather wrote as a teenager, through those from her college years at the University of Nebraska, her time as a journalist in Pittsburgh and New York, and during her growing eminence as a novelist. Postcards and letters describe her many travels around the United States and abroad, and they record her last years in the 1940s, when the loss of loved ones and the disasters of World War II brought her near to despair. Written to family and close friends and to such luminaries as Sarah Orne Jewett, Robert Frost, Yehudi Menuhin, Sinclair Lewis, and the president of Czechoslovakia, Thomas Masaryk, they reveal her in her daily life as a woman and writer passionately interested in people, literature, and the arts in general.
Order the The Selected Letters of Willa Cather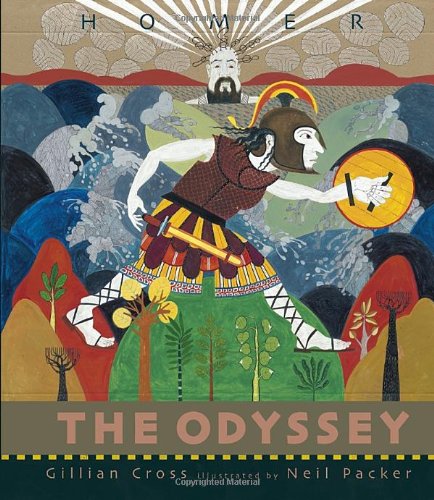 This morning NPR had an interesting story, Put Down Your E-Reader: This Book Is Better in Print.  Click on the link to read or listen to the whole story.  Here's an excerpt:
Gillian Cross' new retelling of Homer's The Odyssey is aimed at kids 8 and up, and like many children's books, it's brightly colored and beautifully illustrated. But the artwork in this book — illustrated by Neil Packer — seems sophisticated for a kids' book. These are not your standard depictions of gods and goddesses with chiseled features in flowing gowns. The images are stylized, multi-layered, richly colored and a little edgy.
The article goes on to question if such a book would ever make a good eBook.  Are some books destined for print? What makes a book a good fit for an E-Reader?
You'll also want to be sure to check out the book in question. The illustrations for The Odyssey are truly beautiful.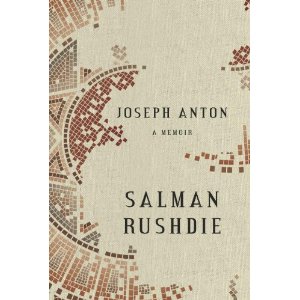 Yesterday NPR interviewed Salman Rushdie about his new memoir, Joseph Anton.   In the book Rushdie talks about the experience of living in hiding  after a fatwa was issued calling for the death of the author and anyone associated with the book's publication.
Where does the title come from?  In the interview Rushdie states:
"The police asked me to come up with a pseudonym, partly because I needed to rent properties and so on, and obviously couldn't do it in my own name," he says. "And I was asked to make it not an Indian name. And so, deprived of one nationality, I retreated into literature — which is, you could say, my other country — and chose this name from the first names of Conrad and Chekhov: Joseph Conrad, Anton Chekhov equals Joseph Anton."
The interview is fascinating.  Rushdie draws parallels between his situation and Alfred Hitchcock's film The Birds.  Not only that, he suggests  that his experience might have been a sort of foretelling of the 9/11 attacks.

More Information
On June 5th Ray Bradbury passed away.  He entertained us with work like Fahrenheit 451, The Martian Chronicles and The Illustrated Man.
Bradbury's grandson said, "His legacy lives on in his monumental body of books, film, television and theater, but more importantly, in the minds and hearts of anyone who read him, because to read him was to know him. He was the biggest kid I know."
Here's a documentary about Bradbury from 1963. I especially liked hearing about the early years of his writing. Thank heavens he stuck with writing!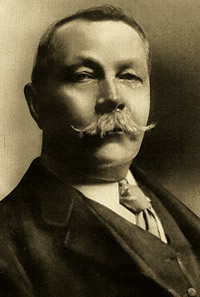 In 1912 there was an announcement that rocked the scientific world.  The remains of an early form of man had been found in the British village of Piltdown.  It was exciting because Piltdown Man was much different from his Cro-Magnon and Neanderthal cousins.  He had an enormous brain.  A large tool that looked kind of like a cricket bat was  found near the skull fragments.  Piltdown Man was certainly one of a kind.
It turns out that the reason Piltdown Man was so different is because the artifacts were forged.
In 1953 it was proven that the artifacts were actually the skull of a modern human and  the jawbone of an orangutan or chimpanzee.  Now only one mystery remains.  Who perpetrated the hoax?
It seems likely that Charles Dawson, the man who first found the remains, was in on the scheme.  Dawson, nicknamed the Wizard of  Sussex, was famous for his archeological finds.  However Dawson's discoveries have not stood the test of time.
Dr Miles Russell of Bournemouth University studied Dawson's collection.  In 2003 Russell declared that at least 38 specimens were fakes. He further stated that Dawson's  career was "built upon deceit, sleight of hand, fraud and deception, the ultimate gain being international recognition"
But did Dawson act alone?  Sir Arhtur Conan Doyle has always been suspected of assisting Dawson.  As a doctor Conan Doyle had the means to create the forged artifacts.  As a Spiritualist he may have also had the motive to take a jab at the scientific community.
In a few weeks British researchers are going to study the remains of Piltdown Man.  Their objective will be to find out everything they can about the artifacts and hopefully discover who took part in the fraud.
More Information: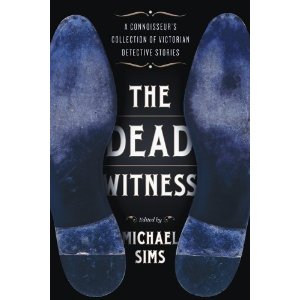 I heard about  The Dead Witness: A Connoisseur's Collection of Victorian Detective Stories on NPR this morning.  Of course Wilkie Collins and Sir Arthur Conan Doyle are represented in the collection.  However the book also has detective fiction from classic authors that aren't necessarily associated with the genre like Charles Dickens and Mark Twain.  Other stories in the collection are by authors that aren't as well known today such as Anna Katharine Green and C. L. Pirkis.
Here's what Amazon.com has to say:
From luminaries Mark Twain, Charles Dickens, Bret Harte, Wilkie Collins, and Arthur Conan Doyle to the forgotten author who helped inspire Edgar Allan Poe's "The Murders in the Rue Morgue" to a surprising range of talented female authors and detectives, The Dead Witness offers mystery surprises from every direction. The 1866 title story, by Australian writer Mary Fortune, is the first known detective story by a woman, a suspenseful clue-strewn manhunt in the Outback. Pioneer writers Anna Katharine Green and C. L. Pirkis take you from high society New York to bustling London, introducing colorful detectives such as Violet Strange and Loveday Brooke.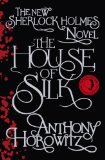 In January of  this year Anthony Horowitz made a surprising announcement at a meeting of the Sherlock Holmes Society.  The Conan Doyle Estate had authorized Horowitz to write a new Sherlock Holmes novel.    It was an absolutely unprecedented event.  The Estate had never before made such an arrangement.
The new Sherlock Holmes novel, The House of Silk, is now available and getting great reviews.
The Huffington Post ~ A book firmly rooted in the style of Doyle, faithful to the character as created and with just enough wiggle room to allow the author to say all the things he's been longing to say about the world of 221B Baker Street…THE HOUSE OF SILK will satisfy.
Publishers Weekly (starred review) ~ The hype surrounding what's being billed as the first pastiche ever officially approved by the Conan Doyle estate is amply justified … authentic. Horowitz gets everything right-the familiar narrative voice, brilliant deductions, a very active role for Watson, and a perplexing and disturbing series of puzzles to unravel-and the legion of fans of the originals will surely be begging for Horowitz to again dip into Watson's trove of untold tales.
If you have a Kindleand are a little unsure about the whole Conan Doyle replacement issue, then you can download a sample chapter and check it out before you commit to buying the book.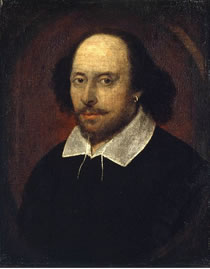 Yes, it's true.  Joss Whedon, the creator of Buffy the Vampire Slayer and Firefly is working on a version of Shakespeare's Much Ado About Nothing. Here's part of the the press release from the movie's website:
Santa Monica, CA (October 24th, 2011)

Bellwether Pictures proudly announces the completion of principal photography on MUCH ADO ABOUT NOTHING, a modern version of Shakespeare's classic comedy adapted and directed by Joss Whedon (Marvel's upcoming THE AVENGERS, "Dr. Horrible's Sing-Along Blog"). Filmed in just 12 days entirely on location in exotic Santa Monica, the film features a stellar cast of beloved (or soon to be beloved) actors – some of them veterans of Shakespearean theater, some completely new to the form. But all dedicated to the idea that this story bears retelling, that this dialogue is as fresh and intoxicating as any being written, and that the joy of working on a passion project surrounded by dear friends, admired colleagues and an atmosphere of unabashed rapture far outweighs their hilariously miniature paychecks.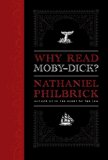 I adore Moby Dick by Herman Melville.  This site's quotation collection reflects that.  (Click here to see quotes from Moby Dick.)  However my appreciation for the novel is nothing compared to that of Nathaniel Philbrick's.
Philbrick's book Why Read Moby-Dick? helps us understand the time period of the book's creation as well as showing us how it relates to our lives today.
Amazon has this to say:
Philbrick skillfully navigates Melville's world and illuminates the book's humor and unforgettable characters-finding the thread that binds Ishmael and Ahab to our own time and, indeed, to all times. A perfect match between author and subject, Why Read Moby-Dick? gives us a renewed appreciation of both Melville and the proud seaman's town of Nantucket that Philbrick himself calls home. Like Alain de Botton's How Proust Can Change Your Life, this remarkable little book will start conversations, inspire arguments, and, best of all, bring a new wave of readers to a classic tale waiting to be discovered anew.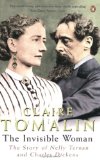 One of the first biographies I read about Charles Dickens was The Invisible Woman by Claire Tomalin.  The book focuses on Dickens' affair with the actress Ellen Ternan.
Charles Dickens and Nelly Ternan met in 1857; she was 18, a hard-working actress performing in his production of The Frozen Deep, and he was 45, the most lionized writer in England. Out of their meeting came a love affair that lasted thirteen years and destroyed Dickens's marriage while effacing Nelly Ternan from the public record.

In this remarkable work of biography and scholarly reconstruction, the acclaimed biographer of Mary Wollstonecraft, Thomas Hardy, Samuel Pepys and Jane Austen rescues Nelly from the shadows of history, not only returning the neglected actress to her rightful place, but also providing a compelling portrait of the great Victorian novelist himself. The result is a thrilling literary detective story and a deeply compassionate work that encompasses all those women who were exiled from the warm, well-lighted parlors of Victorian England.
You can learn more about Dickens' marriage and affair on our partner site, Charles Dickens Info.