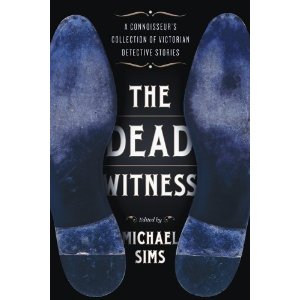 I heard about  The Dead Witness: A Connoisseur's Collection of Victorian Detective Stories on NPR this morning.  Of course Wilkie Collins and Sir Arthur Conan Doyle are represented in the collection.  However the book also has detective fiction from classic authors that aren't necessarily associated with the genre like Charles Dickens and Mark Twain.  Other stories in the collection are by authors that aren't as well known today such as Anna Katharine Green and C. L. Pirkis.
Here's what Amazon.com has to say:
From luminaries Mark Twain, Charles Dickens, Bret Harte, Wilkie Collins, and Arthur Conan Doyle to the forgotten author who helped inspire Edgar Allan Poe's "The Murders in the Rue Morgue" to a surprising range of talented female authors and detectives, The Dead Witness offers mystery surprises from every direction. The 1866 title story, by Australian writer Mary Fortune, is the first known detective story by a woman, a suspenseful clue-strewn manhunt in the Outback. Pioneer writers Anna Katharine Green and C. L. Pirkis take you from high society New York to bustling London, introducing colorful detectives such as Violet Strange and Loveday Brooke.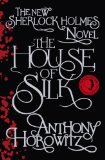 In January of  this year Anthony Horowitz made a surprising announcement at a meeting of the Sherlock Holmes Society.  The Conan Doyle Estate had authorized Horowitz to write a new Sherlock Holmes novel.    It was an absolutely unprecedented event.  The Estate had never before made such an arrangement.
The new Sherlock Holmes novel, The House of Silk, is now available and getting great reviews.
The Huffington Post ~ A book firmly rooted in the style of Doyle, faithful to the character as created and with just enough wiggle room to allow the author to say all the things he's been longing to say about the world of 221B Baker Street…THE HOUSE OF SILK will satisfy.
Publishers Weekly (starred review) ~ The hype surrounding what's being billed as the first pastiche ever officially approved by the Conan Doyle estate is amply justified … authentic. Horowitz gets everything right-the familiar narrative voice, brilliant deductions, a very active role for Watson, and a perplexing and disturbing series of puzzles to unravel-and the legion of fans of the originals will surely be begging for Horowitz to again dip into Watson's trove of untold tales.
If you have a Kindle and are a little unsure about the whole Conan Doyle replacement issue, then you can download a sample chapter and check it out before you commit to buying the book.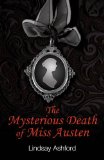 Jane Austen is famous for her  works of romantic fiction like Emma as well as Pride and Prejudice .  The beloved author was born on December 16, 1775 and died on July 18, 1817.
Over the years many people have wondered the cause of Jane Austen's death at the age of 41.  Was it Addison's disease?  Maybe Hodgkin's lymphoma?  Now Lindsay Ashford, a British crime novelist and journalist, puts forth a new theory in her book The Mysterious Death of Miss Austen.  Ashford speculates that Jane Austen died of arsenic poisoning. Evidently arsenic was a common ingredient in medicine during the time of Jane Austen.  Talk about the cure being worse than the disease!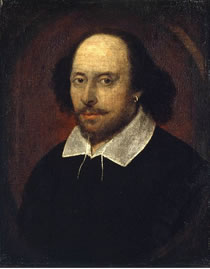 Yes, it's true.  Joss Whedon, the creator of Buffy the Vampire Slayer and Firefly is working on a version of Shakespeare's Much Ado About Nothing. Here's part of the the press release from the movie's website:
Santa Monica, CA (October 24th, 2011)

Bellwether Pictures proudly announces the completion of principal photography on MUCH ADO ABOUT NOTHING, a modern version of Shakespeare's classic comedy adapted and directed by Joss Whedon (Marvel's upcoming THE AVENGERS, "Dr. Horrible's Sing-Along Blog"). Filmed in just 12 days entirely on location in exotic Santa Monica, the film features a stellar cast of beloved (or soon to be beloved) actors – some of them veterans of Shakespearean theater, some completely new to the form. But all dedicated to the idea that this story bears retelling, that this dialogue is as fresh and intoxicating as any being written, and that the joy of working on a passion project surrounded by dear friends, admired colleagues and an atmosphere of unabashed rapture far outweighs their hilariously miniature paychecks.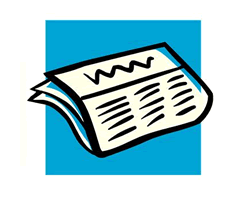 Amazon is featuring Steve Jobs as one of its  Best Books of the Month for November.  I really feel torn about that.  Steve Jobs was an inspiration and I want to read the book.  But it feels like it's a little too soon.  Maybe it's just me, but I need  a little more time before I read this one.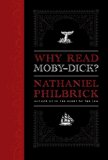 I adore Moby Dick by Herman Melville.  This site's quotation collection reflects that.  (Click here to see all 32 Moby Dick quotes.)  However my appreciation for the novel is nothing compared to that of Nathaniel Philbrick's.
Philbrick's book Why Read Moby-Dick? helps us understand the time period of the book's creation as well as showing us how it relates to our lives today.
Amazon has this to say:
Philbrick skillfully navigates Melville's world and illuminates the book's humor and unforgettable characters-finding the thread that binds Ishmael and Ahab to our own time and, indeed, to all times. A perfect match between author and subject, Why Read Moby-Dick? gives us a renewed appreciation of both Melville and the proud seaman's town of Nantucket that Philbrick himself calls home. Like Alain de Botton's How Proust Can Change Your Life, this remarkable little book will start conversations, inspire arguments, and, best of all, bring a new wave of readers to a classic tale waiting to be discovered anew.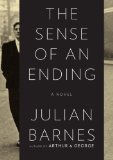 Julian Barnes was mentioned in a blog post just the other day.  That time it was for his novel Arthur & George about Sir Arthur Conan Doyle and George Edalji.
Here he is again.  This week Julian Barnes won the 2011 Man Booker for his short novel The Sense of an Ending. This was the fourth time that he's been nominated, but his first win. Congratulations!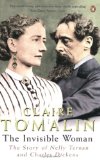 One of the first biographies I read about Charles Dickens was The Invisible Woman by Claire Tomalin.  The book focuses on Dickens' affair with the actress Ellen Ternan.  The book is now being made into a move directed by Ralph Fiennes.
You can learn more about Dickens' marriage and affair on our partner site, Charles Dickens Gad's Hill Place.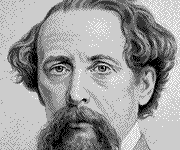 The BBC announced that they're creating a TV production of Dickens' The Mystery of Edwin Drood.  As you may know, Dickens died before he could finish the novel.  Gwyneth Hughes was tasked not only with writing a TV adaptation, but also with creating an ending for the unfinished tale.
I look forward to seeing Ms. Hughes' version of the ending.
More Information: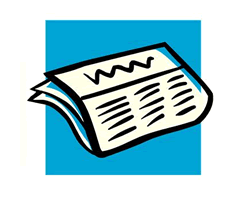 Labor Day is perfect for visiting Amazon.com and checking out their list of Best Books of the Month for September.
I was surprised to see Ken Jennings, of Jeopardy! fame, as a featured author.  He's written Maphead: Charting the Wide, Weird World of Geography Wonks. The product descriptions states, "Jennings takes readers on a world tour of geogeeks from the London Map Fair to the bowels of the Library of Congress, from the prepubescent geniuses at the National Geographic Bee to the computer programmers at Google Earth. Each chapter delves into a different aspect of map culture: highpointing, geocaching, road atlas rallying, even the "unreal estate" charted on the maps of fiction and fantasy. He also considers the ways in which cartography has shaped our history, suggesting that the impulse to make and read maps is as relevant today as it has ever been."