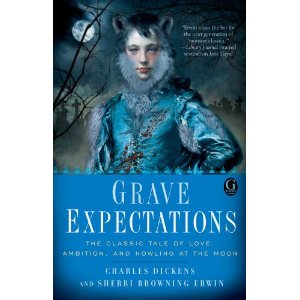 At the end of this month another horror rewrite of classic literature will hit the bookstores.  Grave Expectations by Sherri Browning Erwin and Charles Dickens will show us Pip and Estella as we've never seen them before.
Per Amazon's website, "Bristly, sensitive, and meat-hungry Pip is a robust young whelp, an orphan born under a full moon. Between hunting escaped convicts alongside zombified soldiers, trying not to become one of the hunted himself, and hiding his hairy hands from the supernaturally beautiful and haughty Estella, whose devilish moods keep him chomping at the bit, Pip is sure he will die penniless or a convict like the rest of his commonly uncommon kind."
Learn more about Charles Dickens: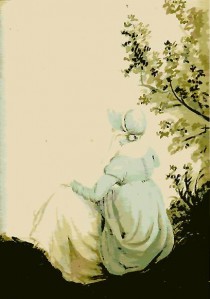 I had heard of Pride and Prejudice and Zombies before.  To be honest, I didn't really pay that much attention.  A rewrite of the Pride and Prejudice with Zombies?  I filed in my brain the same place as the ghost of Elvis and Big Foot.  Then I read the reviews.
Entertainment Weekly gave it an A-.  It made it to the top ten of the New York Times bestseller list.  The A.V. club states, "Grahame-Smith's amendments add some interest, pathos, and essential motivation to Austen's subplots."
This one could be worth a read.  In the meantime, if you want Zombie-free Jane Austen:
"Vanity and pride are different things, though the words are often used synonymously. A person may be proud without being vain. Pride relates more to our opinion of ourselves, vanity to what we would have others think of us." ~ Pride and Prejudice by Jane Austen