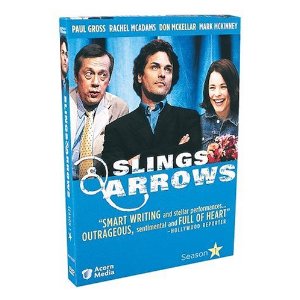 One evening I was looking through the TV comedies section of Netflix and I found this gem.  The first season of Slings & Arrows focuses on a production of Hamlet by a Shakespearean theater troupe.  There are artistic differences, personal issues, romantic problems, corporate drama and, last but not least, a ghost.
"To be, or not to be,–that is the question:–whether 'tis nobler in the mind to suffer the slings and arrows of outrageous fortune or to take arms against a sea of troubles, and by opposing end them?" ~ Hamlet by William Shakespeare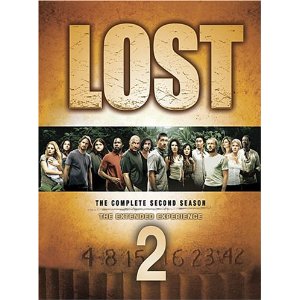 Lost – Season Two, just like all the other seasons,  is filled with so many literary allusions that it's hard to keep track.   In this season:
Ben makes his first appearance claiming to be Henry Gale.  The name is from Dorothy's uncle in the Wizard of Oz series by L. Frank Baum.   Interestingly enough the last name of Gale is not used in the most famous book in the series, The Wonderful Wizard of Oz.
In a major plot point, an orientation video (located on a shelf behind The Turn of the Screw by Henry James) reveals much about the hatch and the Dharma Initiative.
Desmond shows fine taste in literature by saying that Our Mutual Friend by Charles Dickens, my favorite Dickens novel, will be the last book that he ever reads.