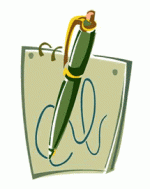 I just discovered Interesting Literature – a library of literary interestingness.  What a fun site!  Articles include items like  Five Reasons Everyone Should Know George Meredith and Ten Underrated Shakespeare Plays.   (By the way, LitQuotes features a George Meredith quotation collection.)
Here's a quote from the site's about page:
Welcome to Interesting Literature, an online library of all that is most interesting and captivating about literature. Here you'll find fun facts, interesting research into writers and their work, and blog posts which seek to capture the most fascinating facets of the literary world. So pull up a chair at this virtual library of literary wonder, and begin browsing!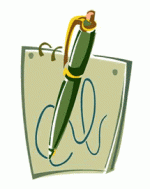 The Ernest Hemingway Birthplace and Museum, located in Illinois, is a must-visit location for Hemingway fans.  Hemingway spent the first six years of his life in the house.   Check the website for information about the museum and special events.  The September 29th event looks like fun.
Philip Greene, author of To Have and Have Another: A Hemingway Cocktail Companion, will present Hemingway's affection for and writing about the art of the well-made drink. The Chicago Tribune called his book "a refreshing take on Hemingway. "  The book explores the drinks in Hemingway's work, from the absinthe of For Whom the Bell Tolls to the Jack Rose of The Sun Also Rises.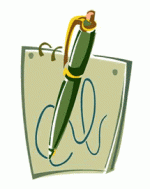 Here's a great idea, NPR has an online  book club for kids.  Check out NPR's Backseat Book Club to learn more and see the list of books.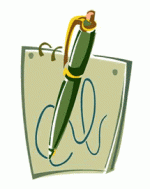 There's more to Lewis Carroll than Alice's Adventures in Wonderland.  Charles Lutwidge Dodgson, Carroll's real name, was a photographer and inventor.  He was also a mathematician and wrote books dealing with of geometry, matrix algebra and mathematical logic.
Is it any wonder that the Lewis Carroll Society of North America was formed?  The website provides a tremendous amount of information about the author.  As their website states:
Charles Lutwidge Dodgson, known by his pen name, Lewis Carroll, was a man of diverse interests — in mathematics, logic, photography, art, theater, religion, science, and of course literature. He was happiest in the company of children for whom he created puzzles, clever games, and charming letters. And of course, he also told them stories.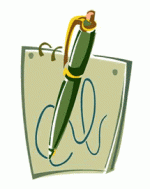 Recently I posted Ten Interesting Facts about Oscar Wilde.  One of the facts talked about his trip to the United States.  Imagine my surprise to find a whole website dedicated to the event.
Oscar Wilde in America has photos, Wilde's itinerary, newspaper clippings and, because it is Oscar Wilde after all,  there's a section of witty things that Wilde said during his trip.
In America the President reigns for four years, and Journalism governs for ever and ever. ~ Oscar Wilde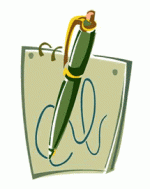 What do Charles Dickens, Algernon Blackwood, Sir Arthur Conan Doyle and W.B.Yeats all have in common? They were members of The Ghost Club.
The Ghost Club is the oldest organization in the world associated with research of psychic events and issues.   The group was founded in 1862 and exists today. Their website states:
Today the Ghost Club is a non-profit, social club run by an elected Council of volunteers and its purpose remains true to its roots; the Ghost Club offers open-minded, curious individuals the opportunity to debate, explore and investigate unexplained phenomena with like-minded people and record the results for posterity.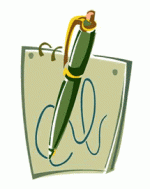 Are you a fan of F. Scott Fitzgerald?  Then check out the F. Scott Fitzgerald Society.  Their website proclaims, "Anyone interested in the works and life of F. Scott Fitzgerald is welcome."
The site has  resources, frequently asked questions and a great biography section.   The biography, written by Matthew J. Bruccoli, captures the euphoric highs and the heart-breaking lows of the life of Fitzgerald.  It ends with this paragraph:
F. Scott Fitzgerald died believing himself a failure. The obituaries were condescending, and he seemed destined for literary obscurity. The first phase of the Fitzgerald resurrection — "revival" does not properly describe the process — occurred between 1945 and 1950. By 1960 he had achieved a secure place among America's enduring writers. The Great Gatsby, a work that seriously examines the theme of aspiration in an American setting, defines the classic American novel.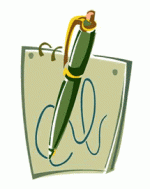 Fans of Little Women will be very interested in Louisa May Alcott's Orchard House.  Alcott wrote Little Women there and the home is also the setting for the classic novel.
I only wish that I lived closer so that I could attend some of their events.  The annual holiday program looks especially fun!
See quotes from Louisa May Alcott.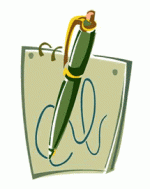 Moby Dick Big Read is an innovative website.  Every day the site features a chapter of Moby Dick read by a different celebrity.  The chapters are accompanied by images from the world of complementary art. Fun!! The site started releasing just this week so head on over today.
Did you know that SparkNotes has a series of YouTube videos?  I sure didn't.  Here's the video they made for Mary Shelly's Frankenstein.
While the video is interesting, it's a little dry.  However it does point out an inconsistency in the storyline and there's a brief discussion of themes.
But don't cheat yourself. Be sure to read the book.
The moon gazed on my midnight labours, while, with unrelaxed and breathless eagerness, I pursued nature to her hiding-places. ~ Frankenstein by Mary Shelley
Read more quotes from Frankenstein.