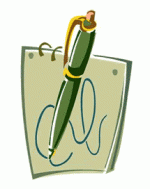 I just discovered Interesting Literature – a library of literary interestingness.  What a fun site!  Articles include items like  Five Reasons Everyone Should Know George Meredith and Ten Underrated Shakespeare Plays.   (By the way, LitQuotes features a George Meredith quotation collection.)
Here's a quote from the site's about page:
Welcome to Interesting Literature, an online library of all that is most interesting and captivating about literature. Here you'll find fun facts, interesting research into writers and their work, and blog posts which seek to capture the most fascinating facets of the literary world. So pull up a chair at this virtual library of literary wonder, and begin browsing!