Here's a funny quote about love.  As usual, I've posted this on the LitQuotes Facebook page as well as the LitQuotes Google Plus page for easier sharing.
"Kissing don't last: cookery do!" ~ The Ordeal of Richard Feverel by George Meredith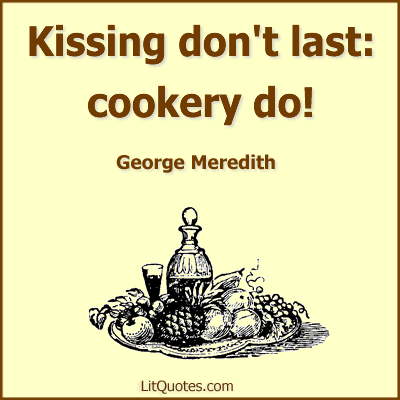 "We are plain quiet folk and have no use for adventures. Nasty disturbing uncomfortable things! Make you late for dinner!" ~ The Hobbit by J. R. R. Tolkien
"Adventurer" — he that goes out to meet whatever may come. Well, that is what we all do in the world one way or another. ~ Allan Quatermain by H. Rider Haggard
His love of danger, his intense appreciation of the drama of an adventure–all the more intense for being held tightly in–his consistent view that every peril in life is a form of sport, a fierce game betwixt you and Fate, with Death as a forfeit, made him a wonderful companion at such hours. ~ The Lost World by Sir Arthur Conan Doyle
It is in vain to say human beings ought to be satisfied with tranquillity: they must have action; and they will make it if they cannot find it. ~ Jane Eyre by Charlotte Bronte
By this, he seemed to mean, not only that the most reliable and useful courage was that which arises from the fair estimation of the encountered peril, but that an utterly fearless man is a far more dangerous comrade than a coward. ~ Moby Dick by Herman Melville
See More Adventure Quotes from Literature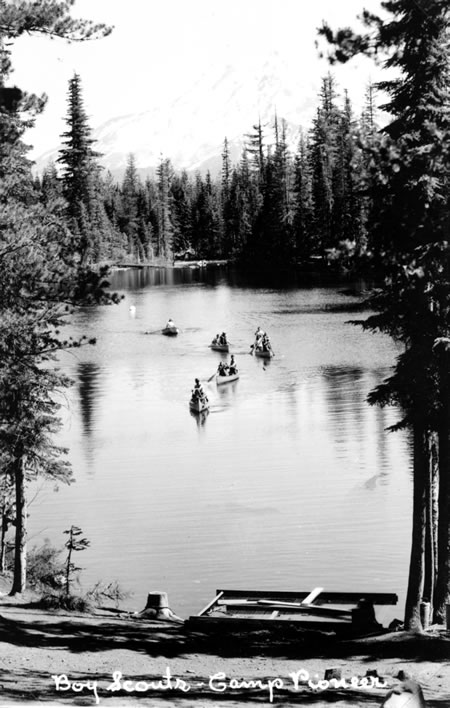 On March 14, 2015 the Immortality Quotes page was added to LitQuotes.   To be alerted to other changes to the site you can like the LitQuotes Facebook page, follow the  LitQuotes Twitter page or check back with our blog.
So is man's heart. The desire to perform a work which will endure, which will survive him, is the origin of his superiority over all other living creatures here below. It is this which has established his dominion, and this it is which justifies it, over all the world. ~ The Mysterious Island by Jules Verne
What is it that sometimes speaks in the soul so calmly, so clearly, that its earthly time is short? Is it the secret instinct of decaying nature, or the soul's impulsive throb, as immortality draws on? Be it what it may, it rested in the heart of Eva, a calm, sweet, prophetic certainty that Heaven was near; calm as the light of sunset, sweet as the bright stillness of autumn, there her little heart reposed, only troubled by sorrow for those who loved her so dearly. ~ Uncle Tom's Cabin by Harriet Beecher Stowe
You know nothing about Hope, that immortal, delicious maiden forever courted forever propitious, whom fools have called deceitful, as if it were Hope that carried the cup of disappointment, whereas it is her deadly enemy, Certainty, whom she only escapes by transformation. ~ Daniel Deronda by George Eliot
"Reputation, reputation, reputation! O, I have lost my reputation! I have lost the immortal part of myself, and what remains is bestial." ~ Othello by William Shakespeare
"So much has religion done for me; turning the original materials to the best account; pruning and training nature. But she could not eradicate nature: nor will it be eradicated 'till this mortal shall put on immortality." ~ Jane Eyre by Charlotte Bronte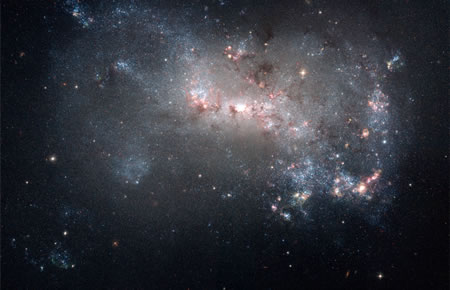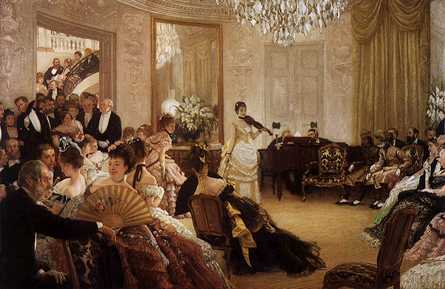 He lived alone, and, so to speak, outside of every social relation; and as he knew that in this world account must be taken of friction, and that friction retards, he never rubbed against anybody. ~ Around the World in 80 Days by Jules Verne
"This looks like one of those unwelcome social summonses which call upon a man either to be bored or to lie." ~ The Adventure of the Noble Bachelor by Sir Arthur Conan Doyle
There are moments when one has to choose between living one's own life, fully, entirely, completely – or dragging out some false, shallow, degrading existence that the world in its hypocrisy demands. ~ Lady Windermere's Fan by Oscar Wilde
"It saves trouble to be conventional, for you're not always explaining things." ~ Old Rose and Silver by Myrtle Reed
Few people can resist doing what is universally expected of them. This invisible pressure is more difficult to stand against than individual tyranny. ~ That Fortune by Charles Dudley Warner
See More Society Quotes from Literature

I added some new quotes to the site.  Here are some of my favorites from the new batch.  Remember that if you have a quote that you'd like to see added to the site, you can contribute a quote.
It was all very well for an Englishman like Mr. Fogg to make the tour of the world with a carpet-bag; a lady could not be expected to travel comfortably under such conditions. ~ Around the World in 80 Days by Jules Verne
"Better to put things at the worst at first," replied the engineer, "and reserve the best for a surprise." ~ The Mysterious Island by Jules Verne
A mind needs books as a sword needs a whetstone, if it is to keep its edge. ~ A Game of Thrones by George R. R. Martin
For those of you living on the East Coast of the United States it might be hard to believe, but spring really is on its way.  Really! Here are some quotes from literature to let you know what will soon be coming your way.
It was an ideal spring day, a light blue sky, flecked with little fleecy white clouds drifting across from west to east. The sun was shining very brightly, and yet there was an exhilarating nip in the air, which set an edge to a man's energy. ~ The Adventure of the Copper Beeches by Sir Arthur Conan Doyle
It was that period in the vernal quarter when we may suppose the Dryads to be waking for the season. The vegetable world begins to move and swell and the saps to rise, till in the completest silence of lone gardens and trackless plantations, where everything seems helpless and still after the bond and slavery of frost, there are bustlings, strainings, united thrusts, and pulls-all-together, in comparison with which the powerful tugs of cranes and pulleys in a noisy city are but pigmy efforts. ~ Far From The Madding Crowd by Thomas Hardy
For, as when the red-cheeked, dancing girls, April and May, trip home to the wintry, misanthropic woods; even the barest, ruggedest, most thunder-cloven old oak will at least send forth some few green sprouts, to welcome such glad-hearted visitants. ~ Moby Dick by Herman Melville
"That is one good thing about this world. . .there are always sure to be more springs." ~ Anne Of Avonlea by Lucy Maud Montgomery
The early mist had vanished and the fields lay like a silver shield under the sun. It was one of the days when the glitter of winter shines through a pale haze of spring. ~ Ethan Frome by Edith Wharton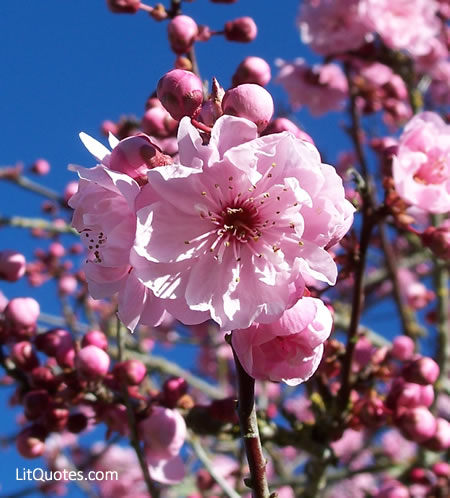 See More Literary Quotes About Spring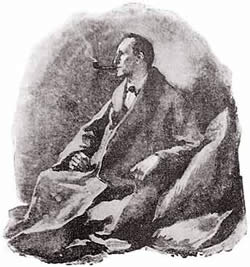 A new Sherlock Holmes novel will hit bookstores in September.  Art in the Blood is by Bonnie MacBird.  She teaches screenwriting at UCLA Extension.  MacBird is also a speaker on multiple subjects.  She's an expert on the topics of writing, creativity and of course, Sherlock Holmes.
pre-order Art in the Blood: A Sherlock Holmes Adventure
"Thoroughly entertaining … worthy of Doyle himself. … a superb, labyrinthine plot, snappy pacing and, most importantly, a deep respect for the classic characters." –Bryan Cogman, Co-Producer/Writer, HBO's Game of Thrones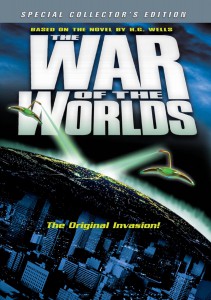 The War of the Worlds,  by H. G. Wells, was written between 1895 and 1897.   It was first serialized in 1897 and was published in hardcover the next year.
I wasn't aware of this but the 1953 version of War of the Worlds, based on the H. G. Wells book of the same name,  was re-released in 2005.   Gene Barry.  Ann Robinson.  Byron Haskin. All I need is some popcorn and I'm set!
Quotes from the book The War of the Worlds by H. G. Wells
I first posted this quote photo last year.  But it's perfect for Valentine's Day so here it is again.  As usual, I've posted this on the LitQuotes Facebook page as well as the LitQuotes Google Plus page for easier sharing.
"I see you everywhere, in the stars, in the river; to me you're everything that exists; the reality of everything." ~ Night and Day by Virginia Woolf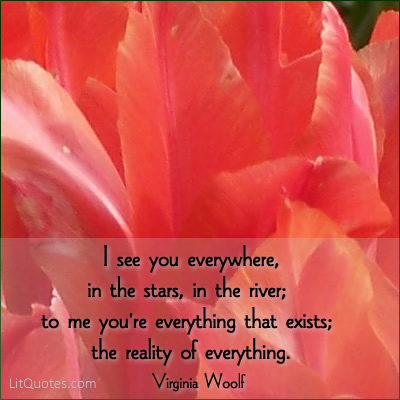 More Love Quotes From Literature
It's not always easy to find just the right words.   If you're trying to decide what to put inside a Valentine's Day card or letter, you know what I mean.   Not to worry.  These love  quotes from literature will help.
"Those who speak of love most promiscuously are the ones who've never felt it. They make some sort of feeble stew out of sympathy, compassion, contempt and general indifference, and they call it love. Once you've felt what it means to love as you and I know it–the total passion for the total height–you're incapable of anything less." ~ The Fountainhead by Ayn Rand

Doubt thou the stars are fire;
Doubt that the sun doth move;
Doubt truth to be a liar;
But never doubt I love. ~ Hamlet, Prince of Denmark by William Shakespeare

If you loved someone, you loved him, and when you had nothing else to give, you still gave him love. ~ Nineteen Eighty-Four by George Orwell

If all else perished, and he remained, I should still continue to be; and if all else remained, and he were annihilated, the universe would turn to a mighty stranger. ~ Wuthering Heights by Emily Bronte

It is best to love wisely, no doubt: but to love foolishly is better than not to be able to love at all. ~ The History of Pendennis by William Makepeace Thackeray

Love is a flower that grows in any soil, works its sweet miracles undaunted by autumn frost or winter snow, blooming fair and fragrant all the year, and blessing those who give and those who receive. ~ Little Men by Louisa May Alcott