Our thoughts on this day go to those affected by the Manchester bombing.
Heaven knows we need never be ashamed of our tears, for they are rain upon the blinding dust of earth, overlying our hard hearts. ~ Great Expectations by Charles Dickens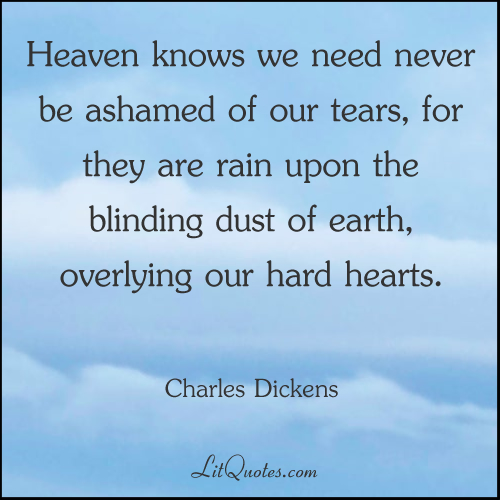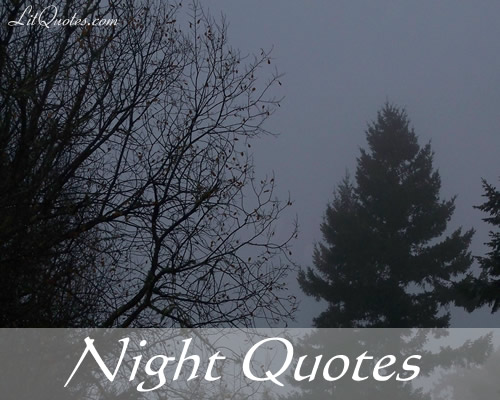 No man knows till he has suffered from the night how sweet and dear to his heart and eye the morning can be. ~ Dracula by Bram Stoker
"The owl, night's herald." ~ Venus and Adonis by William Shakespeare
They never pulled the curtains till it was too dark to see, nor shut the windows till it was too cold. Why shut out the day before it was over? The flowers were still bright; the birds chirped. You could see more in the evening often when nothing interrupted, when there was no fish to order, no telephone to answer. ~ Between the Acts by Virginia Woolf
The longest way must have its close,—the gloomiest night will wear on to a morning. ~ Uncle Tom's Cabin by Harriet Beecher Stowe
In the dead vast and middle of the night. ~ Hamlet, Prince of Denmark by William Shakespeare
At the enchanted metropolitan twilight I felt a haunting loneliness sometimes, and felt it in others–poor young clerks who loitered in front of windows waiting until it was time for a solitary restaurant dinner–young clerks in the dusk, wasting the most poignant moments of night and life. ~ The Great Gatsby by F. Scott Fitzgerald
The cool peace and dewy sweetness of the night filled me with a mood of hope: not hope on any definite point, but a general sense of encouragement and heart-ease. ~ Villette by Charlotte Bronte
Night, the mother of fear and mystery, was coming upon me. ~ The War of the Worlds by H. G. Wells
Once upon a midnight dreary, while I pondered, weak and weary,
Over many a quaint and curious volume of forgotten lore– ~ The Raven by Edgar Allan Poe
With a fierce action of her hand, as if she sprinkled hatred on the ground, and with it devoted those who were standing there to destruction, she looked up once at the black sky, and strode out into the wild night. ~ Dombey and Son by Charles Dickens
Leonard looked at her wondering, and had the sense of great things sweeping out of the shrouded night. But he could not receive them, because his heart was still full of little things. ~ Howards End by E. M. Forster
And when, on the still cold nights, he pointed his nose at a star and howled long and wolflike, it was his ancestors, dead and dust, pointing nose at star and howling down through the centuries and through him. ~ The Call of the Wild by Jack London
"Lead on!" said Scrooge. "Lead on! The night is waning fast, and it is precious time to me, I know. Lead on, Spirit!" ~ A Christmas Carol by Charles Dickens
"Good night, sweet prince, and flights of angels sing thee to thy rest!" ~ Hamlet, Prince of Denmark by William Shakespeare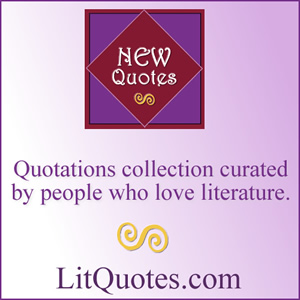 We added some new quotes to the site today.  All of the quotes list an author and a source. Why? This quotation collection is curated by people and NOT by a computer program.
Here are some quotes from the new additions.
It is never quite safe to think we have done with life. When we imagine we have finished our story fate has a trick of turning the page and showing us yet another chapter. ~ Rainbow Valley by Lucy Maud Montgomery
"Pull out from the depths those thoughts that you do not understand, and spread them out in the sunlight and know the meaning of them." ~ A Room With A View by E. M. Forster
"You will be required to do wrong no matter where you go. It is the basic condition of life, to be required to violate your own identity. At some time, every creature which lives must do so. It is the ultimate shadow, the defeat of creation; this is the curse at work, the curse that feeds on all life. Everywhere in the universe." ~ Do Androids Dream of Electric Sheep? by Philip K. Dick
When in doubt, head into the wind. ~ Gunman's Reckoning by Max Brand
"There is no such thing as Death, though there be a thing called Change." ~ She by H. Rider Haggard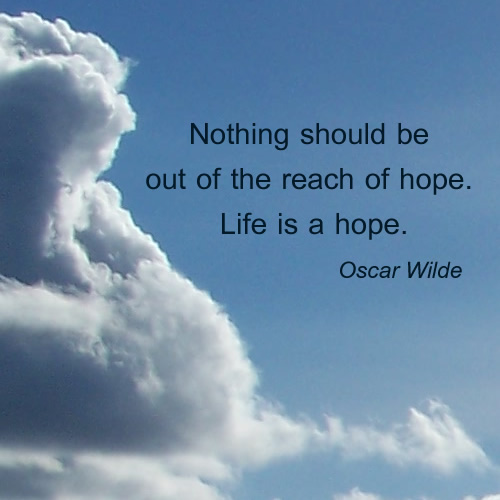 "Nothing should be out of the reach of hope. Life is a hope." ~ A Woman of No Importance by Oscar Wilde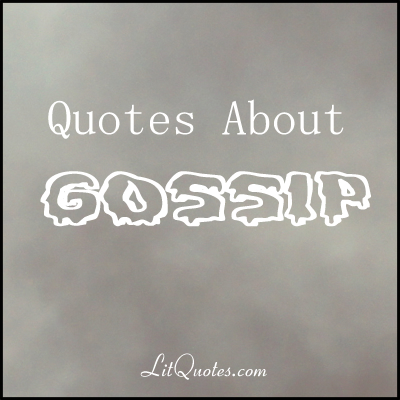 "My own business always bores me to death. I prefer other people's." ~ Lady Windermere's Fan by Oscar Wilde
"Gossip is never fatal, Georgie," he said, "until it is denied." ~ The Magnificent Ambersons by Booth Tarkington
Grace Stepney's mind was like a kind of moral fly-paper, to which the buzzing items of gossip were drawn by a fatal attraction, and where they hung fast in the toils of an inexorable memory. ~ The House of Mirth by Edith Wharton
There was a lady at Santarem–but my lips are sealed. It is the part of a gallant man to say nothing, though he may indicate that he could say a great deal. ~ The Crime of The Brigadier by Sir Arthur Conan Doyle
The talked-about is always the last to hear the talk. ~ Saint's Progress by John Galsworthy
There are two things that will be believed of any man whatsoever, and one of them is that he has taken to drink. ~ Penrod by Booth Tarkington
"There is only one thing in the world worse than being talked about, and that is not being talked about." ~ The Picture of Dorian Gray by Oscar Wilde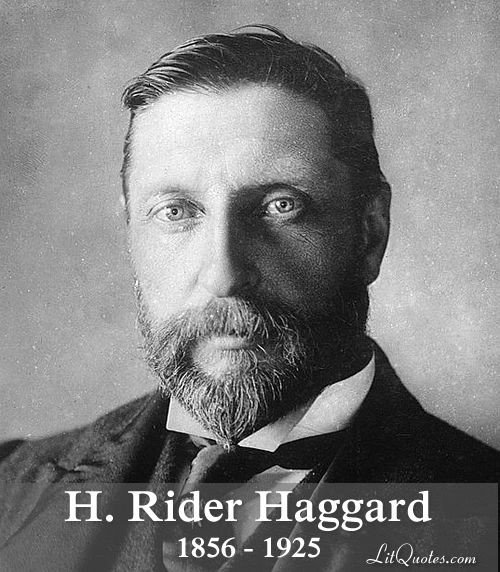 Sir Henry Rider Haggard, better known as H. Rider Haggard, was an English writer of adventure novels.  He was born in 1856 and died in 1925.
He was born at Bradenham, Norfolk.  In his youth Haggard traveled to South Africa to work in the British government.  Later he would draw upon his experiences and knowledge of Africa as a writer.  He married Marianna Louisa Margitson in 1880.  The couple had a son named Jack (who died of measles at age 10) and three daughters, Angela, Dorothy and Lilias.
King Solomon's Mines, one of his most famous books, was published in 1885 and introduced the character of Allan Quatermain.
Out of the dark we came, into the dark we go. Like a storm-driven bird at night we fly out of the Nowhere; for a moment our wings are seen in the light of the fire, and, lo! we are gone again into the Nowhere. ~ King Solomon's Mines by H. Rider Haggard
The Novels of H. Rider Haggard
Dawn
The Witch's Head
King Solomon's Mines
She
Allan Quatermain
Jess
A Tale of Three Lions
Maiwa's Revenge, or the War of the Little Hand
Colonel Quaritch, VC
Cleopatra
Beatrice
The World's Desire
Eric Brighteyes
Nada the Lily
An Heroic Effort
Montezuma's Daughter
The People of the Mist
Heart of the World
Joan Haste
The Wizard
Doctor Therne
Swallow: A Tale of the Great Trek
Lysbeth
Pearl Maiden
Stella Fregelius: A Tale of Three Destinies
The Brethren
Ayesha: The Return of She
The Way of the Spirit
Benita
Fair Margaret
The Ghost Kings
The Yellow God
The Lady of Blossholme
Morning Star
Queen Sheba's Ring
Red Eve
The Mahatma and the Hare
Marie
Child of Storm
The Wanderer's Necklace
The Holy Flower
The Ivory Child
Finished
Love Eternal
Moon of Israel
When the World Shook
The Ancient Allan
She and Allan
The Virgin of the Sun
Wisdom's Daughter
Heu-Heu
Queen of the Dawn
The Treasure of the Lake
Allan and the Ice-gods
Mary of Marion Isle
Belshazzar
Gossip is a sort of smoke that comes from the dirty tobacco-pipes of of those who diffuse it: it proves nothing but the bad taste of the smoker. ~ Daniel Deronda by George Eliot
"I say that the strongest principle of growth lies in human choice." ~ Daniel Deronda by George Eliot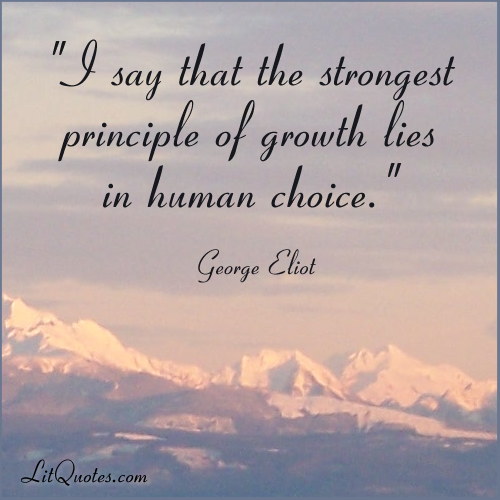 Motivational Quotes from Literature
With fake news running wild, how do we know what's true? Here's what William Shakespeare, Herman Melville, George R. R. Martin and others have to say.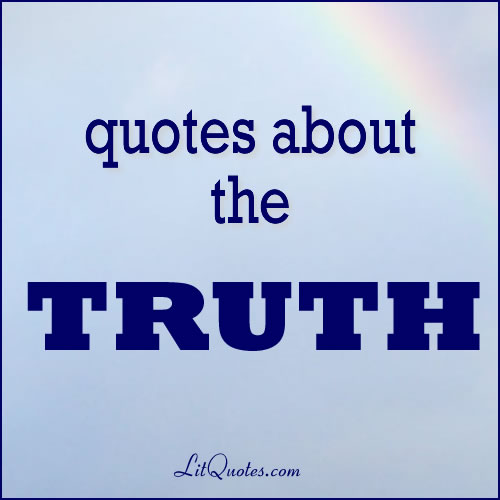 There was a great historian lost in Wolverstone. He had the right imagination that knows just how far it is safe to stray from the truth and just how far to colour it so as to change its shape for his own purposes. ~ Captain Blood by Rafael Sabatini
"Truth is like a thrashing-machine; tender sensibilities must keep out of the way." ~ The Confidence-Man by Herman Melville
You'll find truth in your looking glass, not on the tongues of men. ~ A Feast for Crows by George R. R. Martin
Being in a minority, even a minority of one, did not make you mad. There was truth and there was untruth, and if you clung to the truth even against the whole world, you were not mad. ~ Nineteen Eighty-Four by George Orwell
"It is an old maxim of mine that when you have excluded the impossible, whatever remains, however improbable, must be the truth." ~ The Adventure of the Beryl Coronet by Sir Arthur Conan Doyle
"Journalists say a thing that they know isn't true, in the hope that if they keep on saying it long enough it will be true." ~ The Title by Arnold Bennett
People often claim to hunger for truth, but seldom like the taste when it's served up. ~ A Clash of Kings by George R. R. Martin
"I make no manner of doubt that you threw a very diamond of truth at me, though you see it hit me so directly in the face that it wasn't exactly appreciated, at first." ~ Uncle Tom's Cabin by Harriet Beecher Stowe
Truth is tough. It will not break, like a bubble, at a touch; nay, you may kick it about all day, like a football, and it will be round and full at evening. ~ The Professor at the Breakfast Table by Oliver Wendell Holmes, Sr.
"For truth is truth to the end of reckoning." ~ Measure for Measure by William Shakespeare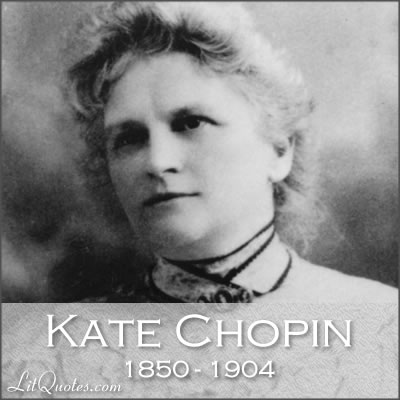 Kate Chopin's maiden name was O'Flaherty.  She was born on February 8, 1850 in St. Louis, Missouri.  In 1870 she married Oscar Chopin.  During the course of their marriage they  had six children.  The family initially lived in New Orleans.  Later they moved to Cloutierville.
Oscar Chopin died of malaria in 1882 and left Kate with a great deal of debt.  In 1884 Kate and her children moved back to St. Louis to live with Kate's mother.  Sadly, Kate's mother died the next year.
The death of her husband and mother in such a short span of time hit Kate hard.  A family friend suggested that she take up writing as a way to deal with her depression.  By the early 1890s Chopin's work was being published in magazines in newspapers.  Her best-known work, The Awakening, was published in 1899.
Kate Chopin died on August 22, 1904.
She was becoming herself and daily casting aside that fictitious self which we assume like a garment with which to appear before the world. ~ The Awakening by Kate Chopin