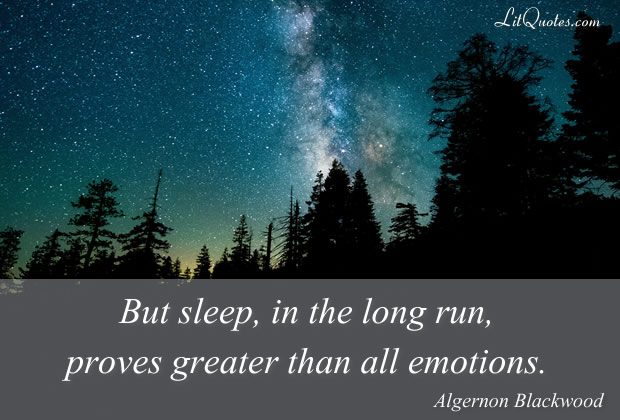 But sleep, in the long run, proves greater than all emotions. ~ The Wendigo by Algernon Blackwood
Photo by Casey Horner on Unsplash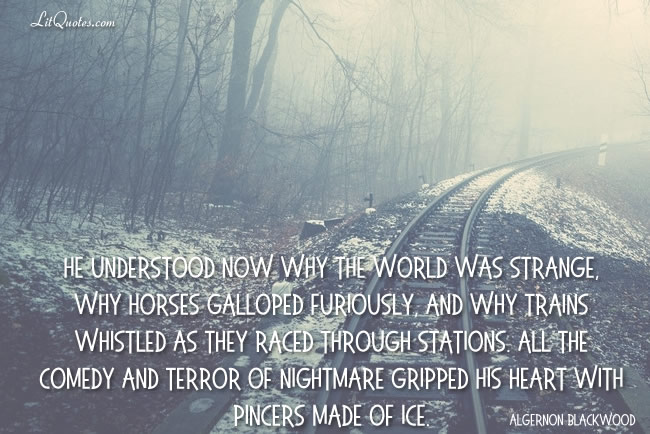 He understood now why the world was strange, why horses galloped furiously, and why trains whistled as they raced through stations. All the comedy and terror of nightmare gripped his heart with pincers made of ice. ~ The Other Wing by Algernon Blackwood
Photo by Andrea Boldizsar on Unsplash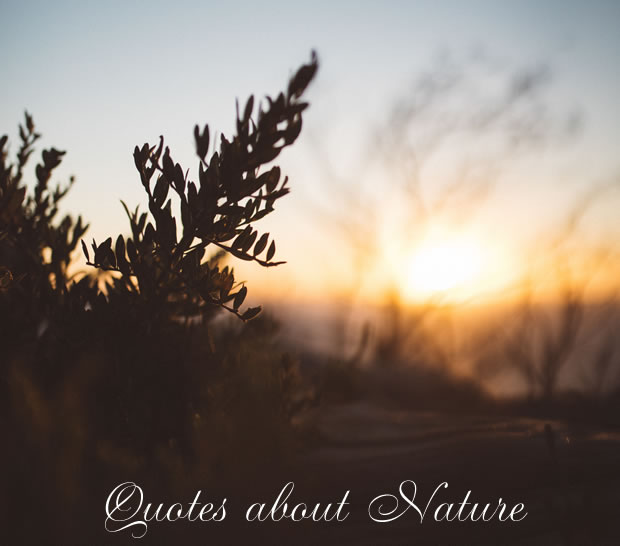 There are many literary quotes about nature.  Here are some of the best.
"There is no such thing as magic, though there is such a thing as a knowledge of the secrets of Nature." ~ She by H. Rider Haggard
"Bees do have a smell, you know, and if they don't they should, for their feet are dusted with spices from a million flowers." ~ Dandelion Wine by Ray Bradbury
If you need something to worship, then worship life — all life, every last crawling bit of it! We're all in this beauty together! ~ Dune Messiah by Frank Herbert
It was October, and the air was cool and sharp, woodsmoke and damp moss exquisitely mingled in it with the subtle odours of the pines. ~ Secret Worship by Algernon Blackwood
The western sky was clear and flushed with vivid crimson, towards which the prairie rolled away in varying tones of blue. ~ Blake's Burden by Harold Bindloss
Sunlight is the life-blood of Nature. Mother Earth looks at us with such dull, soulless eyes, when the sunlight has died away from out of her. It makes us sad to be with her then; she does not seem to know us or to care for us. ~ Three Men in a Boat by Jerome K. Jerome
Have you ever observed a humming-bird moving about in an aerial dance among the flowers–a living prismatic gem that changes its colour with every change of position. ~ Green Mansions by W. H. Hudson
Nature is the true revelation of the Deity to man. The nearest green field is the inspired page from which you may read all that it is needful for you to know. ~ The Stark Munro Letters by Sir Arthur Conan Doyle
Photo by Billy Pasco on Unsplash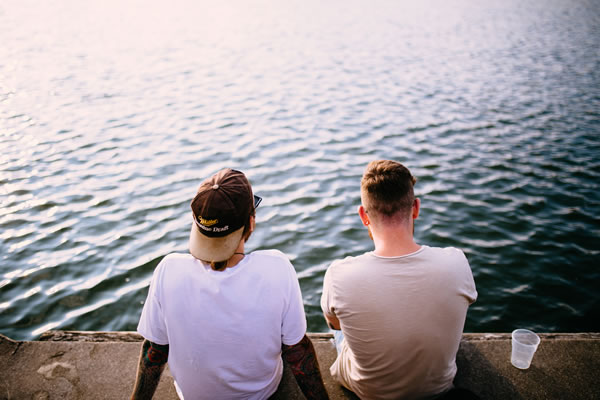 The site has a large collection of literary quotes about communication.  These are some of my favorites.
In reality they all lived in a kind of hieroglyphic world, where the real thing was never said or done or even thought, but only represented by a set of arbitrary signs. ~ The Age of Innocence by Edith Wharton
"Old men only lie in wait for people to ask them to talk. Then they rattle on like a rusty elevator wheezing up a shaft." ~ Dandelion Wine by Ray Bradbury
Often I must speak other than I think. That is called diplomacy. ~ Dune Messiah by Frank Herbert
"With no intention to take offence, I deny your right to put words into my mouth." ~ Treasure Island by Robert Louis Stevenson
Our words are giants when they do us an injury, and dwarfs when they do us a service. ~ The Woman in White by Wilkie Collins
"Words," said the host, at length, "is worse'n bullets. You never know what they'll hit." ~ The Night Horseman by Max Brand
Fair speech may hide a foul heart. ~ The Two Towers by J. R. R. Tolkien
We are never half so interesting when we have learned that language is given us to enable us to conceal our thoughts. ~ Anne of the Island by Lucy Maud Montgomery
"I make no manner of doubt that you threw a very diamond of truth at me, though you see it hit me so directly in the face that it wasn't exactly appreciated, at first." ~ Uncle Tom's Cabin by Harriet Beecher Stowe
Never tell all you know—not even to the person you know best. ~ The Secret Adversary by Agatha Christie
Fine, large, meaningless, general terms like romance and business can always be related. They take the place of thinking, and are highly useful to optimists and lecturers. ~ The Job by Sinclair Lewis
The fool wonders, the wise man asks. ~ Count Alarcos: A Tragedy by Benjamin Disraeli
A slight throbbing about the temples told me that this discussion had reached saturation point. ~ Right Ho, Jeeves by P. G. Wodehouse
Mrs. Bittacy rustled ominously, holding her peace meanwhile. She feared long words she did not understand. Beelzebub lay hid among too many syllables. ~ The Man Whom the Trees Loved by Algernon Blackwood
To read between the lines was easier than to follow the text. ~ The Portrait of a Lady by Henry James

"To win back my youth, Gerald, there is nothing I wouldn't do—except take exercise, get up early, or be a useful member of the community." ~ A Woman of No Importance by Oscar Wilde
"I always say beauty is only sin deep." ~ Reginald by Saki
It is the necessary nature of a political party in this country to avoid, as long as it can be avoided, the consideration of any question which involves a great change. ~ Phineas Redux by Anthony Trollope
The world is a stage, but the play is badly cast. ~ Lord Arthur Savile's Crime by Oscar Wilde
"Prophecy is like a half-trained mule," he complained to Jorah Mormont. "It looks as though it might be useful, but the moment you trust in it, it kicks you in the head." ~ A Dance with Dragons by George R. R. Martin
You can't expect the fatted calf to share the enthusiasm of the angels over the prodigal's return. ~ Reginald by Saki
Fox terriers are born with about four times as much original sin in them as other dogs are. ~ Three Men in a Boat by Jerome K. Jerome
Discovering that priests were infinitely more attentive when she was in process of losing or regaining faith in Mother Church, she maintained an enchantingly wavering attitude. ~ This Side of Paradise by F. Scott Fitzgerald
"This looks like one of those unwelcome social summonses which call upon a man either to be bored or to lie." ~ The Adventure of the Noble Bachelor by Sir Arthur Conan Doyle
"Morality is simply the attitude we adopt towards people whom we personally dislike." ~ An Ideal Husband by Oscar Wilde
In one respect at least the Martians are a happy people; they have no lawyers. ~ A Princess of Mars by Edgar Rice Burroughs
"I discovered early that crying makes my nose red, and the knowledge has helped me through several painful episodes." ~ The House of Mirth by Edith Wharton
In all the thousands of times I have asked other people for advice, I never yet got the advice I wanted. ~ Armadale by Wilkie Collins
A story with a moral appended is like the bill of a mosquito. It bores you, and then injects a stinging drop to irritate your conscience. ~ Strictly Business by O. Henry
Mrs. Bittacy rustled ominously, holding her peace meanwhile. She feared long words she did not understand. Beelzebub lay hid among too many syllables. ~ The Man Whom the Trees Loved by Algernon Blackwood
"Unbidden guests
Are often welcomest when they are gone." ~ Henry VI, Part One by William Shakespeare
The bishop did not whistle: we believe that they lose the power of doing so on being consecrated. ~ The Warden by Anthony Trollope
What the eye does not see, the stomach does not get upset over. ~ Three Men in a Boat by Jerome K. Jerome
I don't want to repeat my innocence. I want the pleasure of losing it again. ~ This Side of Paradise by F. Scott Fitzgerald
Unless one is a genius, it is best to aim at being intelligible. ~ Dolly Dialogues by Anthony Hope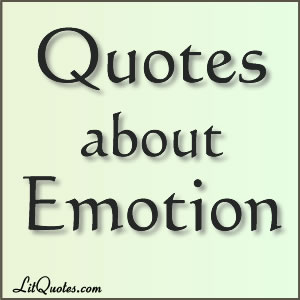 Reason is the first victim of strong emotion. ~ Dune Messiah by Frank Herbert
They came to her, naturally, since she was a woman, all day long with this and that; one wanting this, another that; the children were growing up; she often felt she was nothing but a sponge sopped full of human emotions. ~ To the Lighthouse by Virginia Woolf
But sleep, in the long run, proves greater than all emotions. ~ The Wendigo by Algernon Blackwood
A crowd, proportionately to its size, magnifies all that in its units pertains to the emotions, and diminishes all that in them pertains to thought. ~ Zuleika Dobson by Sir Max Beerbohm
The human brain is capable of only one strong emotion at a time, and if it be filled with curiosity or scientific enthusiasm, there is no room for fear. ~ The Brown Hand by Sir Arthur Conan Doyle
For it is the mind which creates the world about us, and, even though we stand side by side in the same meadow, my eyes will never see what is beheld by yours, my heart will never stir to the emotions with which yours is touched. ~ The Private Papers of Henry Ryecroft by George Gissing
After violent emotion most people and all boys demand food. ~ Captains Courageous by Rudyard Kipling
More Emotion Quotes from Literature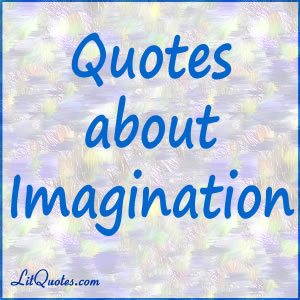 It was better to know the worst than to wonder. ~ Gone With The Wind by Margaret Mitchell
"You gave too much rein to your imagination. Imagination is a good servant, and a bad master. The simplest explanation is always the most likely." ~ The Mysterious Affair at Styles by Agatha Christie
My imagination requires a judicious rein; I am afraid to let it loose, for it carries me sometimes into appalling places beyond the stars and beneath the world. ~ The Listener by Algernon Blackwood
It will be found, in fact, that the ingenious are always fanciful, and the truly imaginative never otherwise than analytic. ~ The Murders in the Rue Morgue by Edgar Allan Poe
"I call people rich when they're able to meet the requirements of their imagination." ~ The Portrait of a Lady by Henry James
See More Imagination Quotes from Literature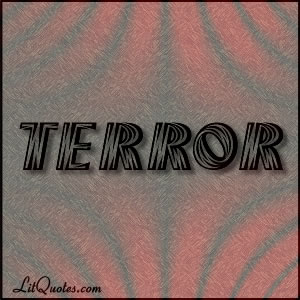 I have, indeed, no abhorrence of danger, except in its absolute effect – in terror. ~ The Fall of the House of Usher by Edgar Allan Poe
He understood now why the world was strange, why horses galloped furiously, and why trains whistled as they raced through stations. All the comedy and terror of nightmare gripped his heart with pincers made of ice. ~ The Other Wing by Algernon Blackwood
"Too much! Wait till you have lived here longer. Look down the valley! See the cloud of a hundred chimneys that overshadows it! I tell you that the cloud of murder hangs thicker and lower than that over the heads of the people. It is the Valley of Fear, the Valley of Death. The terror is in the hearts of the people from the dusk to the dawn. Wait, young man, and you will learn for yourself." ~ The Valley of Fear by Sir Arthur Conan Doyle
Terror made me cruel. ~ Wuthering Heights by Emily Bronte
And something born of the snowy desolation, born of the midnight and the silent grandeur, born of the great listening hollows of the night, something that lay 'twixt terror and wonder, dropped from the vast wintry spaces down into his heart—and called him. ~ The Glamour of the Snow by Algernon Blackwood
"They all agreed that it was a huge creature, luminous, ghastly, and spectral. I have cross-examined these men, one of them a hard-headed countryman, one a farrier, and one a moorland farmer, who all tell the same story of this dreadful apparition, exactly corresponding to the hell-hound of the legend. I assure you that there is a reign of terror in the district, and that it is a hardy man who will cross the moor at night." ~ The Hound of the Baskervilles by Sir Arthur Conan Doyle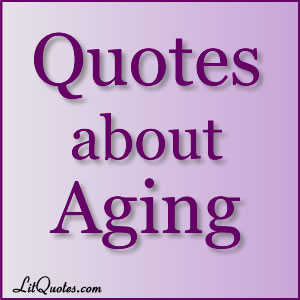 "At forty you stand upon the threshold of life, with values learned and rubbish cleared away. " ~ A Prisoner in Fairyland by Algernon Blackwood
"Anybody is liable to rheumatism in her legs, Anne. It's only old people who should have rheumatism in their souls, though. Thank goodness, I never have. When you get rheumatism in your soul you might as well go and pick out your coffin." ~ Anne of the Island by Lucy Maud Montgomery
At last, however, his conversation became unbearable–a foul young man is odious, but a foul old one is surely the most sickening thing on earth. One feels that the white upon the hair, like that upon the mountain, should signify a height attained. ~ The Stark Munro Letters by Sir Arthur Conan Doyle
When one grew old, the whole world was in conspiracy to limit freedom, and for what reason?–just to keep the breath in him a little longer. He did not want it at such cost. ~ The Forsyte Saga by John Galsworthy
Indeed, he would sometimes remark, when a man fell into his anecdotage, it was a sign for him to retire from the world. ~ Lothair by Benjamin Disraeli
"No one is ever too old to do a foolish thing." ~ Uncle Silas by J. Sheridan Le Fanu
"As I said just now, the world has gone past me. I don't blame it; but I no longer understand it. Tradesmen are not the same as they used to be, apprentices are not the same, business is not the same, business commodities are not the same. Seven-eighths of my stock is old-fashioned. I am an old-fashioned man in an old-fashioned shop, in a street that is not the same as I remember it. I have fallen behind the time, and am too old to catch it again." ~ Dombey and Son by Charles Dickens
"The young have aspirations that never come to pass, the old have reminiscences of what never happened. It's only the middle-aged who are really conscious of their limitations–that is why one should be so patient with them." ~ Reginald by Saki
Don't ever think the poetry is dead in an old man because his forehead is wrinkled, or that his manhood has left him when his hand trembles! If they ever WERE there, they ARE there still! ~ The Autocrat of the Breakfast Table by Oliver Wendell Holmes, Sr.
There comes with old age a time when the heart is no longer fusible or malleable, and must retain the form in which it has cooled down. ~ Uncle Silas by J. Sheridan Le Fanu
What is the meaning of life? That was all–a simple question; one that tended to close in on one with years. The great revelation had never come. The great revelation perhaps never did come. Instead there were little daily miracles, illuminations, matches struck unexpectedly in the dark. ~ To the Lighthouse by Virginia Woolf
More Quotes About Aging from Literature 
Do you feel the chill in the air?  Halloween is on its way!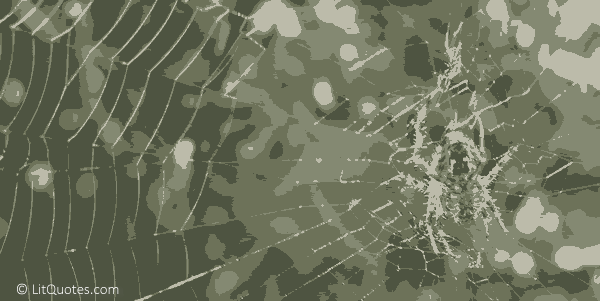 Something plucked at my heart and made me feel afraid. ~ The Willows by Algernon Blackwood
Something had passed darkly and gone! ~ The Haunted Man by Charles Dickens