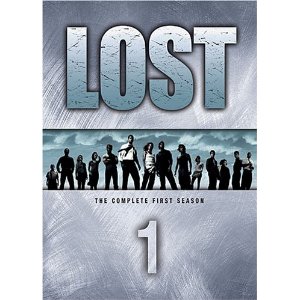 I love Netflix. One of the shows that I'm watching on it is Lost. The first season of Lost was the start of a huge adventure.  I absolutely loved it.  It was exciting.  It kept me guessing.  And there were loads of literary references.
Walkabout, the fourth episode of season one, features Jack asking Kate, "Tell me something, how come every time there's a hike into the Heart of Darkness you sign up?"
The fifth episode,  was titled White Rabbit after Alice in Wonderland.
During the flashback to Charlie's life did you notice a similarity between him and Eddie from The Dark Tower, Book 2?
At one point Kate finds Sawyer reading Watership Down.
Speaking of Sawyer reading, Hurley commented on Sawyer's reading glasses, "Dude, looks like someone steamrolled Harry Potter."
In the 17th episode Sawyer states, "Folks down on the beach might have been doctors and accountants a month ago, but it's Lord of the Flies time, now."
The folks at Abe Books have put together a fun video about Lewis Carroll, the author of Alice's Adventures in Wonderland.