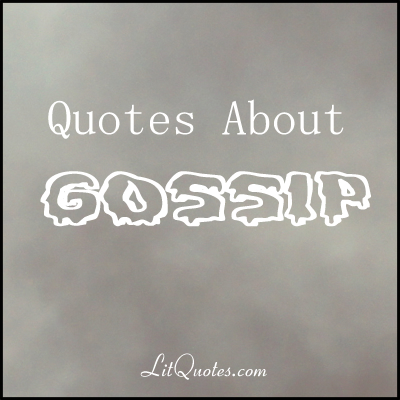 "My own business always bores me to death. I prefer other people's." ~ Lady Windermere's Fan by Oscar Wilde
"Gossip is never fatal, Georgie," he said, "until it is denied." ~ The Magnificent Ambersons by Booth Tarkington
Grace Stepney's mind was like a kind of moral fly-paper, to which the buzzing items of gossip were drawn by a fatal attraction, and where they hung fast in the toils of an inexorable memory. ~ The House of Mirth by Edith Wharton
There was a lady at Santarem–but my lips are sealed. It is the part of a gallant man to say nothing, though he may indicate that he could say a great deal. ~ The Crime of The Brigadier by Sir Arthur Conan Doyle
The talked-about is always the last to hear the talk. ~ Saint's Progress by John Galsworthy
There are two things that will be believed of any man whatsoever, and one of them is that he has taken to drink. ~ Penrod by Booth Tarkington
"There is only one thing in the world worse than being talked about, and that is not being talked about." ~ The Picture of Dorian Gray by Oscar Wilde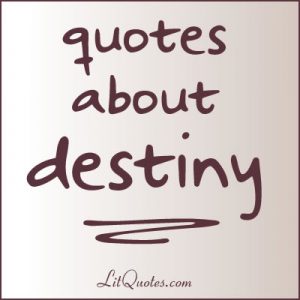 History is a wheel, for the nature of man is fundamentally unchanging. What has happened before will perforce happen again. ~ A Feast for Crows by George R. R. Martin
Can we outrun the heavens? ~ Henry VI, Part Two by William Shakespeare
Were we no better than chessmen, moved by an unseen power, vessels the potter fashions at his fancy, for honour or for shame? ~ Lord Arthur Savile's Crime by Oscar Wilde
Destiny has a constant passion for the incongruous. ~ The Magnificent Ambersons by Booth Tarkington
But often the great cat Fate lets us go only to clutch us again in a fiercer grip. ~ The Curse of Eve by Sir Arthur Conan Doyle
"This whole act's immutably decreed. 'Twas rehearsed by thee and me a billion years before this ocean rolled. Fool! I am the Fates' lieutenant; I act under orders." ~ Moby Dick by Herman Melville
"Men's courses will foreshadow certain ends, to which, if persevered in, they must lead," said Scrooge. "But if the courses be departed from, the ends will change. Say it is thus with what you show me!" ~ A Christmas Carol by Charles Dickens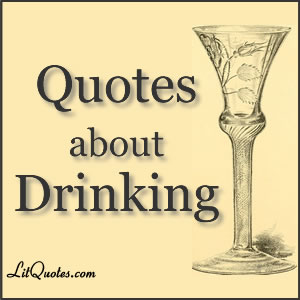 Does it mean anything that three out of the five quotes are from Charles Dickens?
Late hours, nocturnal cigars, and midnight drinkings, pleasurable though they may be, consume too quickly the free-flowing lamps of youth, and are fatal at once to the husbanded candle-ends of age. ~ Phineas Redux by Anthony Trollope
"Fan the sinking flame of hilarity with the wing of friendship; and pass the rosy wine." ~ The Old Curiosity Shop by Charles Dickens
There are two things that will be believed of any man whatsoever, and one of them is that he has taken to drink. ~ Penrod by Booth Tarkington
In particular, there was a butler in a blue coat and bright buttons, who gave quite a winey flavour to the table beer; he poured it out so superbly. ~ Dombey and Son by Charles Dickens
"Take another glass of wine, and excuse my mentioning that society as a body does not expect one to be so strictly conscientious in emptying one's glass, as to turn it bottom upwards with the rim on one's nose."  ~ Great Expectations by Charles Dickens
More Quotes about Drinking from Literature
For the first time she was vaguely perceiving that life is everlasting movement. ~ Alice Adams by Booth Tarkington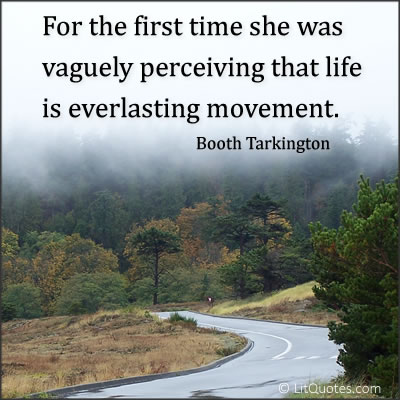 As usual, I've posted this quote photo on the LitQuotes Facebook page as well as the LitQuotes Google Plus page for easier sharing.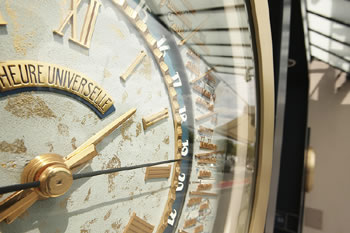 Did you remember to turn your clocks back this morning?   To mark our return to standard time, here are five quotes about time from literature.
For the first time she was vaguely perceiving that life is everlasting movement. ~ Alice Adams by Booth Tarkington
Time will explain. ~ Persuasion by Jane Austen
Passion takes no count of time; peril marks no hours or minutes; wrong makes its own calendar; and misery has solar systems peculiar to itself. ~ The True Story of Guenever by Elizabeth Stuart Phelps
"My advice is, never do tomorrow what you can do today. Procrastination is the thief of time." ~ David Copperfield by Charles Dickens
She had lived solely for the little things of life—the things that pass—forgetting the great things that go onward into eternity, bridging the gulf between the two lives and making of death a mere passing from one dwelling to the other—from twilight to unclouded day. ~ Anne of the Island by Lucy Maud Montgomery
See the Entire Collection of Time Quotes from Literature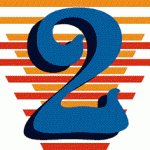 Yesterday I added a new quote topic.  It's called two things as each of the quotes as the  phrase "two things."   You can see all of the two things quotes here.
In the meantime here are some of my favorites:
There are two things that will be believed of any man whatsoever, and one of them is that he has taken to drink. ~  Penrod by Booth Tarkington
"My good fellow," retorted Mr. Boffin, "you have my word; and how you can have that, without my honour too, I don't know. I've sorted a lot of dust in my time, but I never knew the two things go into separate heaps." ~  Our Mutual Friend by Charles Dickens
It is decreed by a merciful Nature that the human brain cannot think of two things simultaneously. ~  The Lost World by Sir Arthur Conan Doyle