"Christmas isn't a season. It's a feeling." ~ Roast Beef, Medium by Edna Ferber
I've made a new quote photo for you to share with family and friends.  I've also posted it on the LitQuotes Facebook page.  Enjoy!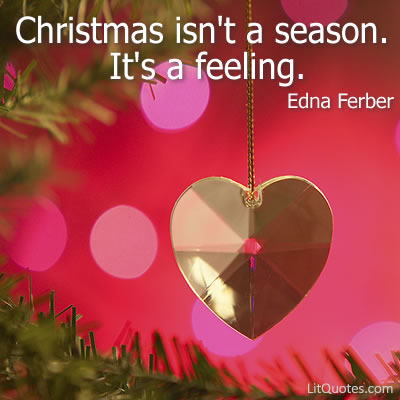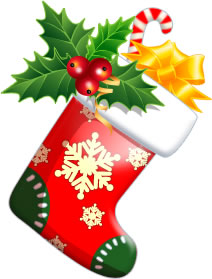 It's beginning to look a lot like Christmas at my house.  The tree is almost decorated.  We're sending Christmas cards out on Friday and the shopping is progressing nicely.   All of this has put me in the holiday spirit.  So I thought I'd share some of my favorite quotes from the LitQuotes Christmas quotations collection.
Heap on more wood!–the wind is chill;
But let it whistle as it will,
We'll keep our Christmas merry still.
~  Marmion by Sir Walter Scott
It is, indeed, the season of regenerated feeling–the season for kindling, not merely the fire of hospitality in the hall, but the genial flame of charity in the heart.
~  Old Christmas by Washington Irving
"Christmas isn't a season. It's a feeling."
 ~ Roast Beef, Medium by Edna Ferber
"I will honour Christmas in my heart, and try to keep it all the year. I will live in the Past, the Present, and the Future. The Spirits of all Three shall strive within me. I will not shut out the lessons that they teach. Oh, tell me I may sponge away the writing on this stone!" ~  A Christmas Carol by Charles Dickens