Trust Mark Twain to say what everyone else is thinking.
Few things are harder to put up with than the annoyance of a good example. ~ The Tragedy of Pudd'nhead Wilson by Mark Twain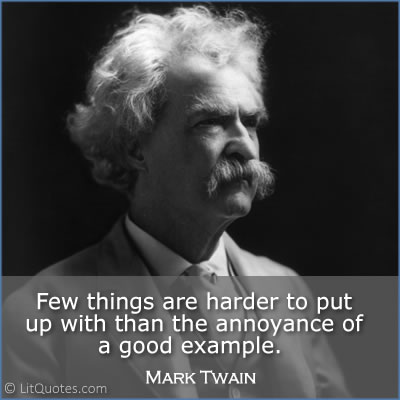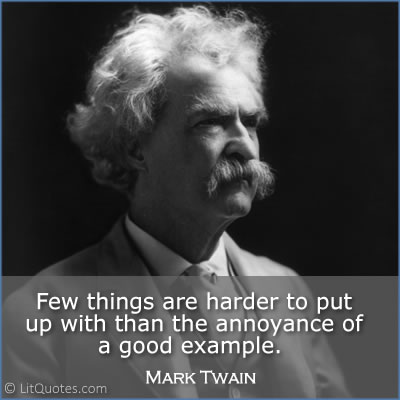 You can find this quote photo on the LitQuotes Facebook page, the LitQuotes Twitter feed as well as the LitQuotes Google Plus page to make it easy to share.