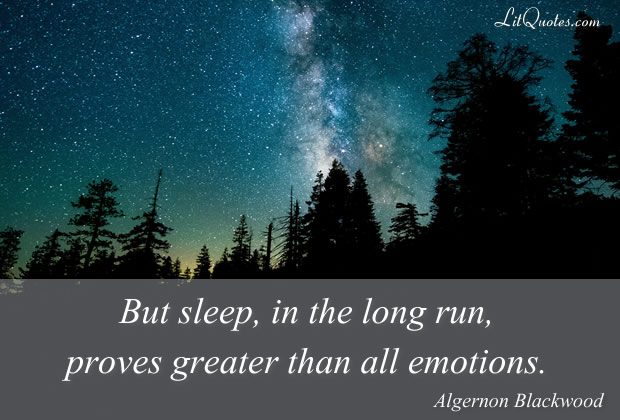 But sleep, in the long run, proves greater than all emotions. ~ The Wendigo by Algernon Blackwood
Photo by Casey Horner on Unsplash
Laughter and tears are meant to turn the wheels of the same machinery of sensibility; one is wind-power, and the other water-power; that is all. ~ The Autocrat of the Breakfast Table by Oliver Wendell Holmes, Sr.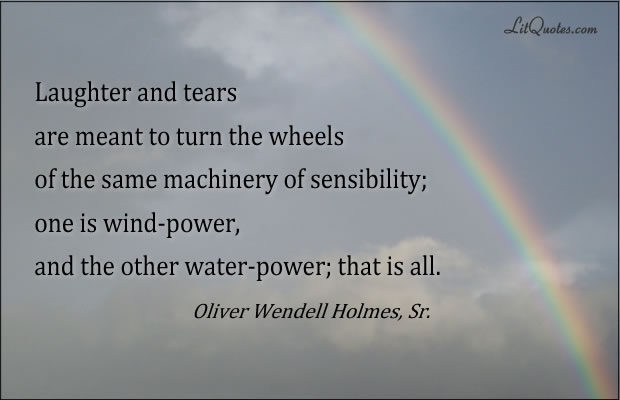 I've posted this at the LitQuotes Facebook page and the LitQuotes Twitter page in case you'd like to share the photo.
"Christmas isn't a season. It's a feeling." ~ Roast Beef, Medium by Edna Ferber
I've made a new quote photo for you to share with family and friends.  I've also posted it on the LitQuotes Facebook page.  Enjoy!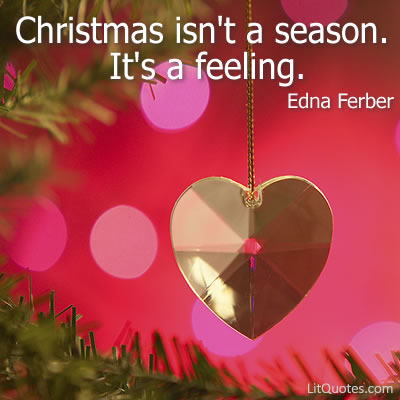 I've added a new quote to the LitQuotes Facebook page.  Feel free to share it with friends and family.
We live in deeds, not years; in thoughts, not breaths;
In feelings, not in figures on a dial. ~ Festus by Philip James Bailey