So I'm not the only one who's not a morning person.
"Only dull people are brilliant at breakfast." ~ An Ideal Husband by Oscar Wilde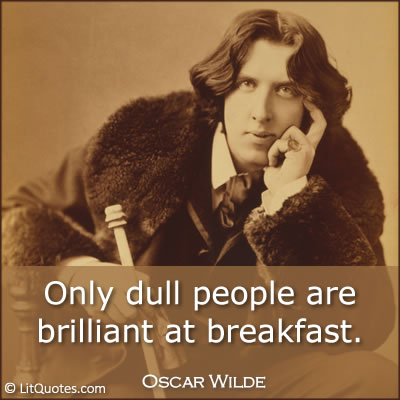 I've also posted this at the LitQuotes Facebook page and the LitQuotes Twitter page as well as our new Pinterest page.
Here's a funny quote about love.  As usual, I've posted this on the LitQuotes Facebook page as well as the LitQuotes Google Plus page for easier sharing.
"Kissing don't last: cookery do!" ~ The Ordeal of Richard Feverel by George Meredith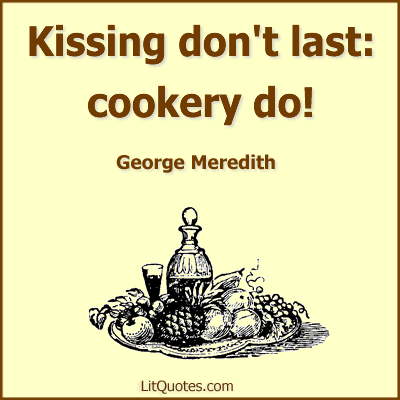 Here's a new quote photo.  This funny quote is from A Woman of No Importance by Oscar Wilde.   I've also added it to the LitQuotes Facebook page for easier sharing.
"After a good dinner one can forgive anybody, even one's own relations." ~ A Woman of No Importance by Oscar Wilde