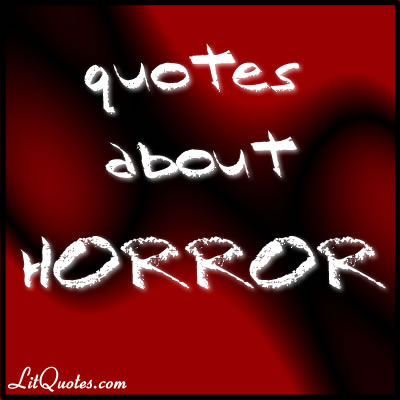 Dark, dark! The horror of darkness, like a shroud, wraps me and bears me on through mist and cloud. ~ Oedipus Rex by Sophocles
"'The horror! The horror!" ~ Heart of Darkness by Joseph Conrad
In victory one does not understand the horror of war. It is only in the cold chill of defeat that it is brought home to you. ~ The Adventures of Gerard by Sir Arthur Conan Doyle
For a moment he paused there, the wind blowing his long grey locks about his head, and twisting into grotesque and fantastic folds the nameless horror of the dead man's shroud. ~ The Canterville Ghost by Oscar Wilde
There are horrors beyond horrors, and this was one of those nuclei of all dreamable hideousness which the cosmos saves to blast an accursed and unhappy few. ~ The Shunned House by H. P. Lovecraft
Beyond this place of wrath and tears
Looms but the Horror of the shade,
And yet the menace of the years
Finds, and shall find, me unafraid. ~ Invictus by William Ernest Henley
It was worse than anything. Mrs. Hall, standing open-mouthed and horror-struck, shrieked at what she saw, and made for the door of the house. Everyone began to move. They were prepared for scars, disfigurements, tangible horrors, but nothing! The bandages and false hair flew across the passage into the bar, making a hobbledehoy jump to avoid them. Everyone tumbled on everyone else down the steps. For the man who stood there shouting some incoherent explanation, was a solid gesticulating figure up to the coat-collar of him, and then—nothingness, no visible thing at all! ~ The Invisible Man by H. G. Wells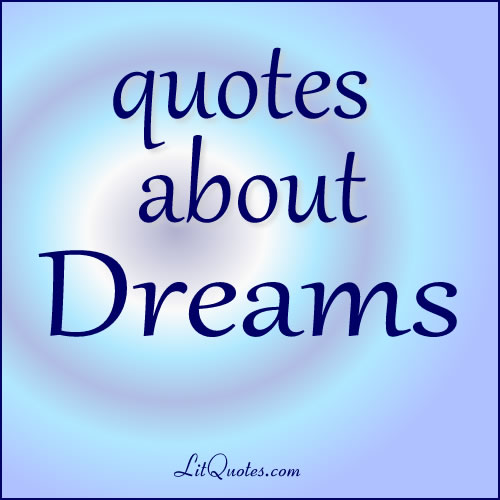 But dreams come through stone walls, light up dark rooms, or darken light ones, and their persons make their exits and their entrances as they please, and laugh at locksmiths. ~ Carmilla by J. Sheridan Le Fanu
He smiled the most exquisite smile, veiled by memory, tinged by dreams. ~ To the Lighthouse by Virginia Woolf
"I talk of dreams,
Which are the children of an idle brain,
Begot of nothing but vain fantasy." ~ Romeo and Juliet by William Shakespeare
She was suddenly tired of outworn dreams. ~ Rainbow Valley by Lucy Maud Montgomery
There is no more thrilling sensation I know of than sailing. It comes as near to flying as man has got to yet – except in dreams. ~ Three Men in a Boat by Jerome K. Jerome
It was always the becoming he dreamed of, never the being. ~ This Side of Paradise by F. Scott Fitzgerald
"Well, many's the long night I've dreamed of cheese–toasted, mostly." ~ Treasure Island by Robert Louis Stevenson
At a single strain of music, the scent of a flower, or even one glimpse of a path of moonlight lying fair upon a Summer sea, the barriers crumble and fall. Through the long corridors the ghosts of the past walk unforbidden, hindered only by broken promises, dead hopes, and dream-dust. ~ Old Rose and Silver by Myrtle Reed
"We live, as we dream–alone." ~ Heart of Darkness by Joseph Conrad
"And so I am become a knight of the Kingdom of Dreams and Shadows!" ~ The Prince and The Pauper by Mark Twain
Here are five quotes about the moon from literature. . .
May the wind under your wings bear you where the sun sails and the moon walks. ~ The Hobbit by J. R. R. Tolkien
"O, swear not by the moon, the inconstant moon,
That monthly changes in her circled orb,
Lest that thy love prove likewise variable." ~ Romeo and Juliet by William Shakespeare
"I don't remember forms or faces now, but I know the girl was beautiful. I know she was; for in the bright moonlight nights, when I start from my sleep, and all is quiet about me, I see, standing still and motionless in one corner of this cell, a slight and wasted figure with long black hair, which streaming down her back, stirs with no earthly wind, and eyes that fix their gaze on me, and never wink or close." ~ The Pickwick Papers by Charles Dickens
"There is something haunting in the light of the moon; it has all the dispassionateness of a disembodied soul, and something of its inconceivable mystery." ~ Lord Jim by Joseph Conrad
The sky was a midnight-blue, like warm, deep, blue water, and the moon seemed to lie on it like a water-lily, floating forward with an invisible current. ~ One of Ours by Willa Cather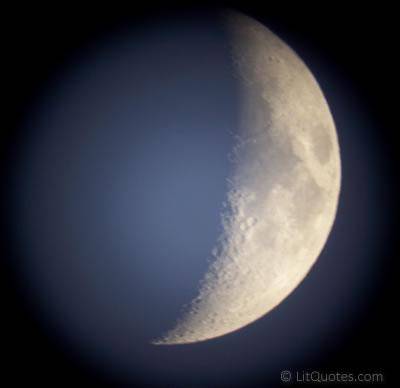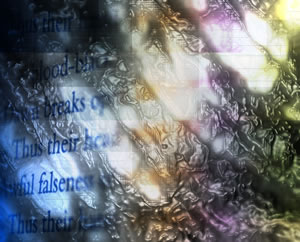 Is this the real me?  Is that the real you?  Who knows?  Maybe these four quotes from literature about reality will help us sort it out.
Affery, like greater people, had always been right in her facts, and always wrong in the theories she deduced from them. ~ Little Dorrit by Charles Dickens
Words, as is well known, are the great foes of reality. ~ Under Western Eyes by Joseph Conrad
Sometimes people carry to such perfection the mask they have assumed that in due course they actually become the person they seem. ~ The Moon and Sixpence by W. Somerset Maugham
All other swindlers upon earth are nothing to the self-swindlers, and with such pretences did I cheat myself. Surely a curious thing. That I should innocently take a bad half-crown of somebody else's manufacture, is reasonable enough; but that I should knowingly reckon the spurious coin of my own make, as good money!  ~ Great Expectations by Charles Dickens
Reality Quotes from Literature Colletion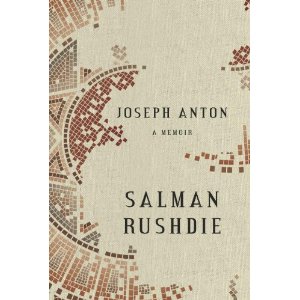 Yesterday NPR interviewed Salman Rushdie about his new memoir, Joseph Anton.   In the book Rushdie talks about the experience of living in hiding  after a fatwa was issued calling for the death of the author and anyone associated with the book's publication.
Where does the title come from?  In the interview Rushdie states:
"The police asked me to come up with a pseudonym, partly because I needed to rent properties and so on, and obviously couldn't do it in my own name," he says. "And I was asked to make it not an Indian name. And so, deprived of one nationality, I retreated into literature — which is, you could say, my other country — and chose this name from the first names of Conrad and Chekhov: Joseph Conrad, Anton Chekhov equals Joseph Anton."
The interview is fascinating.  Rushdie draws parallels between his situation and Alfred Hitchcock's film The Birds.  Not only that, he suggests  that his experience might have been a sort of foretelling of the 9/11 attacks.

More Information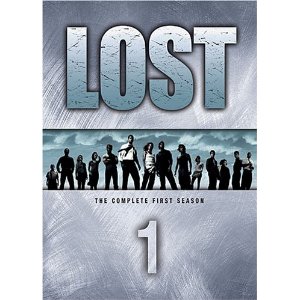 I love Netflix. One of the shows that I'm watching on it is Lost. The first season of Lost was the start of a huge adventure.  I absolutely loved it.  It was exciting.  It kept me guessing.  And there were loads of literary references.
Walkabout, the fourth episode of season one, features Jack asking Kate, "Tell me something, how come every time there's a hike into the Heart of Darkness you sign up?"
The fifth episode,  was titled White Rabbit after Alice in Wonderland.
During the flashback to Charlie's life did you notice a similarity between him and Eddie from The Dark Tower, Book 2?
At one point Kate finds Sawyer reading Watership Down.
Speaking of Sawyer reading, Hurley commented on Sawyer's reading glasses, "Dude, looks like someone steamrolled Harry Potter."
In the 17th episode Sawyer states, "Folks down on the beach might have been doctors and accountants a month ago, but it's Lord of the Flies time, now."


We've added over 20 new quotes to our collection.   I'm not quite sure how it happened, but all the new quotes are from two titles.  There are Hamlet quotes and Heart of Darkness quotes.